"I like to think I came into a house with a lot of tradition, but I did not fully understand how much future there is in that tradition," Kris Van Assche tells Claudia Croft in his 10 Men Issue 53 cover story. The master tailor and creative director of Berluti has got through the pandemic via glorious technicolour, working with ceramicist Brian Rochefort on a bold capsule collection informed by vivid, painterly spills, as worn here by Wolf Gillespie – shot by Rob Rusling and styled by Garth Allday Spencer. Keep reading to explore the depths of van Assche's kaleidoscopic vision. 
The past three years have been intense for Kris Van Assche. He moved to Berluti in 2018 and set about creating a language of fashion at the prestigious house. After 11 successful years at Dior, the designer wanted a new challenge, and that's exactly what he got.
Berluti has been making shoes since 1895, but clothes are a relatively new category for the label, and as much as Van Assche is reinventing Berluti for the 21st century, he is also reinventing himself. The step change in culture between the two houses was dramatic: at Dior, the vast archives were at his disposal, but when he asked to see Berluti's equivalent… "Basically, they put one pair of shoes on my desk," says the designer over a Zoom call from his light-filled office in Paris. Berluti is steeped in history but Van Assche quickly grasped that the new language of fashion he needed to create at the brand was not going to come from looking at the past.
A visit to the Italian ateliers, where the shoes are handmade by artisans, unlocked the Berluti culture. He witnessed the extraordinary patina technique that the craftsmen use to add individual layers of colour to the leathers, giving them their distinctive depth and sheen. This idea of patina was his starting point. Van Assche had made his name working with black, but for this new chapter, colour, depth and craftsmanship would be the mark of Berluti fashion.
But what about the attitude? The designer thought hard about this. He noted that Berluti had always attracted artists. "Andy Warhol and Robert Mapplethorpe came to Paris to have their shoes made. They came to Paris not to buy an anonymous, invisible pair of shoes. They came to buy something that would stand out, obviously through quality, but also with a certain edge to the design. So that became my leitmotif," he says.
He translated that thought into silhouette, which meant a stronger shoulder and a more seasoned sense of luxury. If his work at Dior was informed by the purity of couture ("a royalness, if I may say"), then his top notes at Berluti are more edgy – "Definitely a little bit more adventurous, a little bit more sensual, maybe even sexual." In the end, Van Assche concluded that the lack of archive was a kind of blessing. "Obviously there is this moment where you are totally paralysed, staring at a blank page, but once you get over that, there is this freedom."
Three years on and his design codes are clearly established. So now he's ready to play. This season brings to Berluti a remarkable art-fashion collaboration with Brian Rochefort. Often called the "bad boy of ceramics", he is famed for his vibrant, encrusted surfaces inspired by volcanoes. Van Assche had been collecting his work for years, but when he saw several Rochefort pieces together, in the Massimo De Carlo gallery in London, he had a eureka moment. Struck by the intensity of texture and colour achieved through Rochefort's layering of different glazes, he at once drew parallels between the ceramicist's art and the layering practice of Berluti's patina artisans. "Conceptually it made sense," he says. "There is artisanal craft, a contemporary artist and me in the middle. It was a very interesting three-way conversation."
The designer had already overseen collaborations during his time at Berluti, but none involving the ready-to-wear. He has spent the past few years "finding the balance between my personality and what I was writing at Berluti", he says. "I didn't want a third person to interfere." Now he's ready to share, but on his terms. For him, collaboration isn't about reaching a mass audience, it's about enhancing the story of craftsmanship that he wants to tell. "With Brian, everything is handcraft, each piece is unique. There is no such thing as a series. There are not five or ten of the same ones." The common thread between Berluti and Rochefort is handcraft. "Each piece is made by his hands, there is no such thing as mass production," Van Assche continues. Similarly at Berluti, if you have five artisans working on a blue patina, each one of them will make something slightly different. "That's just the personality of something handmade."
Collaborating during a pandemic was not straightforward. He had hoped to travel to LA to meet Rochefort at his studio and have the artist come to Paris to work with the atelier, but Covid got in the way. Instead, they collaborated over Zoom and Rochefort was a dream to work with. "He is very precise in the way that he documents his work," Van Assche says. "There's a very specific photographer making very specific images of his ceramics that reflect the depth and 3D aspect of the work." These images translated beautifully into vivid silk prints and intricately crafted 3D knits. "I gave his pictures to people who do patina at Berluti. I said, 'You work colour in layering and Brian works colour in layering. Obviously you guys are worlds apart but how can you connect?'" The artisans went to work, producing stunning shoes and leathers that have extra depth of colour.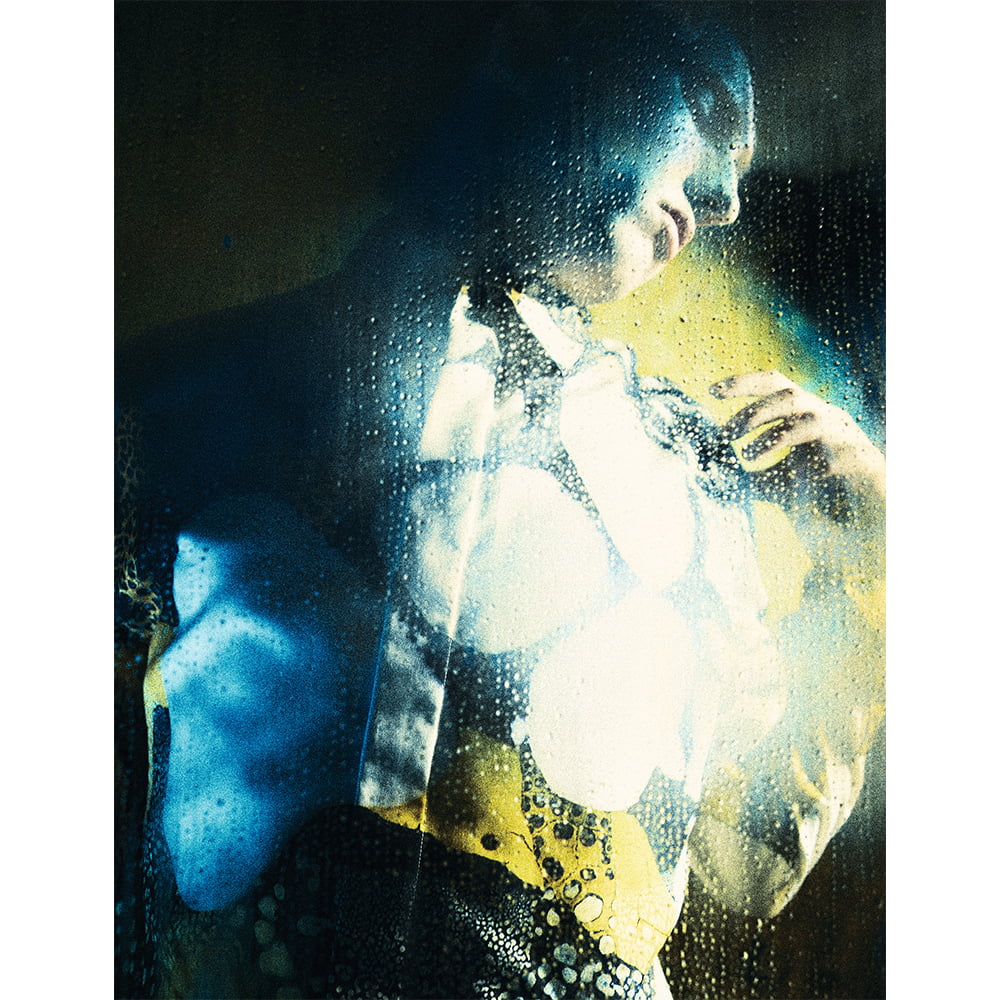 Working remotely was just one of the many frustrating things about producing a collection during Covid. With supply chains shut down or disrupted, Van Assche knew he wouldn't be able to produce as many pieces as Berluti would normally expect to do. Faced with the task of editing, he briefly considered postponing the Rochefort collaboration until after the pandemic had passed, when he could give it the full glory of a catwalk show. But he decided to press ahead, not with caution, but with joyful positivity, reasoning that the celebratory, exuberant pieces were exactly what we all would need after a year of lockdown.
"I did make a decision, when we were editing, that we would edit the stronger pieces and not the basics – because at that point you had two choices. You can either go safe or you can go quite full-on with a tighter selection." He went with the latter, reasoning, "nobody would want a basic jacket once this is over. We will all want to celebrate one way or another."
And how. Van Assche knew he had made the right call when the collection was brought together for the film and lookbook shoots. "It's a bit like with [Brian's] ceramics – when you look at one piece by itself, it's a strong statement, but when you have two it's a nicer statement, and when you have 10, 15 or 20, it becomes totally overwhelming and emotional."
Given the colour and sensuality of the clothes, it's no wonder Van Assche's work is finding an ardent female fan base. He doesn't discourage it, although he's not planning on doing a separate women's collection. "I get a lot of energy from that," he says. He has used women in his Berluti shows from the beginning. "I'm very passionate about menswear, there is no question about it, but when you have Adut and she wears a suit, it's full-on. She's wearing the same suit as the guys standing next to her, but it's a whole different emotion." It's one he's happy to explore, along with other possibilities for the brand.
Later this year he will introduce a new homeware and furniture range. The bold move into interiors came about after the recent beautiful collaboration with the design dealer François Laffanour of Galerie Downtown, Paris, for which Van Assche reupholstered chairs by Pierre Jenneret using vivid Berluti leathers. "It's the logical next step," he says of the forthcoming launch. Pieces inspired by his love of mid-century French design are on the cards.
There's a sense that Van Assche is relaxing into his role at Berluti and seizing the opportunities to take the brand in new directions. "I like to think I came into a house with a lot of tradition, but I did not fully understand how much future there is in that tradition," he says. "By pushing their buttons and applying traditional craft to the weirdest situations, that has allowed for a window onto the future."
Issue 53 of 10 Men – NO PLACE, LIKE, HOME – is on newsstands Friday, March 26. Pre-order your copy here.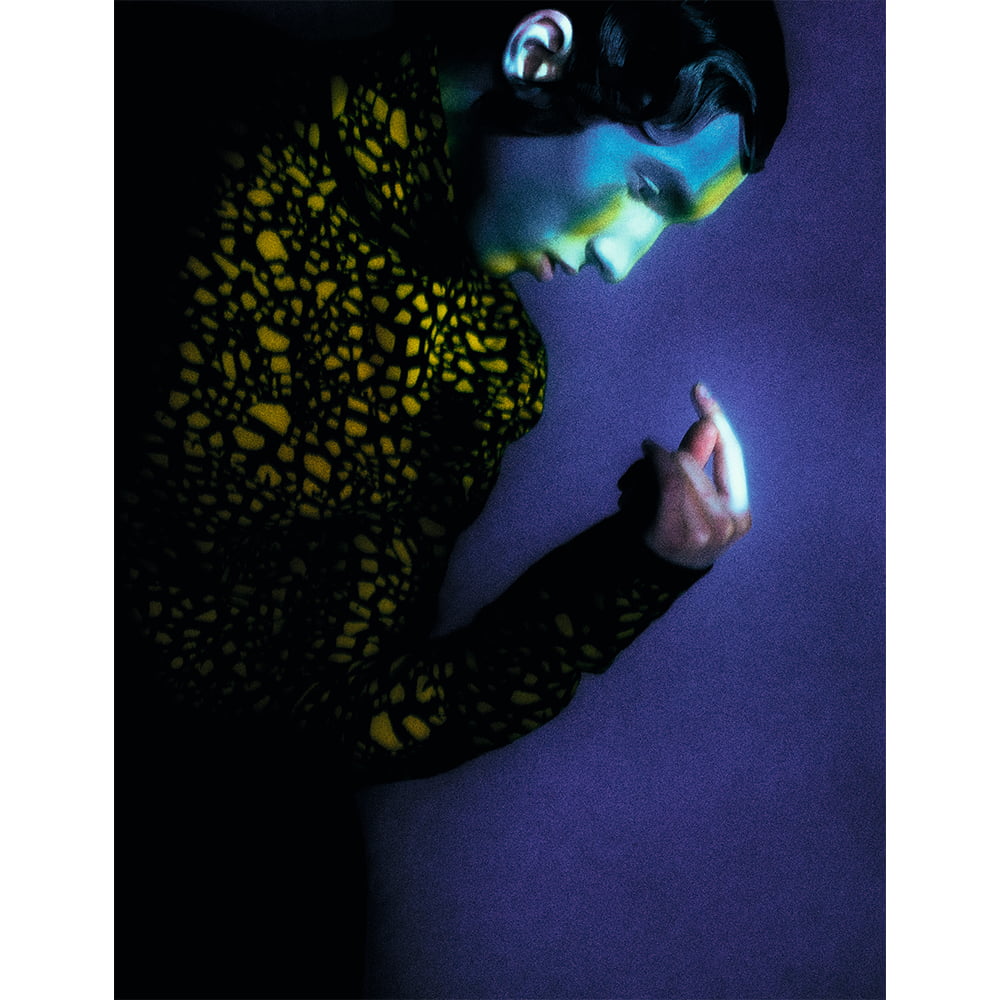 BERLUTI: PORTRAIT OF AN ARTIST
Photographer Rob Rusling
Fashion Editor Garth Allday Spencer
Text Claudia Croft
Hair Lyndell Mansfield at Of Substance using Schwarzkopf got2b
Make-up Terry Barber at David Artists using MAC
Model Wolf Gillespie at Kate Moss Agency
Casting Alexandre Junior Cyprien at Creartvt
Photographer's assistant Jordan Lee
Fashion assistant Frankie Reffell 
Digital operator Matt Aland 
Retouching Studio Rusling 
Production Mayor Productions 
Executive producer Fabio Mayor 
Production co-ordinator Ella Knight
The post Wolf Gillespie Wears Berluti for the Second Cover of 10 Men Issue 53 – Read The Interview with Kris Van Assche appeared first on 10 Magazine.