Salomon is on a roll. Its already-great shoes are looking even better these days, thanks to a handful of thoughtful collaborators kicking the French sportswear label's design cues up a notch, Emeril-style.
Sometimes it takes a dramatic remix to breath new life into a classic Salomon sneaker but, sometimes, all you really need is a gentle facelift to usher an retro trail shoe into the current age.
Here's where BEAUTY & YOUTH, the obviously youth-oriented sub-label of Japanese retailer UNITED ARROWS, stepped in to upgrade Salomon's classic XT-Rush 2 GORE-TEX sneaker, utilizing a delicate hand to reshape a throwback into a new-school winner.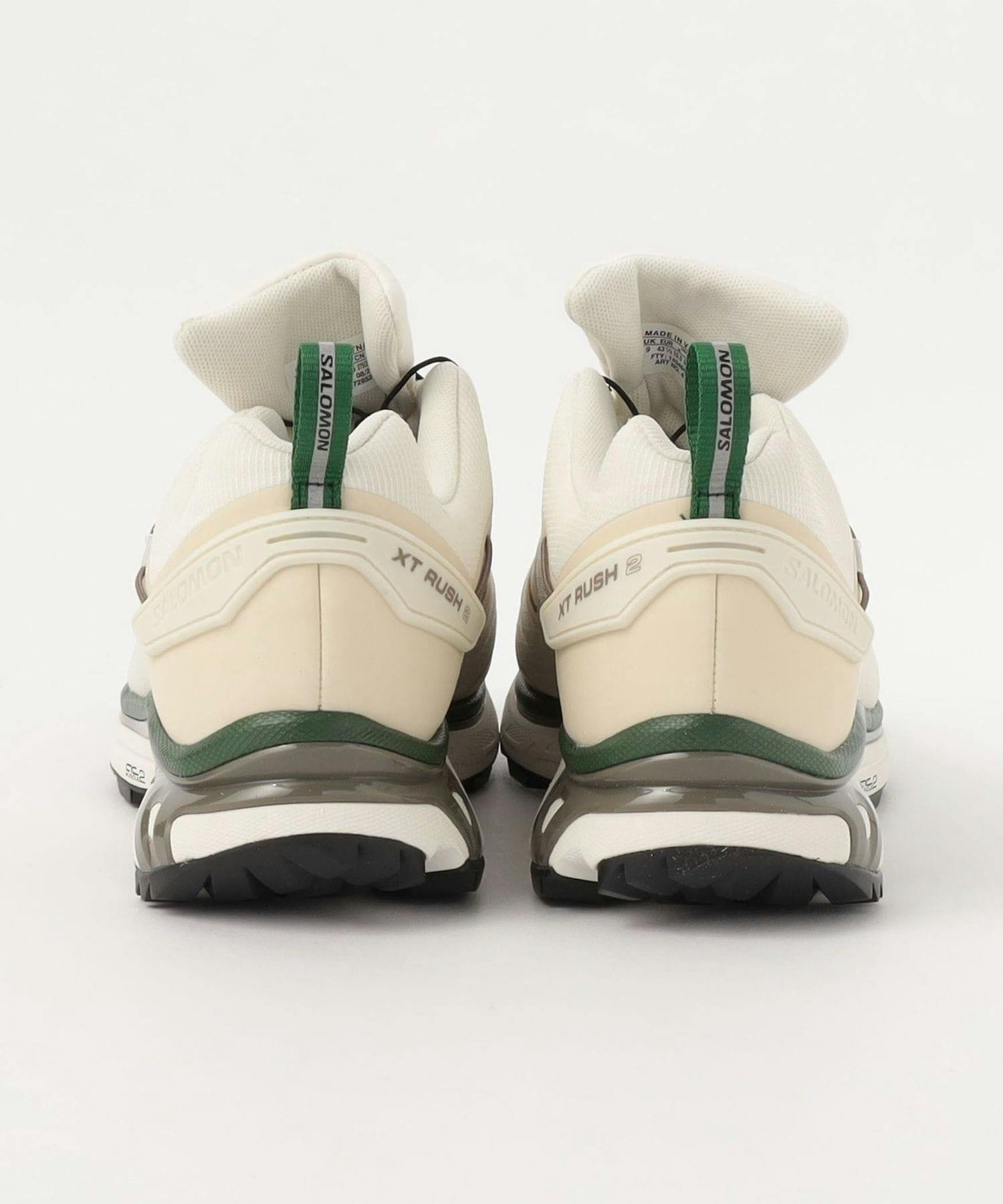 Designed for winter, Salomon's XT-Rush 2 sneaker is made to insulate and protect. It's a city shoe with trail ethos, sitting atop a grippy outsole and often lined with GORE-TEX to protect the wearer's tootsies.
The original iteration comes in a couple quintessentially Salomon colorways, including a nearly all-black design and an earth-toned makeup that's indicative of Salomon's function-first design ethos.
This is not a bad look for the XT-Rush 2, to be clear, and it's not unreasonable to consider dropping $190 right now to step into 'em, fresh off Salomon's website.
But BEAUTY & YOUTH, ahem, beautified the Salomon shoe even further, undermining the XT-Rush 2's retro chunk with an elegant cream upper, accented by a stroke of green below.
It's a gentle palette, one that nicely contrasts against the shoe's otherwise utilitarian design.
To be clear, though this is not a BEAUTY & YOUTH Salomon collaboration but a special colorway that BEAUTY & YOUTH is offering exclusively in Japan come November 17.
For those unaware, manufacturers sometimes allow buyers to choose from a vast assortment of sneaker colorways that may or may not hit wider production. So, really, all B&Y did was find a nice hue and own it but, hey, credit where it's due. Good taste.
Rival boutique BEAMS nailed its own recent Salomon offering, demonstrating the skill necessary to make the most of Salomon's deep repertoire and stylistic reserves. Not that Salomon even needs external partners to do the most with its reliable shoes either but, yeah, again, credit where it's due.