When A Kind of Guise launched its Souvenir Shop project last year, it proved to be a resounding success.
Not in the sense that the German label made a tonne of money (because it's actually a non-profit project), but that the brand was able to share its appreciation of craftsmanship, travel, and culture in a different way than it had previously.
The premise, for those who aren't familiar with AKOG Souvenir Shop, is simple: to sell one-of-a-kind treasures sourced from local artists, tribes, and small businesses from the country highlighted in the brand's current seasonal collection.
Having journeyed to Iceland for Fall/Winter 2023, AKOG remains in the Nordic island country for its new initiative to drop 33 locally hand-knitted pullovers and accessories in collaboration with the Knitting Association of Iceland.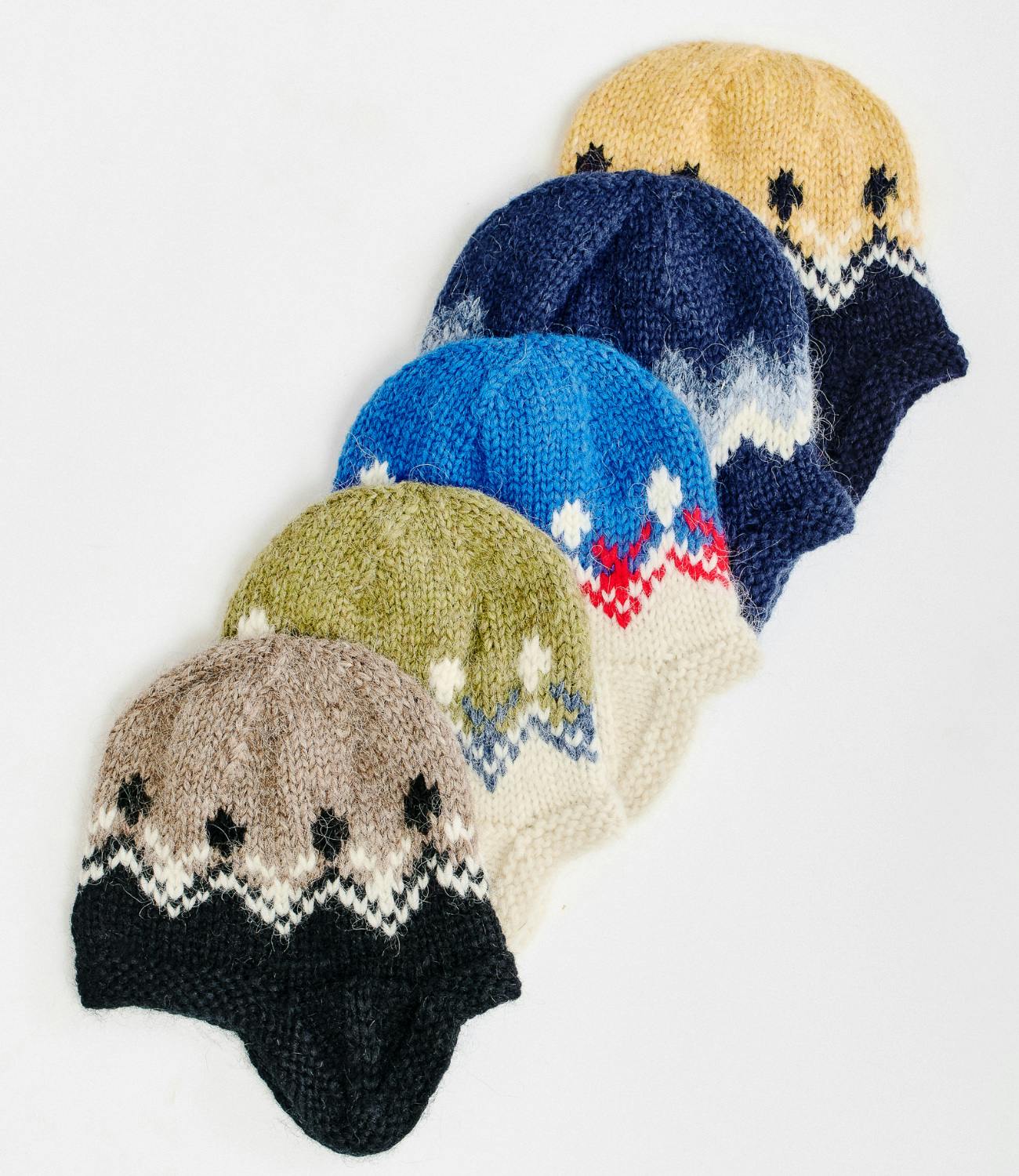 Each colorway created for AKOG's Souvenir Shop collection is special-edition that will only exist once, making this launch highly limited while also continuing the brand's principles of selling only one-of-a-kind treasures.
What's more, since this is a non-profit endeavour, all money made from this season's collection will be donated to Píeta, an Icelandic organisation that offers support to people with suicidal thoughts and family members who have lost someone through suicide.