For years, the fashion and automotive industries have been running in tandem, cooking up some of the more memorable collabs. Mercedes-AMG x Palace Skateboards artistic project, Mercedes-Maybach x Virgil Abloh or that bold Mercedes-Benz x Moncler "PROJECT MONDO G" with puffy silver wheels and huge zipper –we all remember them. Now, your favorite car brand, Mercedes-AMG, and fashion bigshot, sacai, are teaming up for the ultimate fusion of wheels and threads. 
Back in 1971, two former Mercedes-Benz engineers, Hans Werner Aufrecht and Erhard Melcher (founders of Mercedes-AMG), paired up to produce their first racing car. During its first 24 Hours of Spa (an annual racing event held since 1924 in Belgium), the AMG 300 SEL 6.8, known as the "The Red Pig", was an underdog. It was less likely for a large sedan to make it to the finish line in the long-distance race. Yet, against all odds, it came second. 
sacai and Mercedes-AMG have taken inspiration from the AMG 300 SEL 6.8 and its defiant spirit for their collaboration. Dynamic patches reminiscent of Red Pig's hood art motifs decorate shirts, t-shirts, jumpsuits, and even tote bags. sacai's design vocabulary, which reinterprets the familiar fashion archetypes in unexpected ways, takes center stage. Every staple is injected with meaning and intention, blending the best of both worlds – sacai's contemporary vision with Mercedes-AMG's precision-engineered design. The results are cutting-edge, at once progressive and timeless; performance-led but still casual.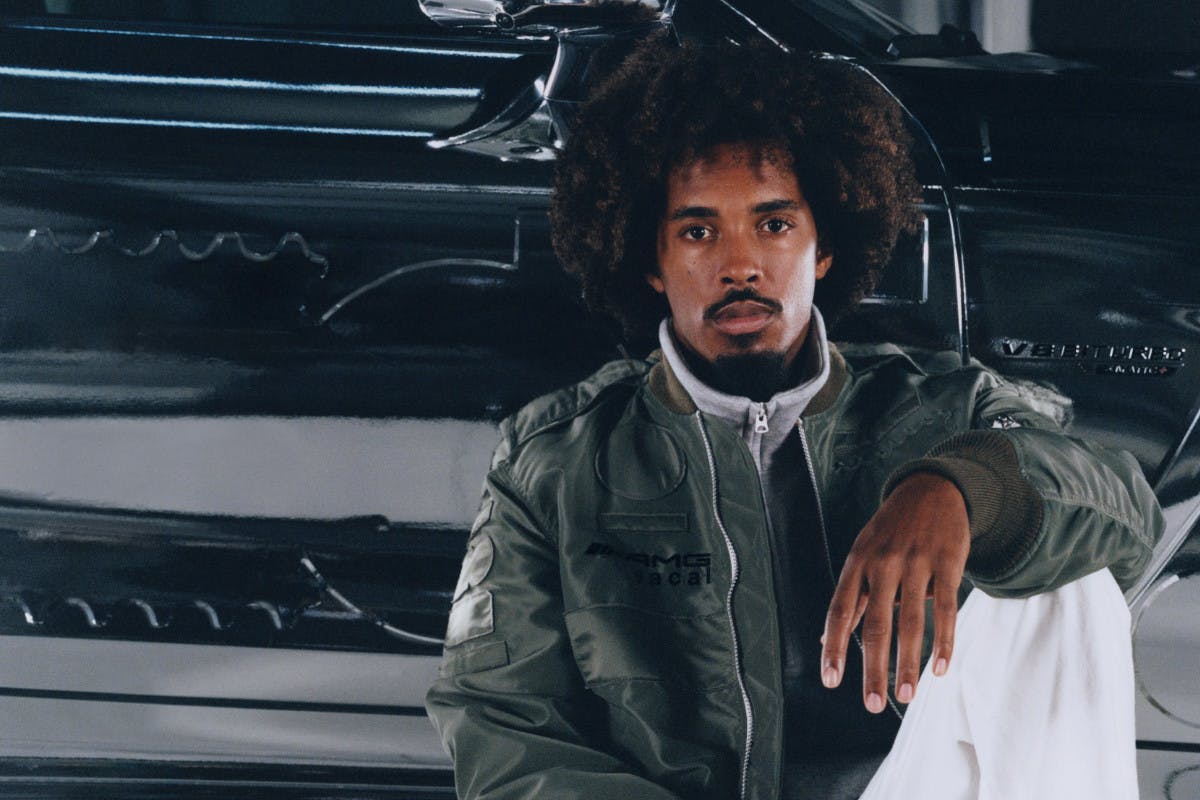 "AMG and sacai sit at the intersection of luxury and performance in their respective fields, and we are thrilled to see the collaboration come to life in a way that feels authentic to both brands' DNA: innovative, disruptive, and unique. Our customers are connoisseurs, and the creation of bold brand experiences and one-of-a-kind luxury products, such as sacai x AMG, is at the heart of our brand.'' Michael Schiebe, Mercedes-AMG CEO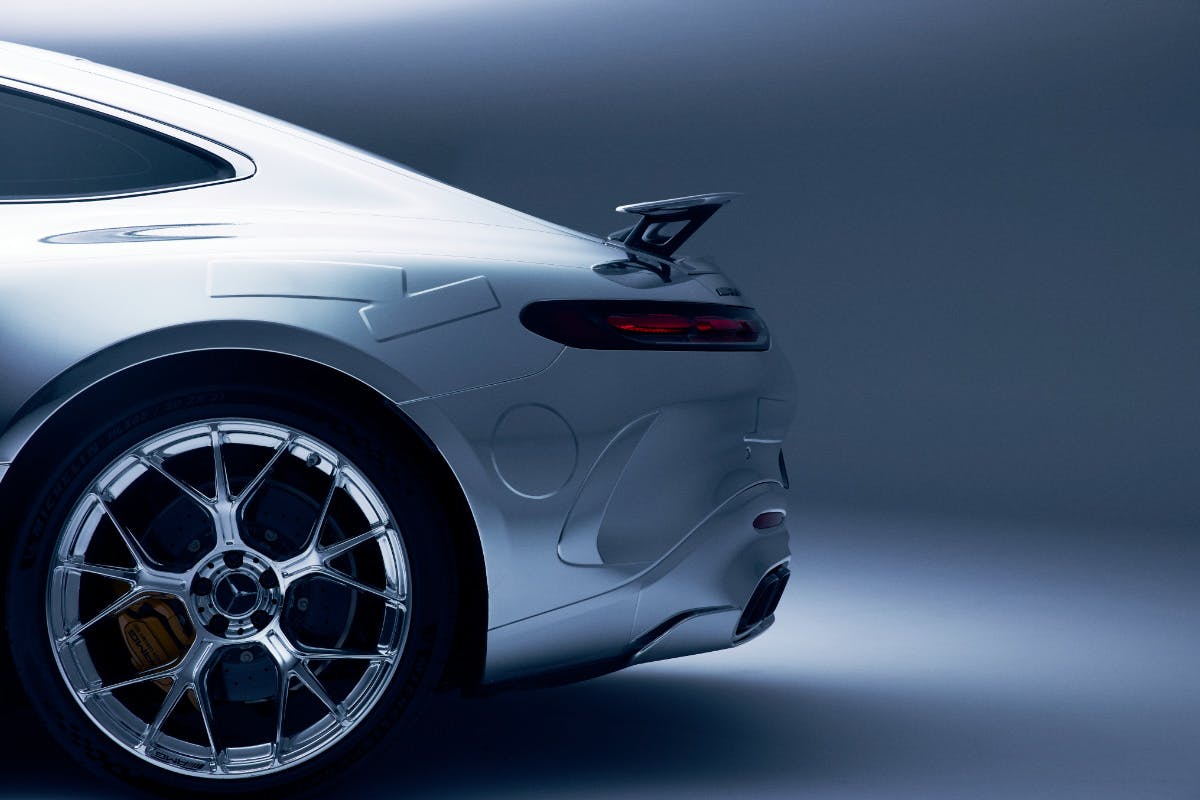 For the collection's launch at AMG Speed City, they wrapped a Mercedes-AMG GT in a bespoke metallic covering, accelerating the hype further. One thing's for sure: Mercedes-AMG and sacai prove how exhilarating and adrenaline-fueled a partnership between fashion and fast-lane cars can be.
Find out more about the collab here.