If Swatch's OMEGA collaboration went supernova, its subsequent team-up is more of a deep-dive. Literally! Swatch's follow-up to its much-coveted MoonSwatches takes on Blancpain's signature Fifty Fathoms diving watch, a timepiece far more niche (but no less nice) than OMEGA's Speedmaster.
Note that we aren't talking about a mere Swatch Fifty Fathoms: it's a Swatch x Blancpain Bioceramic Scuba Fifty Fathoms, thanks much, and it's available in five limited edition models inspired by Earth's five oceans, subtly indicated by the collaboration's enigmatic teasers.
As such, there are Arctic, Atlantic, Antarctic, Indian, and Pacific Ocean-inspired Bioceramic Scuba Fifty Fathoms on hand, all offered in distinct tones and with NATO straps made from recycled fishing nets.
Highsnobiety received an early look at Swatch's next big watch collab, getting up close with the icy Antarctic iteration. And, yes, we had to test it underwater. Given that the closest thing we had to the ocean was only a semi-deep vase, Swatch's take on the Fifty Fathoms handled the plunge with ease.
In-hand the Swatch x Blancpain watches feel satisfyingly weighty while retaining the fluidity inherent to Swatch's signature bioceramic timepieces.
Some iterations feature unique detailing, too: note the water contact indicator on the Antarctic Fifty Fathoms, a militaria-inspired detail that changes color in the presence of moisture.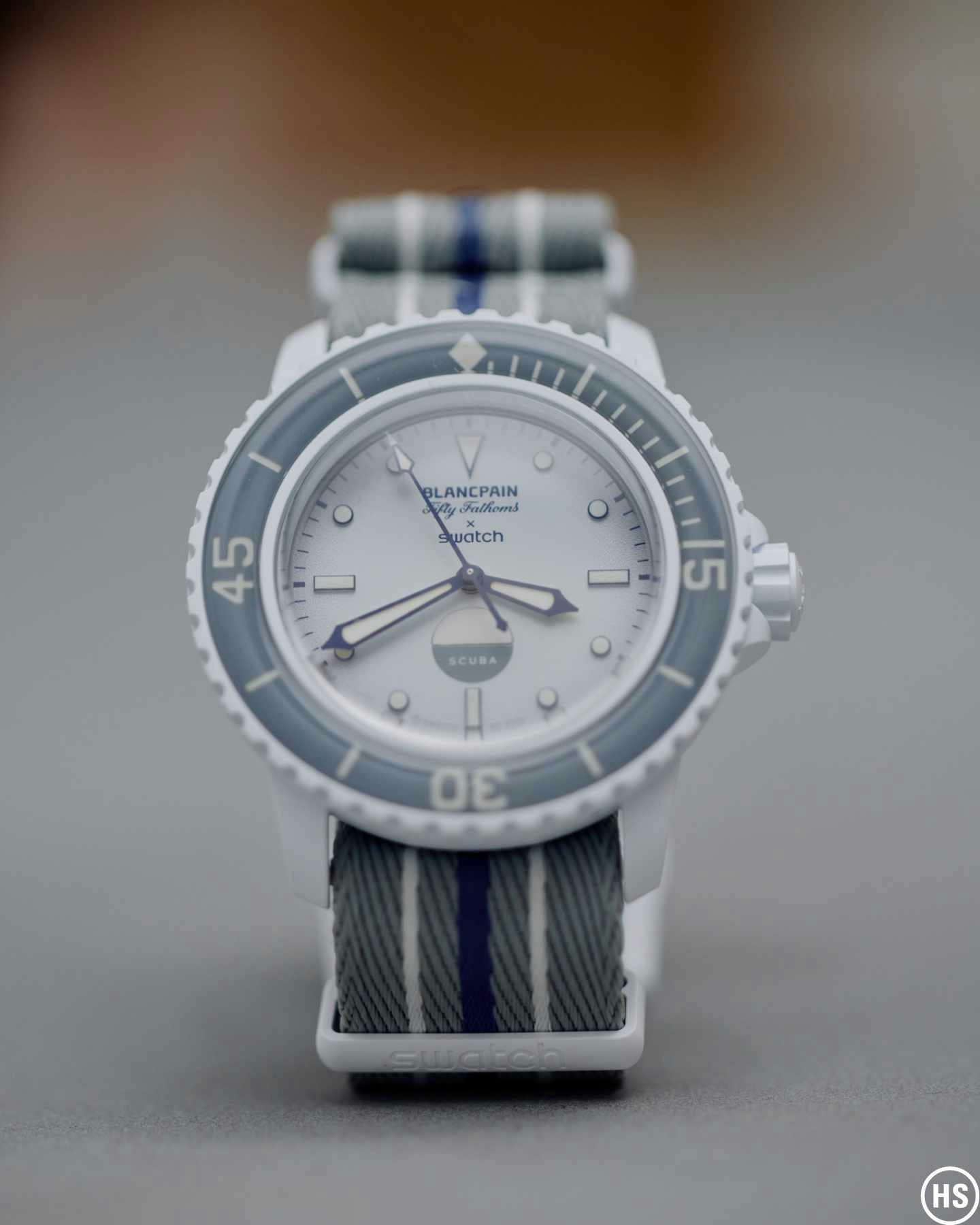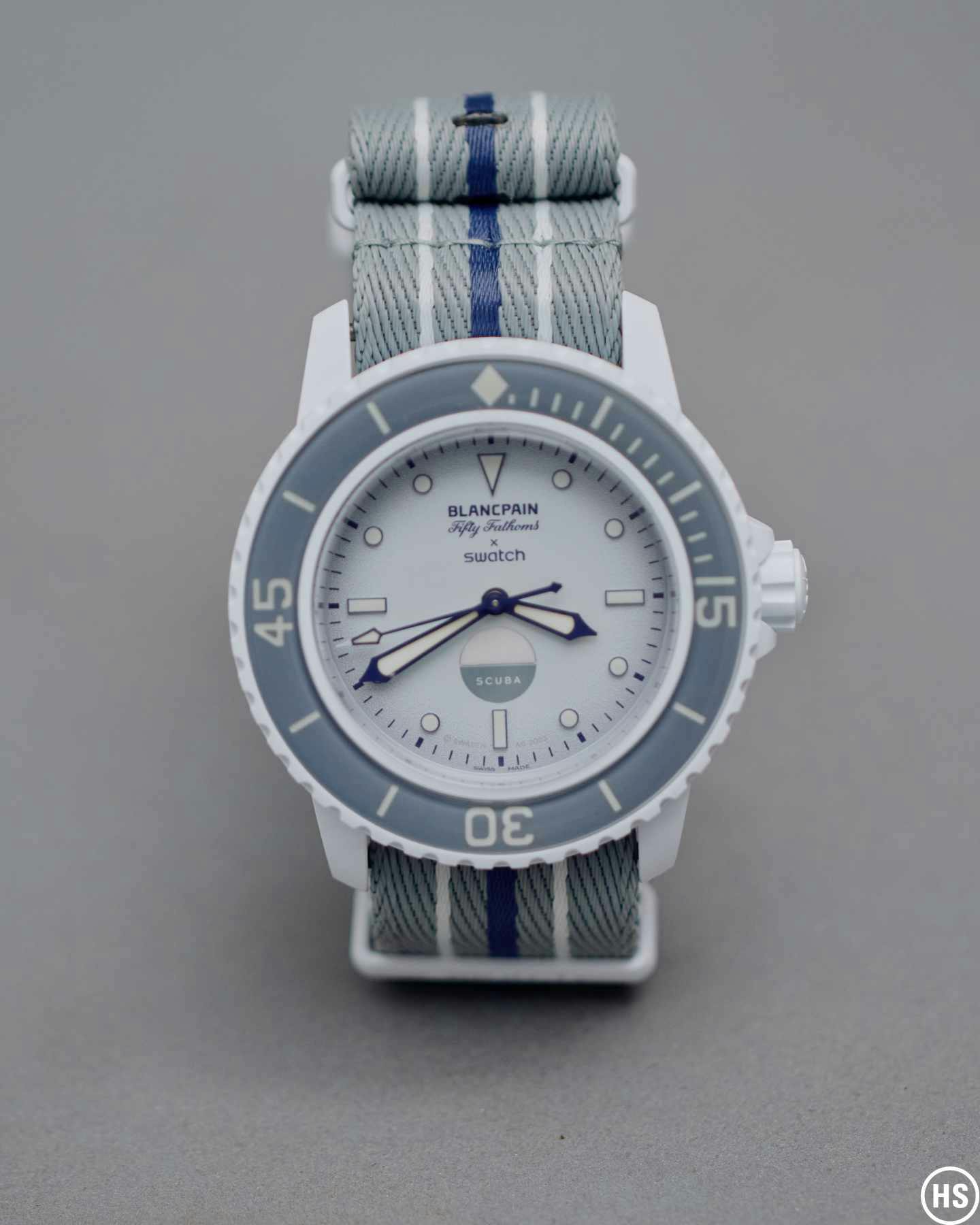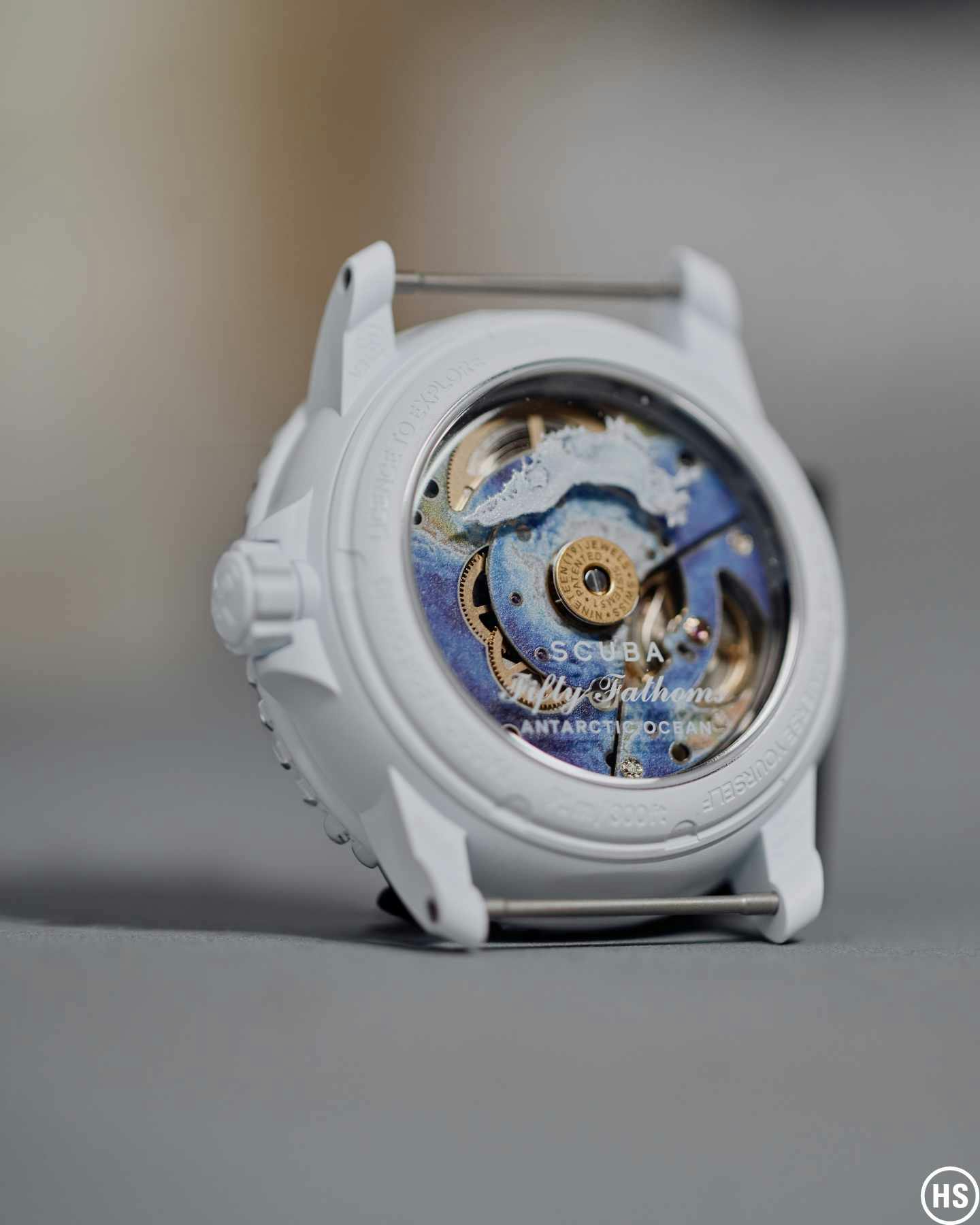 Blancpain's inimitable Fifty Fathoms turns 70 in 2023. Designed by Jean-Jacques Fiechter, a die-hard diver and Blancpain CEO, Blancpain's signature watch is one of the first contemporary diving timepieces and perhaps the first designed by an actual diver.
Worn by militaries across the globe and folks as famous as Jacques Cousteau, the Fifty Fathoms was initially designed with function in mind, though its spartan façade, legible denominations, and meaty hands (intended to be easily read underwater, natch) are also quite handsome.
Swatch's iteration retains the Fifty Fathoms' austere face but stylizes the hands a bit, occasionally adding some of the aforementioned unique elements to taste.
Swatch did not clarify a retail price for the Bioceramic Scuba Fifty Fathoms watch collection but they will be priced higher than the MoonSwatch line, which retailed at $260 apiece.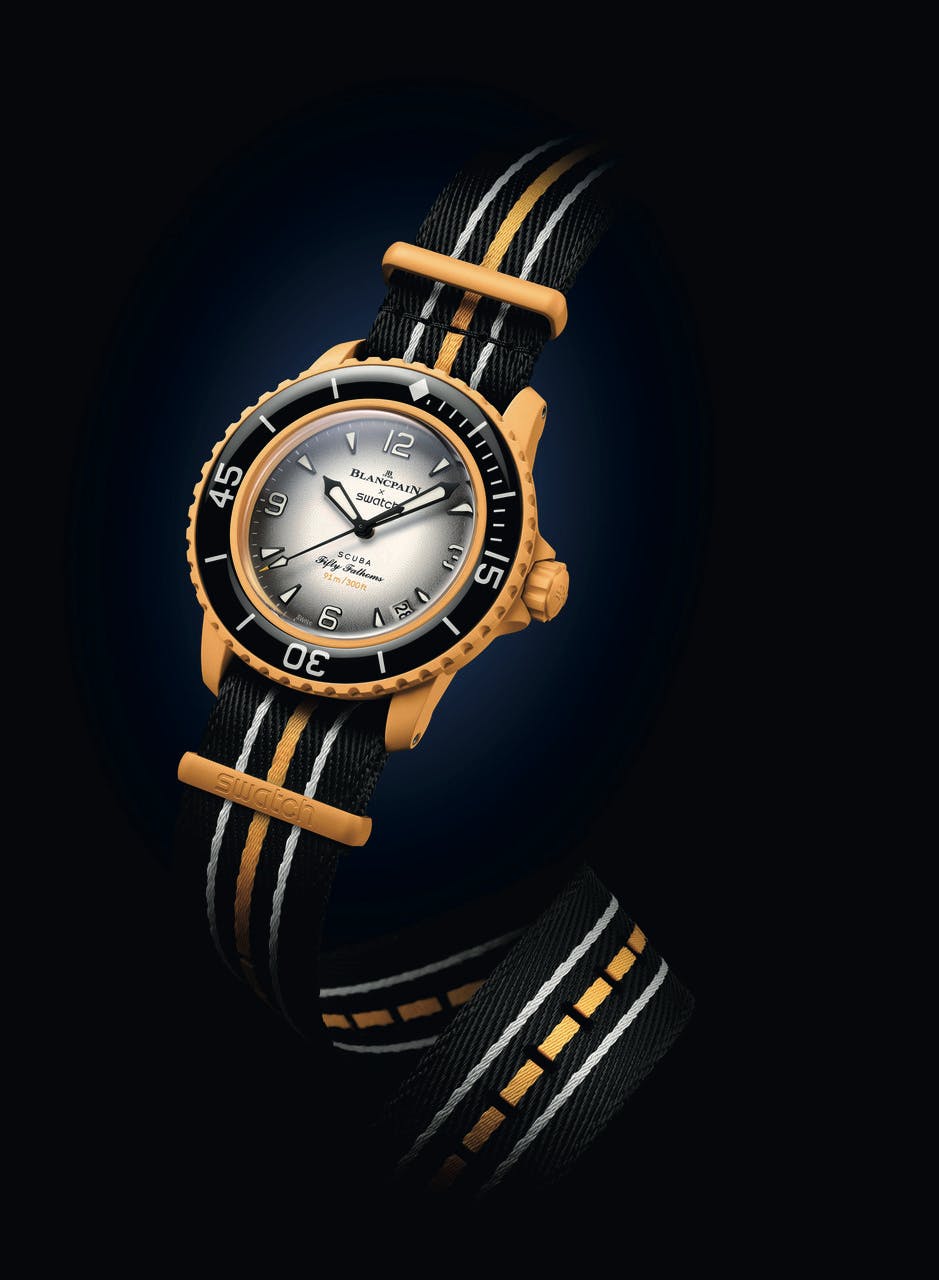 The entire Swatch x Blancpain Bioceramic Scuba Fifty Fathoms watch collection releases September 9 at Swatch's international stores.
Expect the collaborative timepieces to sell quickly, though maybe not quite MoonSwatch fast, both due to Blancpain's comparatively cult appeal. Either way, sell out they likely will.