There was a lot to see in Dior's Fall/Winter 2023 offering, so much that it'd be hard to parse out the best bits in a single sentence. Between Tremaine Emory's Dior Tears line, which is its own beast, and the fact that the collection was debuted in the shadow of Giza's Great Pyramids, where do you begin?
Fully appreciating the house's latest menswear collection requires one to get a little granular, which is why we're zooming in on Dior's Pillow bag, currently available on Dior's website and stores for $3,700. This is a new accessory designed under Kim Jones' purview for the new season and it's an appreciably luxe accessory that updates heritage Dior cues into a fresh package.
Note that the Dior Pillow bag is ostensibly part of the men's collection but, being a luxury bag, it's functionally genderless. Anyone is welcome to appreciate the Pillow's tastefully refined curves.
Perhaps its most noticeable design cue is simultaneously obvious and subtle: the Pillow's primary flap folds over its cushy body, revealing a silhouette intentionally cut to recall Dior's inimitable Saddle bag. The shape is highlighted by contrasting materials — a pebbled leather flap layered atop a monogrammed fur body — or obscured by tonal construction.
This is classic Dior: subtle, self-referential, and exquisitely refined.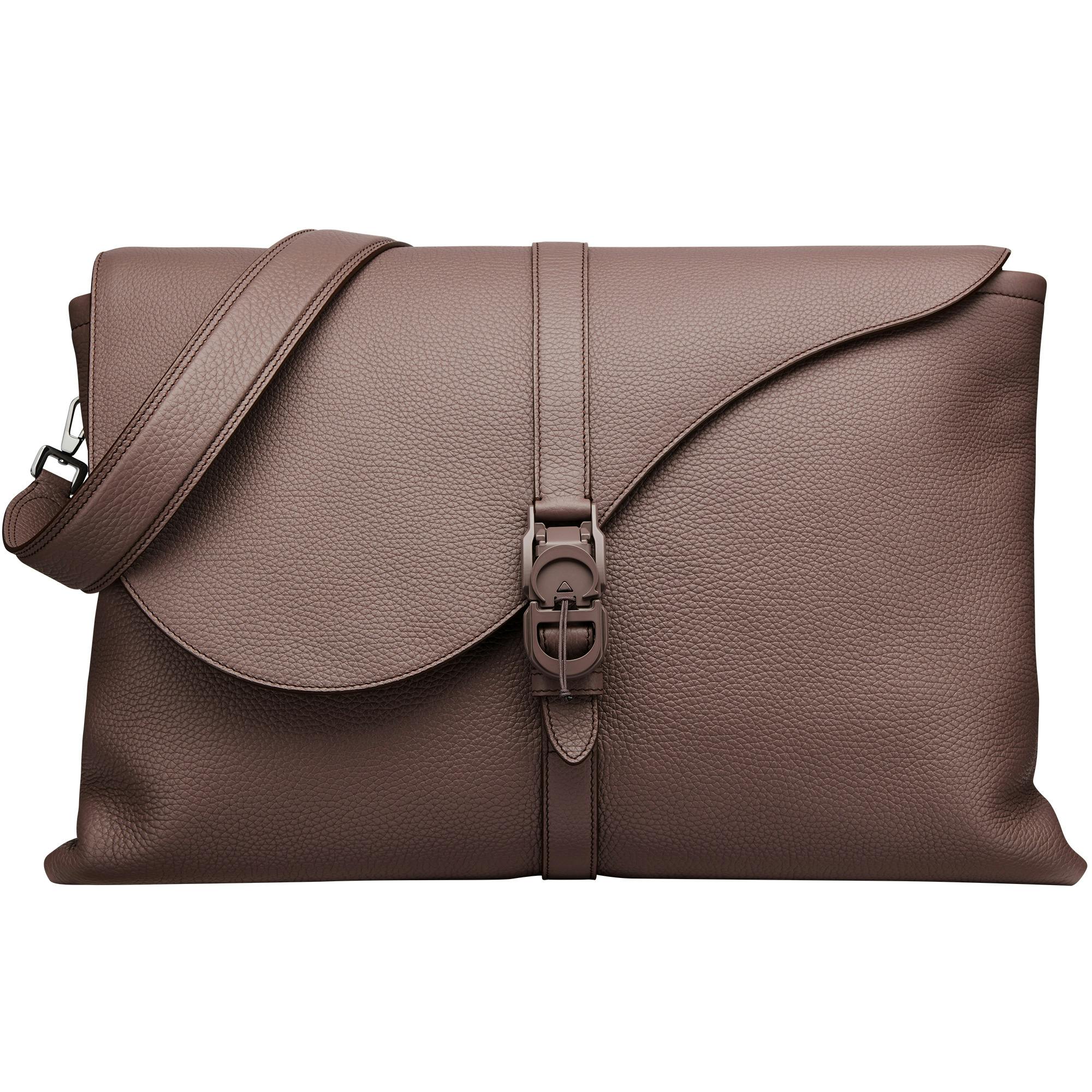 The Pillow's closure, a technical magnetic design called the CDLock, presumably in homage to the Fidlock buckles utilized on the technical accessories that inform Jones' design language, is the sole element of gentle contrast, a burst of utilitarian technicality juxtaposed against the Pillow's otherwise organically plush façade.
It's an old-meets-new hybridization indicative of Kim Jones' Dior, where the house's core ideals are pedestaled even when it's blazing new trails.