As Peter Do's already-ascending star rises further into the heavens, the young New York designer has begun to welcome more and more collaborators into his world. Next up is All Blues, a more established player in the delicate business of understated elegance but, like Do, not one to be taken lightly.
The All Blues for Peter Do Spring/Summer 2024 jewelry collection, seen during Do's most recent runway show, is a series of firsts. It's Do's first major seasonal jewelry partnership; it's All Blues' first team-up with a label of Do's scale; it's the first time that the two brands have come together despite their half-decade of friendship.
Jacob Skragge, the Stockholm-based founder of All Blues, met Do in 2017, seven years after his jewelry line was founded. They immediately bonded over a shared love of thoughtful, patient, permanent craft.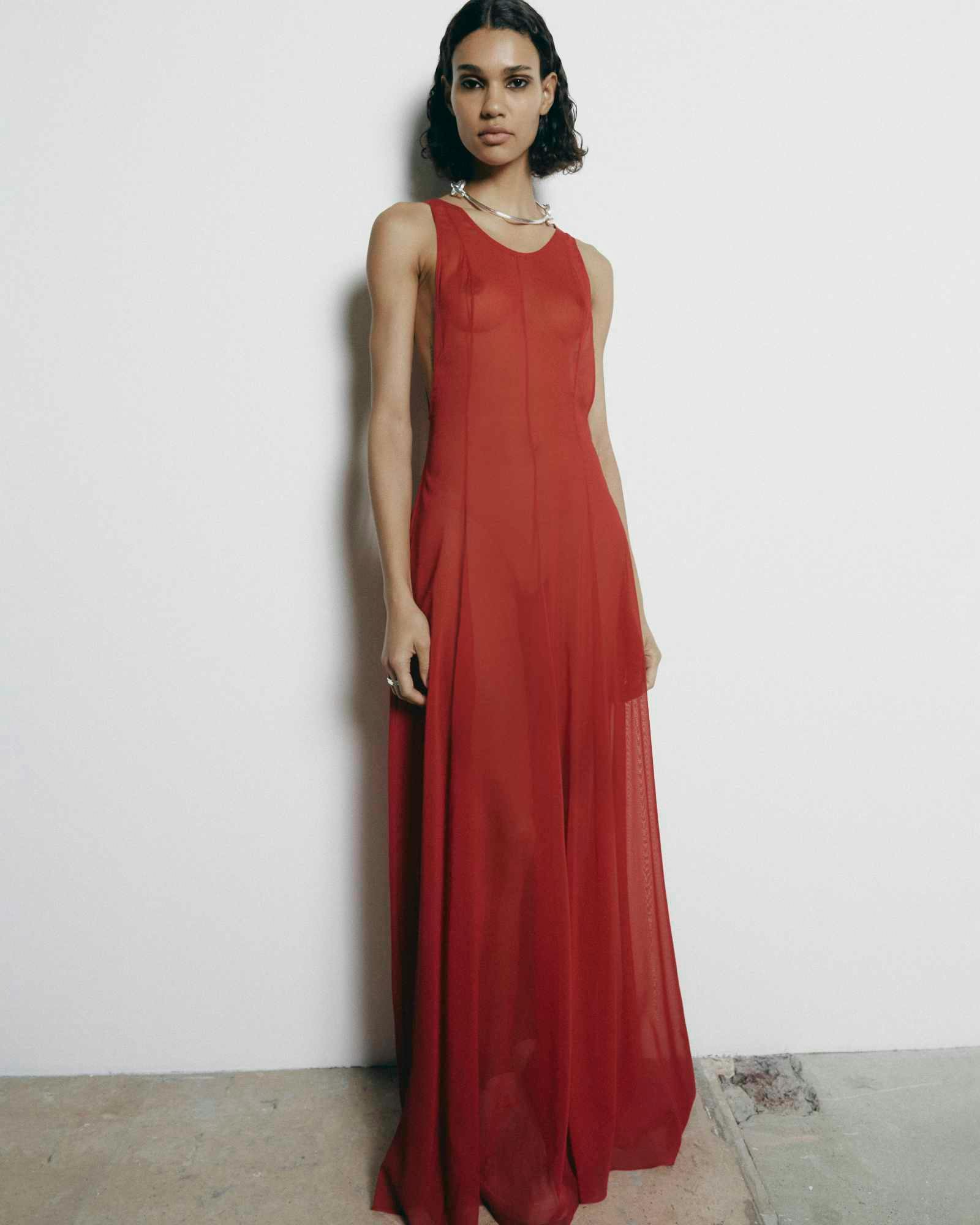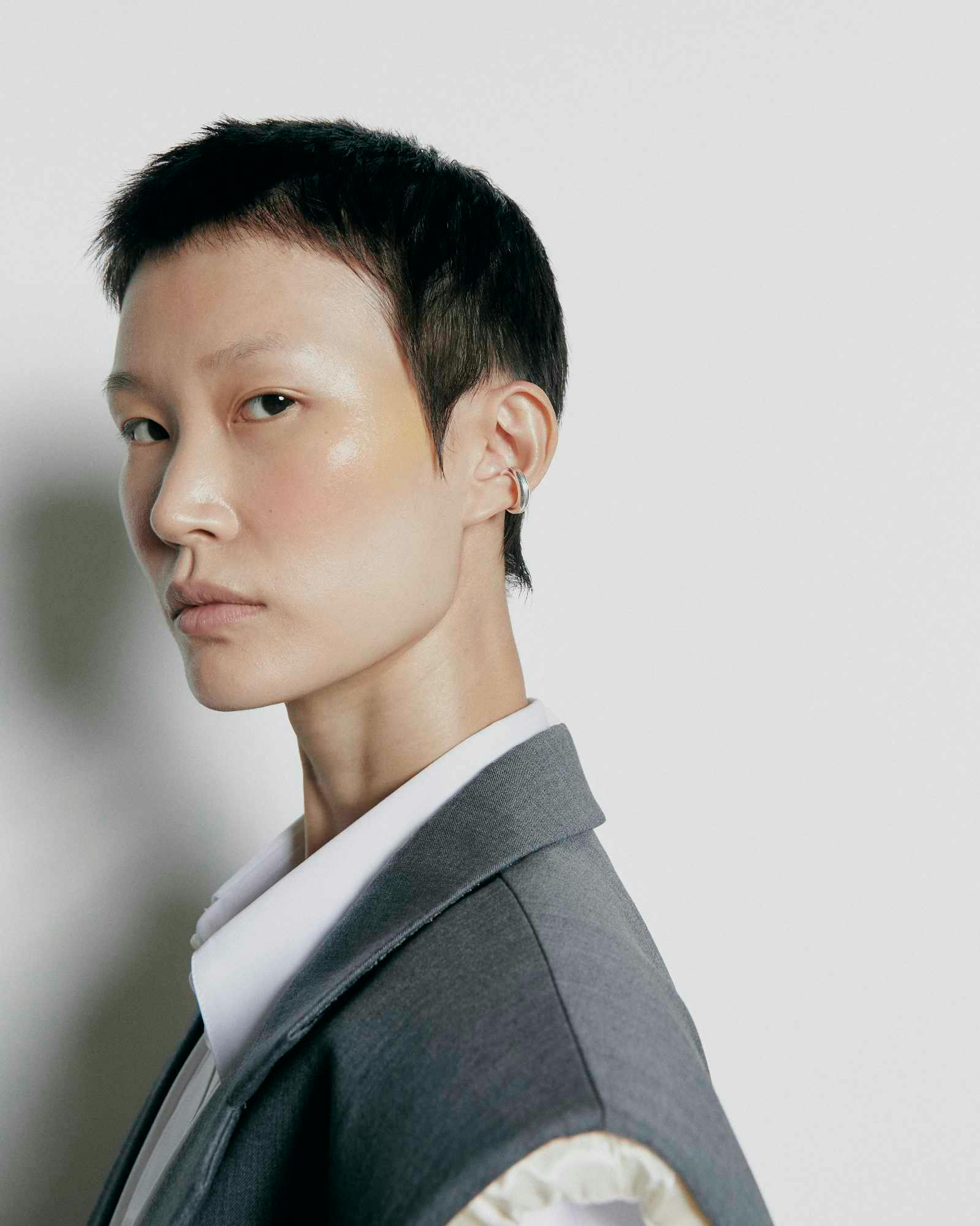 "I have so much love and respect for the talent within the Peter Do team," Skragge said. "When you share the same perspective, everything just becomes pure energy."
Launching November 8 at All Blues' website, flagship store, and Dover Street Market Ginza, the 11-piece jewelry line is concise but hardly limited; it encompasses a complete accessory assortment, including rings, bracelets, even a choker necklace, all tastefully refined to a degree that complements Do's own oeuvre.
But, also like Do's oeuvre, there's more to it all than meets the eye. To call Peter Do's All Blues collection, like his own mainline collections, "minimalist" is to undersell the intent at play here.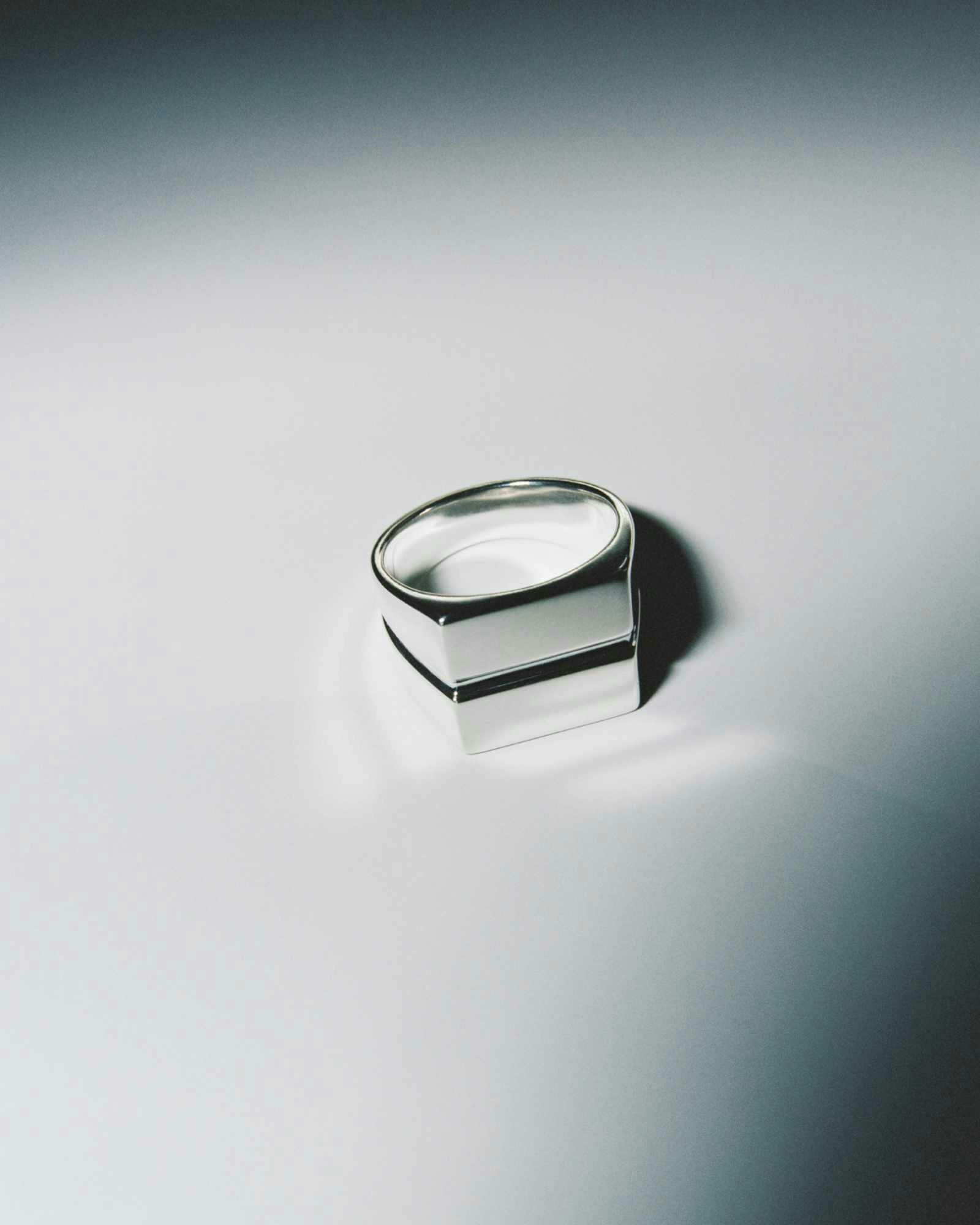 Each upcycled, locally-sourced .925 silver piece of handmade jewelry is meant to blend with each other and even personal pieces, a fluid motif that organically overlaps with the shared cues of Peter Do.
Do takes "archetypal pieces and [adds] subtle yet striking design elements to elevate and modernize the form, craft and silhouette," Skragge said. In other words, classics made new through Do's inimitably elegant lens.
For instance, vertical cuts on a pair of SS24 Peter Do trousers and Do's own "line" tattoo mirror the jewelry's clean angles; akin to how Peter Do's clothes are meant to meld seamlessly into a cohesive wardrobe, the All Blues jewelry is meant to be stacked, combined, or successfully stand apart.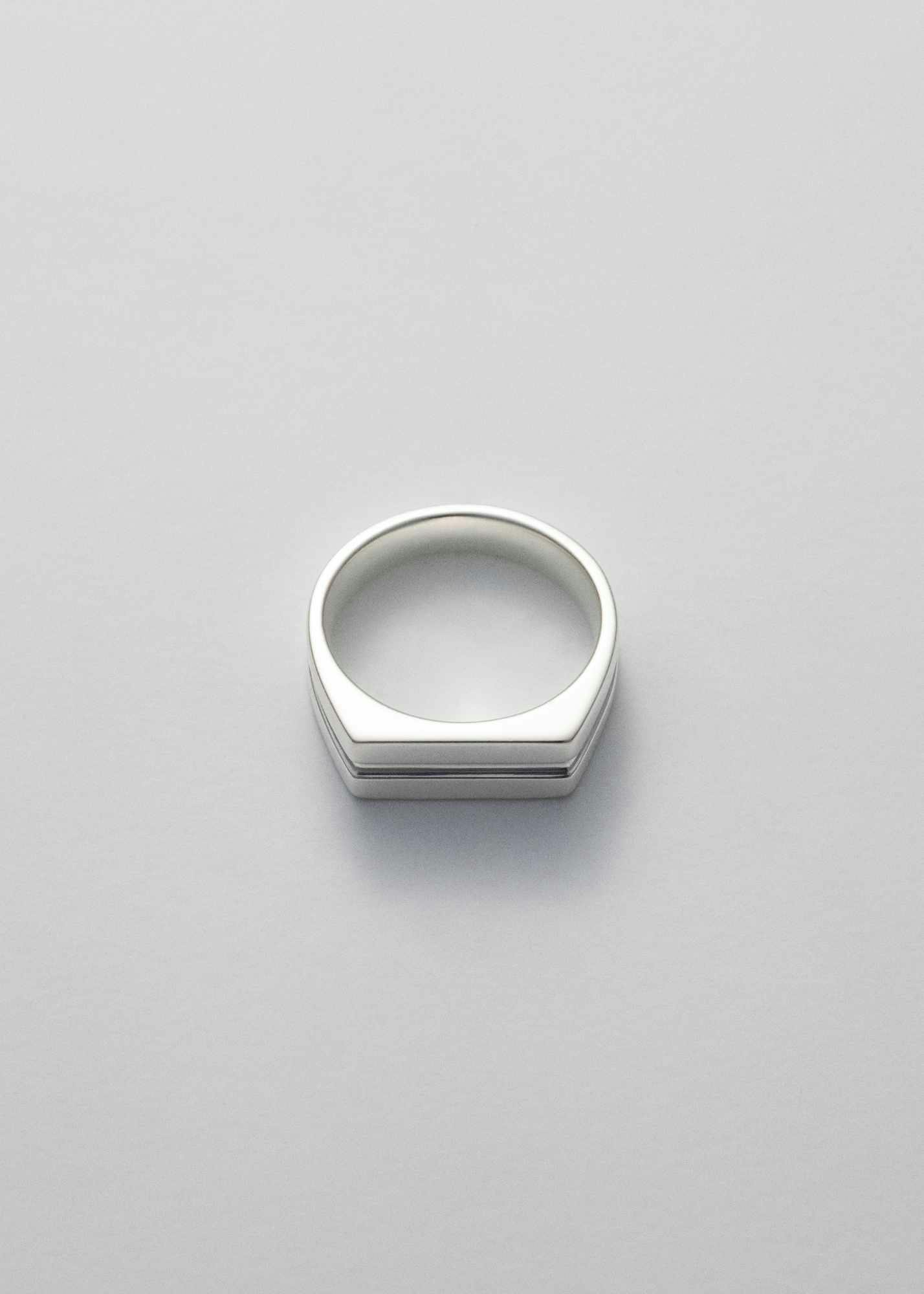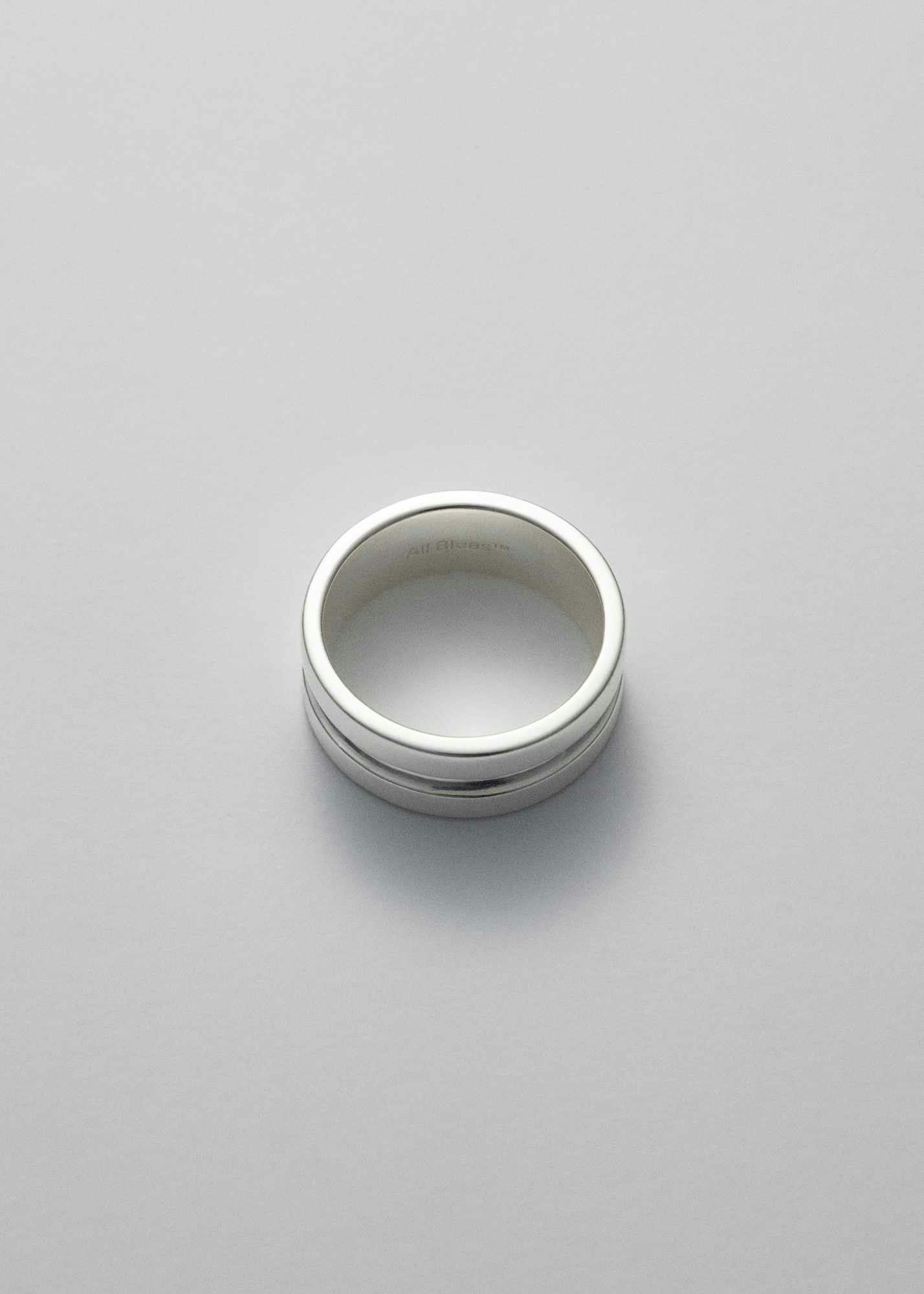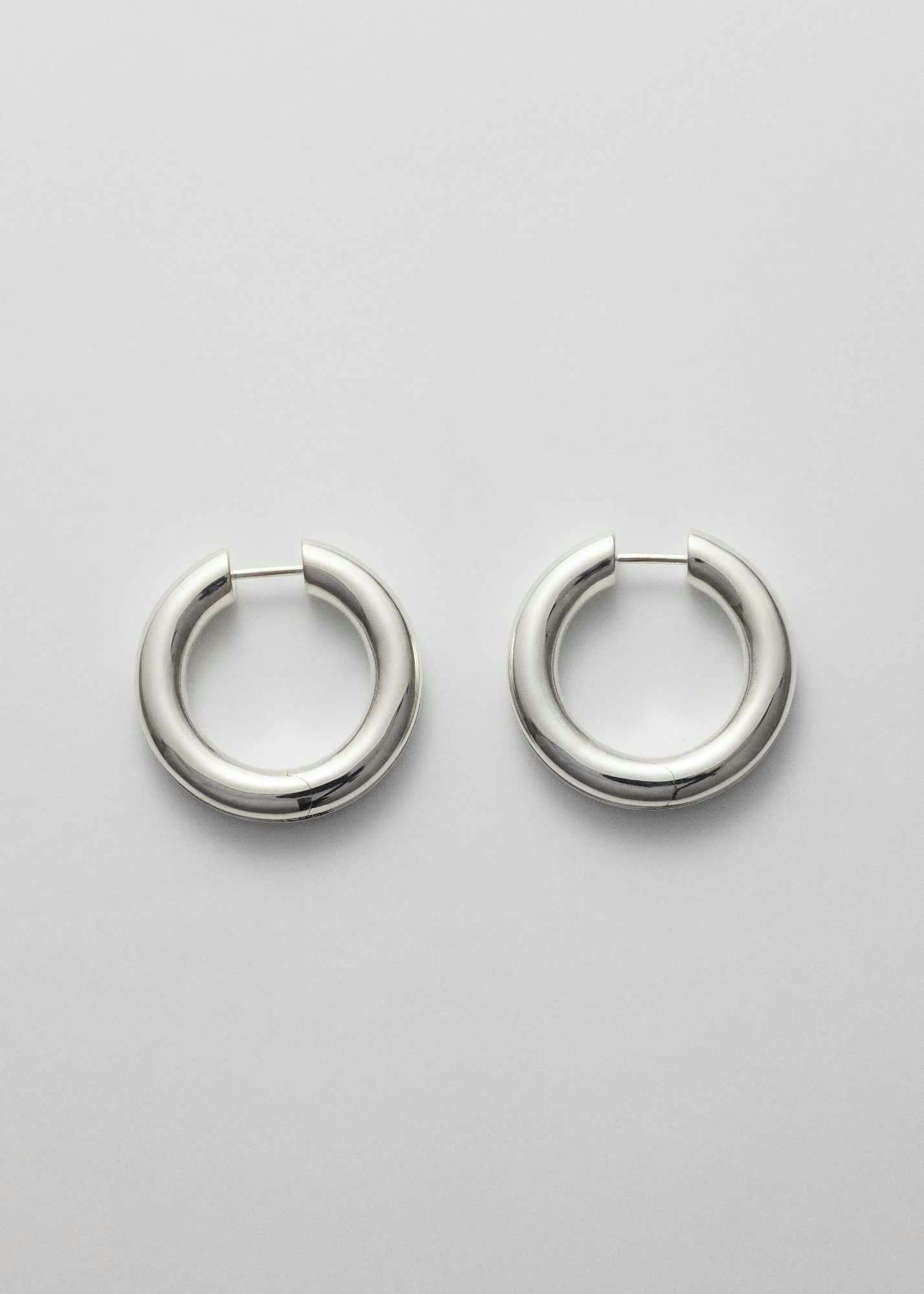 Of Do's many collaborative endeavors as of late — the Banana Republic line, At.Kollektive leather — the All Blues line stands tall as his most personal, a sentiment shared by Do himself.
"This collection was born out of my friendship with Jacob," Do said. "We have been in conversation for many years about creating something special together that speaks to both of our brand's values. I hope people will love, wear, live, play, cherish, and pass these down as heirlooms."