Reebok's describes its new luxury line, Reebok LTD, as a playground for creative evolution. As such, it's stepping into the spotlight with the launch of the Premier Road Modern, its best sneaker yet.
Since its inception in September, Reebok LTD has kept a relatively low profile. But now, with the forthcoming launch of the Premier Road Modern, a sneaker that pays homage to Reebok's Premier Running line, Reebok LTD is about to explode.
Dedicated to uncovering past designs with future-looking releases, Reebok LTD aims to deliver new interpretations of both Reebok's label's signature and lesser known styles with a fresh, contemporary twist. Expect classic shapes in fresh fabrications, unexpected accents, and wild colorways.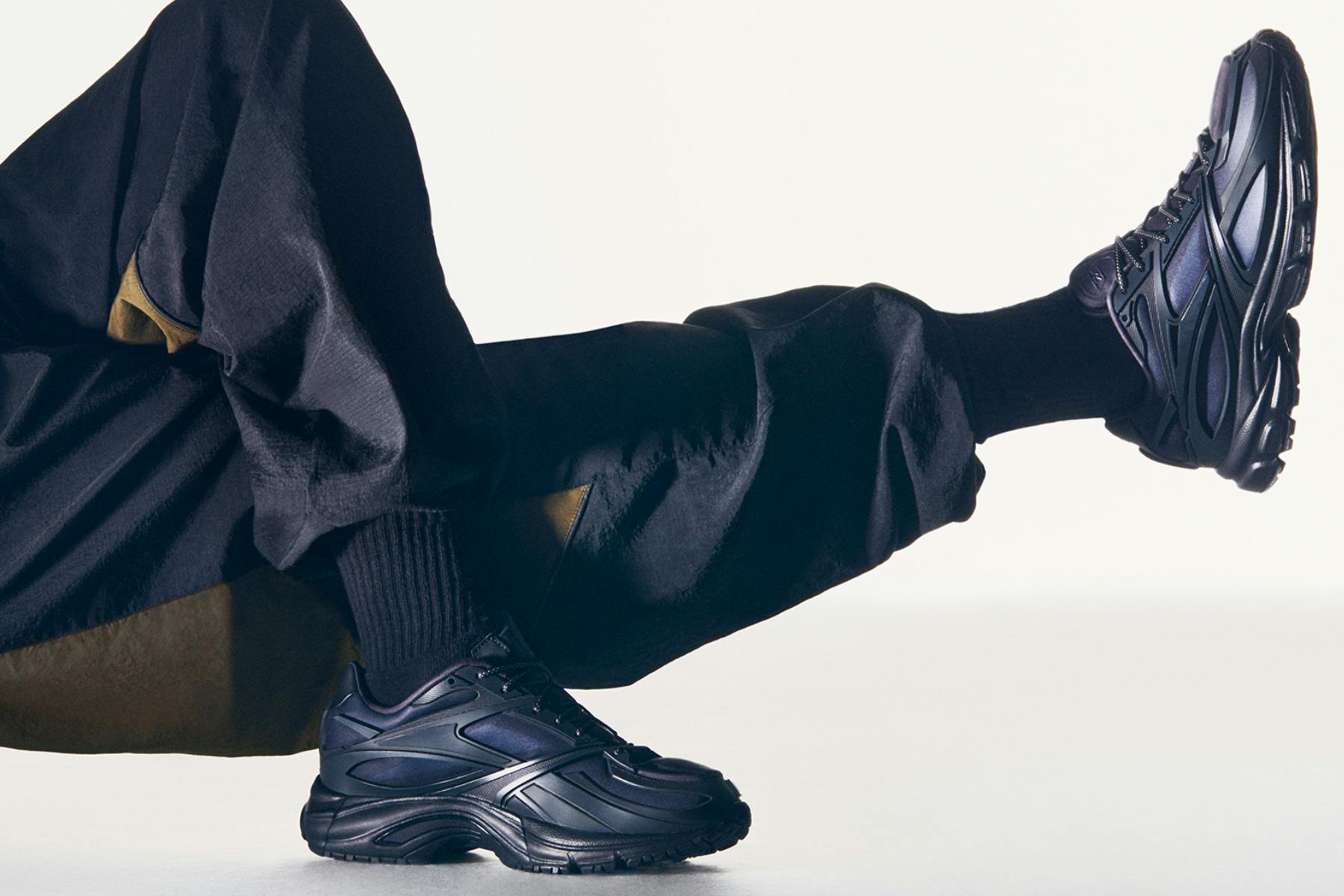 First presented in 2020 as an exclusive collaboration with Korean label KANGHYUK, the Premier Road Modern boasts a unique one-piece molded upper with strategically placed mesh inserts that results in a harmonious fusion of heritage and modernity.
The Reebok LTD Premier Road Modern sneaker releases online on November 17, mere weeks after the release of the KANGHYUK x Reebok DMX Run 6 Modern, a collaborative take on a sneaker that similarly blends classic technology with progressive new elements for a distinctly contemporary feel.
That vibe is what Reebok LTD itself aims to own with every drop.
Though it's only been public-facing for less than two months, Reebok LTD has been keeping busy. Prior to its KANGHYUK collaboration, the platform released a collaboration with LVMH Prize runner-up Hed Mayner and issued fresh interpretations of Reebok's signature Club C sneaker.
Now, Reebok LTD's production line is starting to gather momentum with the Premier Road Modern, poised to be its first big production and an apertif for Reebok LTD's eventual expansive main course.