Arc'teryx's shift from hiker staple to bonafide fashion brand has brought the Canadian outdoor brand an international following and sidelong looks from its longtime core customer base of hikers, climbers, and outdoorsy types. Something about being into Arc'teryx before the streetwear hype affords these folks a sense of gatekeep-y pride and they aren't shy about letting their feelings about Arc'teryx's evolution be known.
I have a feeling that none of those people will be terribly pleased to know that Arc'teryx's latest flagship store in Osaka's Shinsaibashi neighborhood, its largest in Japan, is three floors of fashion-friendly consumerism topped by the first-ever Arc'teryx café, which specializes in fairly un-Arc'teryx treats.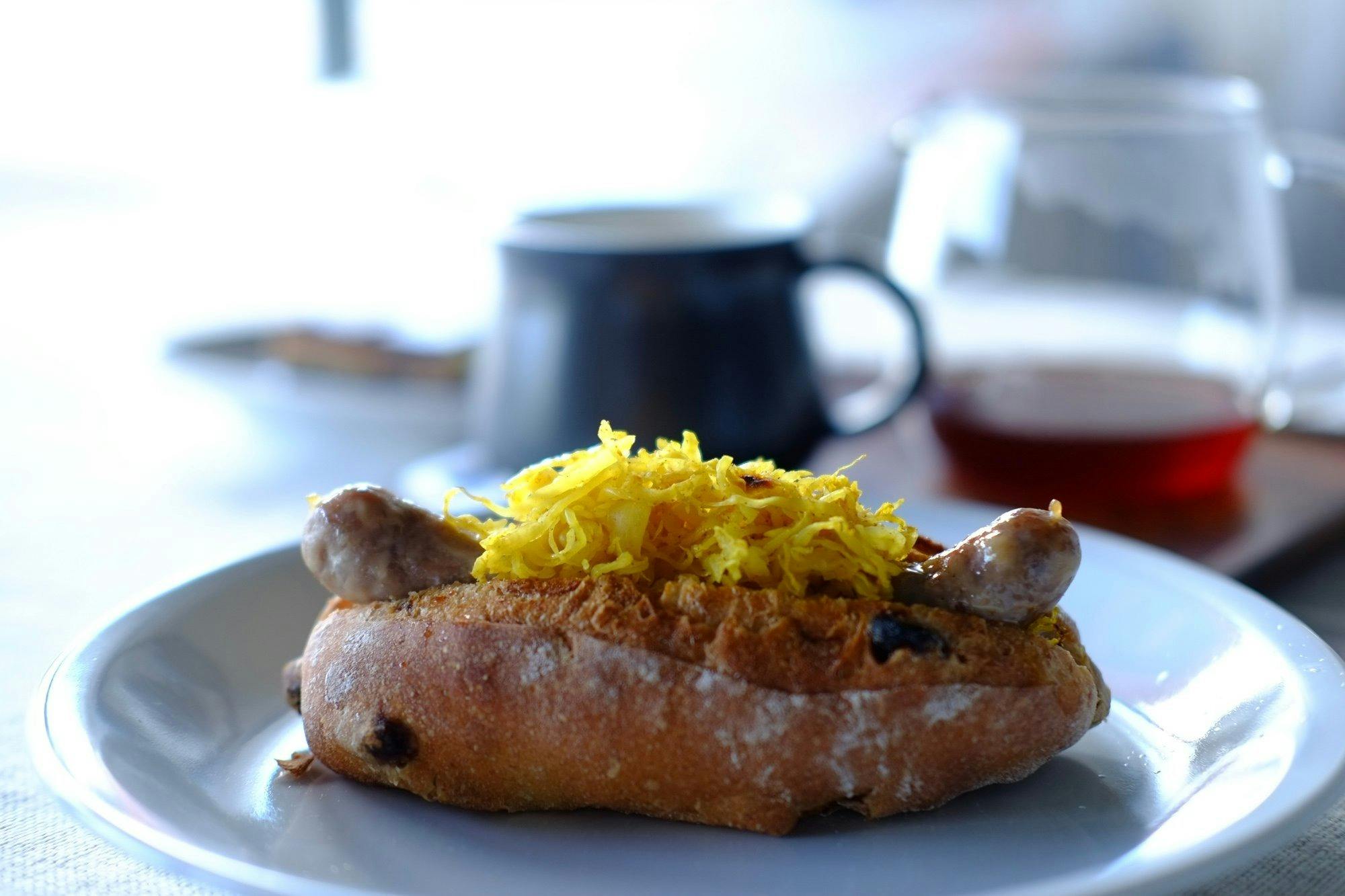 Now, I'm a fan of what Arc'teryx has been up to either way, so I find this development amusing. Like, you can get a bougie hot dog at the Arc'teryx café; that's kind of amazing. It doesn't feel like what you'd expect from an Arc'teryx café and that's why I like it.
Appropriately named the Beta Café after the best-selling Beta Jacket, the Arc'teryx eatery is operated by local coffee chain ELMERS GREEN.
It offers both Canadian snacks and Japanified eats — to be fair, Japan's perspective on hot dogs differs from the West — along with a selection of specialty drinks inspired by towns nearby Arc'teryx's Vancouver headquarters, like Squamish and Whistler.
So, I guess it does kinda lean into Arc'teryx's brand identity a bit. No GORE-TEX coffee cups though… yet.
Other reasons to visit Arc'teryx's new Osaka store: it carries all the usual Arc'teryx essentials; it stocks the fashion-forward Veilance line (no System_A, though); it hosts Japan's first permanent RE:BIRD upcycling center after the early 2023 BEAMS pop-up.
But, for my money, the only thing that marks Arc'teryx Osaka a must-see is the bizarro café. Otherwise, you're good to visit any of Arc'teryx's 15 other Japanese stores, including the recently-opened outpost in the hip GINZA SIX mall.