Highsnobiety's Neu York is a multi-media celebration of the Big Apple. Explore everything happening here and shop the collection from September 8, online and in-store.
As Frank Sinatra once said, "If you can make it in New York, you can make it anywhere." This sentiment is particularly true for the performing arts, and for music in particular. Surf Allah, however, isn't just making it — he's helping many others make it along the way: "We created our own space and made our own heroes and it forced everyone else to pay attention."
Allah founded music media company Half Moon, which now has the attention of some of the biggest producers, DJs, and performers on the scene — including some who Allah looked up to before he entered the dance music space himself.
Allah founded the multifaceted dance music house Half Moon after spending time among some of the greatest DJs and producers in London's underground music scene. Prior to his time in there, Allah knew he wanted to get into the underground scene, but had limited exposure to it. In London, he found himself in the thick of it, and his experience had such a profound impact that he knew he wanted to build something that would allow him to share this impact with others. "It opened my eyes to a world that was existing long before me, even though I wasn't tapped in," he tells us.
Cue the creation of Half Moon, a new age cultural institution championing up-and-coming musicians through its radio platform and events. Half Moon streams curated sets (many coming from new artists), hosts educational workshops, and puts on live music events around the globe to lend its artists a true stage. "It's always hard nailing my 'elevator pitch' when it comes to describing Half Moon, because I feel we're so many different things, but a new age cultural institution, regardless of if it sounds pretentious or not, is a great fit."
Pretentious is the last word you would use to describe this music and media company. Half Moon not only allows new artists to have the exposure most dream of when starting out, but also gives listeners a broader understanding of music from every corner of the world. 
Half Moon's mission may be global, but Allah's personal cultural experience with dance music is what truly pushed him to found the company. "When I started learning the history and how this dance music stuff was started by Black people, I didn't hear it the same. It wasn't just music that sounded good to me, it was music that I started to feel with my soul because I felt an attachment to it."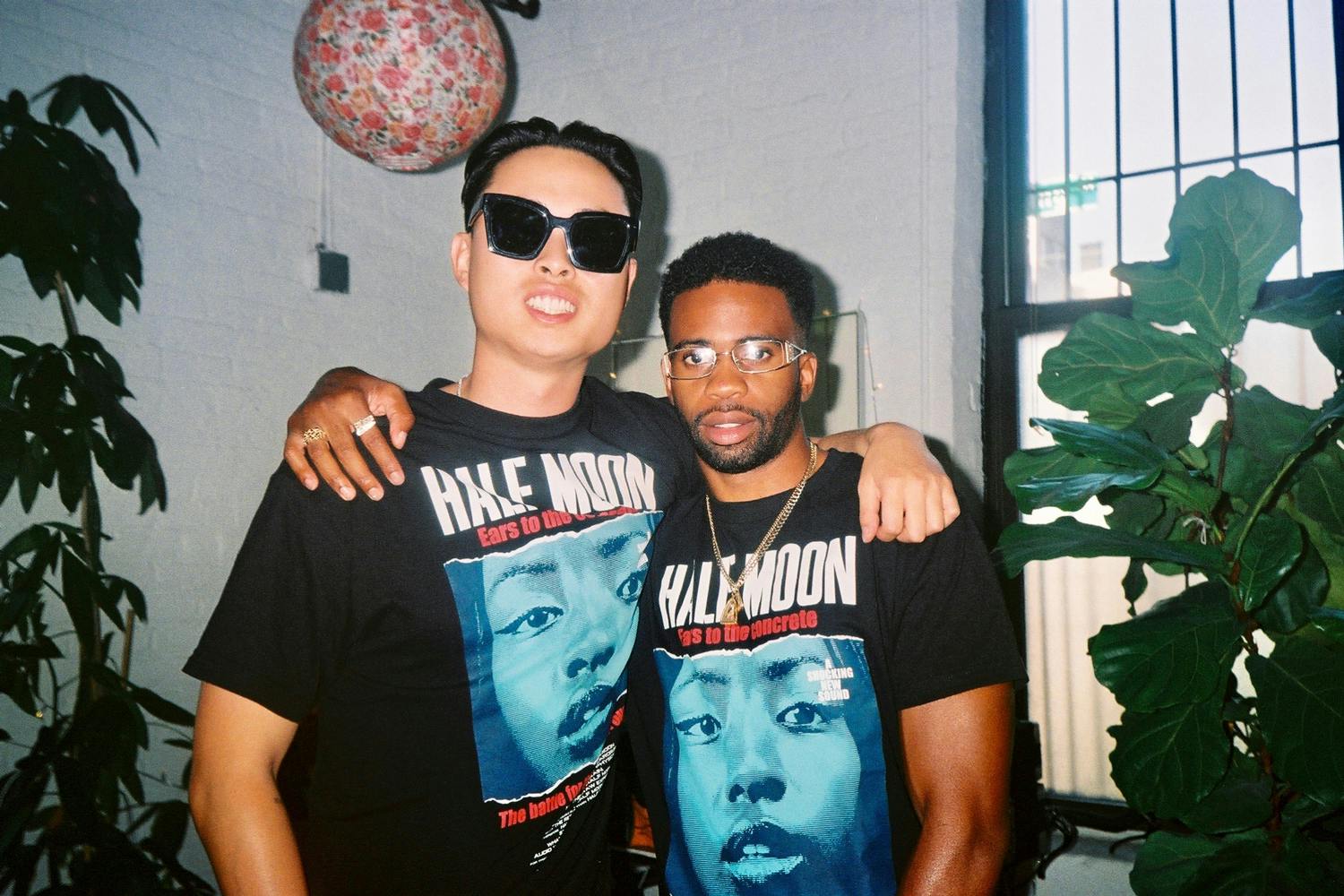 Allah's personal experience and affinity for dance music isn't an isolated incident; this shared experience is what lends so much passion and drive to the space Half Moon is helping to curate. While Half Moon is based in Brooklyn, its reach extends far beyond its New York City borough. "We're very niche yet global, have our hands and ears in so many diff[erent] scenes and micro scenes. Very New York but still very worldwide. I think it's hard to figure us out and I love that," Allah says. Fitting, then, that Allah has plans to expand Half Moon's reach to new regions around the world including Sao Paolo, Rotterdam, and New Delhi (just to name a few). The company already hosts live events in Amsterdam and London and just made its debut in South Korea. 
In keeping with his company's mission to lend the stage to emerging cultures around the globe, Half Moon has allowed a glimpse into the underground music scene that many may never have gotten the chance to experience. As Allah puts it,  "My mind was just always telling me I had to be the one to make a change and build something that was going to grow and help many people grow. If you build something authentic to your core values and what you believe in, the right people will always find you."
Visit our Neu York pop-up to hear Half Moon's radio show takeover in person.