Existing at the crossroads of imagination and intentional design, Hot Wheels x Daniel Arsham, presented by Mattel Creations, is a unique collaboration that bridges the gap between the timeless toy brand and the world of fine art.
As the result of a two-year collaborative effort between the dynamic artist and the premiere destination for bespoke collectibles, Hot Wheels x Daniel Arsham manifests as a forward-thinking collection that pays homage to the renowned legacy of the historic toy cars.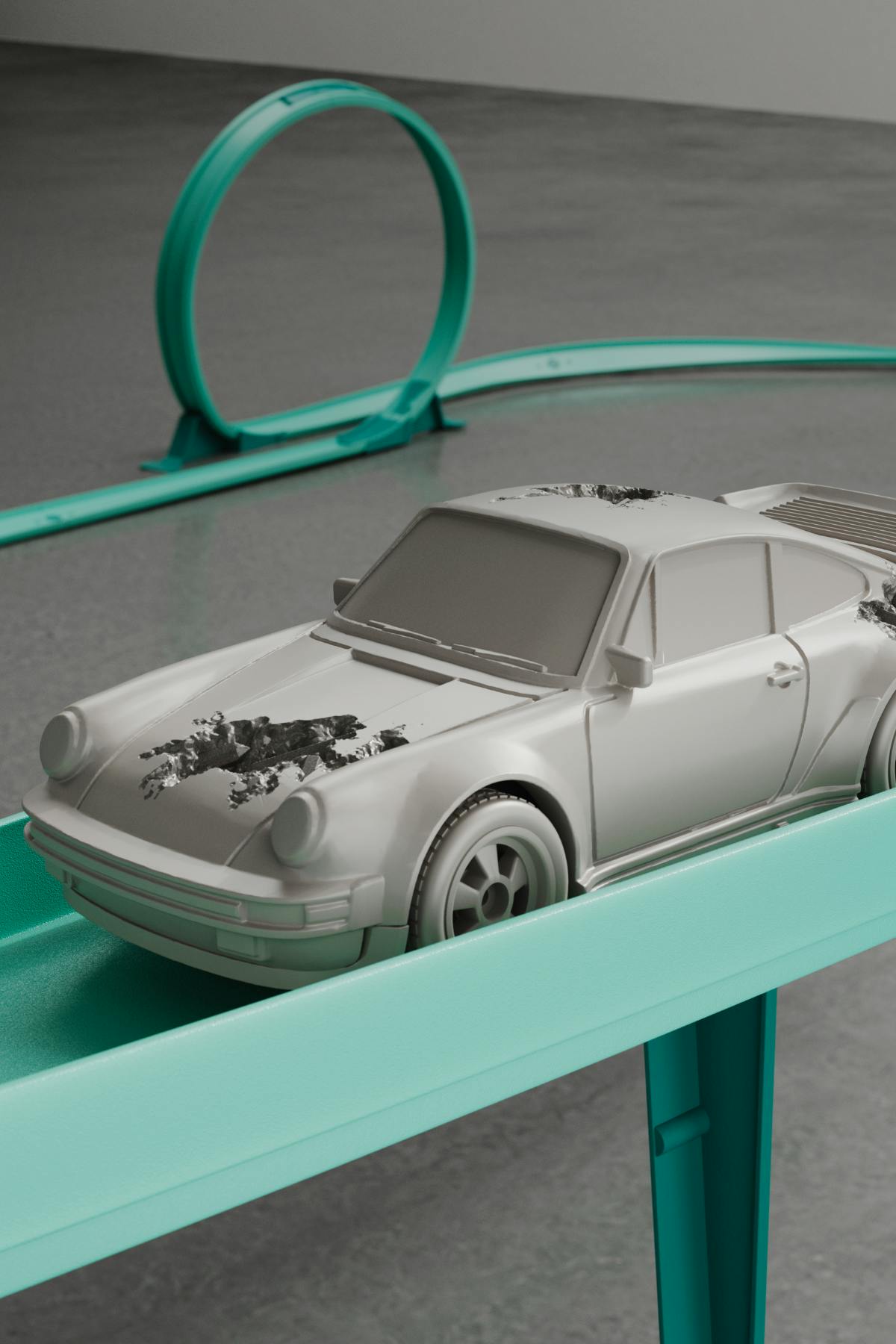 Scheduled for release in four distinct installments, dubbed 'laps,' this imaginative pairing defies the prototypical standards of capital 'A' art by wholly embodying Mattel Creations' ethos of "Toys as art. Art inspired by toys."
Moving into the starting position for Lap 1, we see a trio of icons from the Hot Wheels catalog receive the complete Arsham treatment.
Made to resemble relics from a distant future, the classic Rodger Dodger and Porsche 930 are the first two models to debut with the artist's signature detailed eroded and crystalized design. As the only line of Hot Wheels cars crafted from Silkstone material, the eroded pair introduces this collection's innovative vision, stretching the limits of possibility in both art and toy design.
Also included in Lap 1 is a decayed rendition of Hot Wheels' original rally case, the first reissue of the product since its official release in 1968. Originally made with a bespoke hot rod wheel design, Arsham and Mattel Creations created the case to resemble a Porsche Fuchs wheel for this specific collection, a direct nod to the artist's deep love for Porsche and automotive design.
Officially releasing tomorrow, October 27, be one of the first to begin filling up your Eroded Rally Case with these limited-edition models from the exclusive Hot Wheels x Daniel Arsham collection.
Learn more at creations.mattel.com.