Oh, the places watches will go on Rihanna. The billionaire mogul continues to prove her style icon status, flexing expensive timepieces everywhere except on her arm.
The latest? Rihanna pulled up to F1's Las Vegas race in style, outfitted in driving-worthy leather ensembles and iced-out in jewelry that had her shining from head to, well, ankles.
Let me explain. Cuddling her ankles, Rihana flexed a shimmering Jacob & Co. anklet, dripped out entirely in diamonds and equipped with a watch face. Basically, it was a watch anklet — and it retails for a whopping $400,000.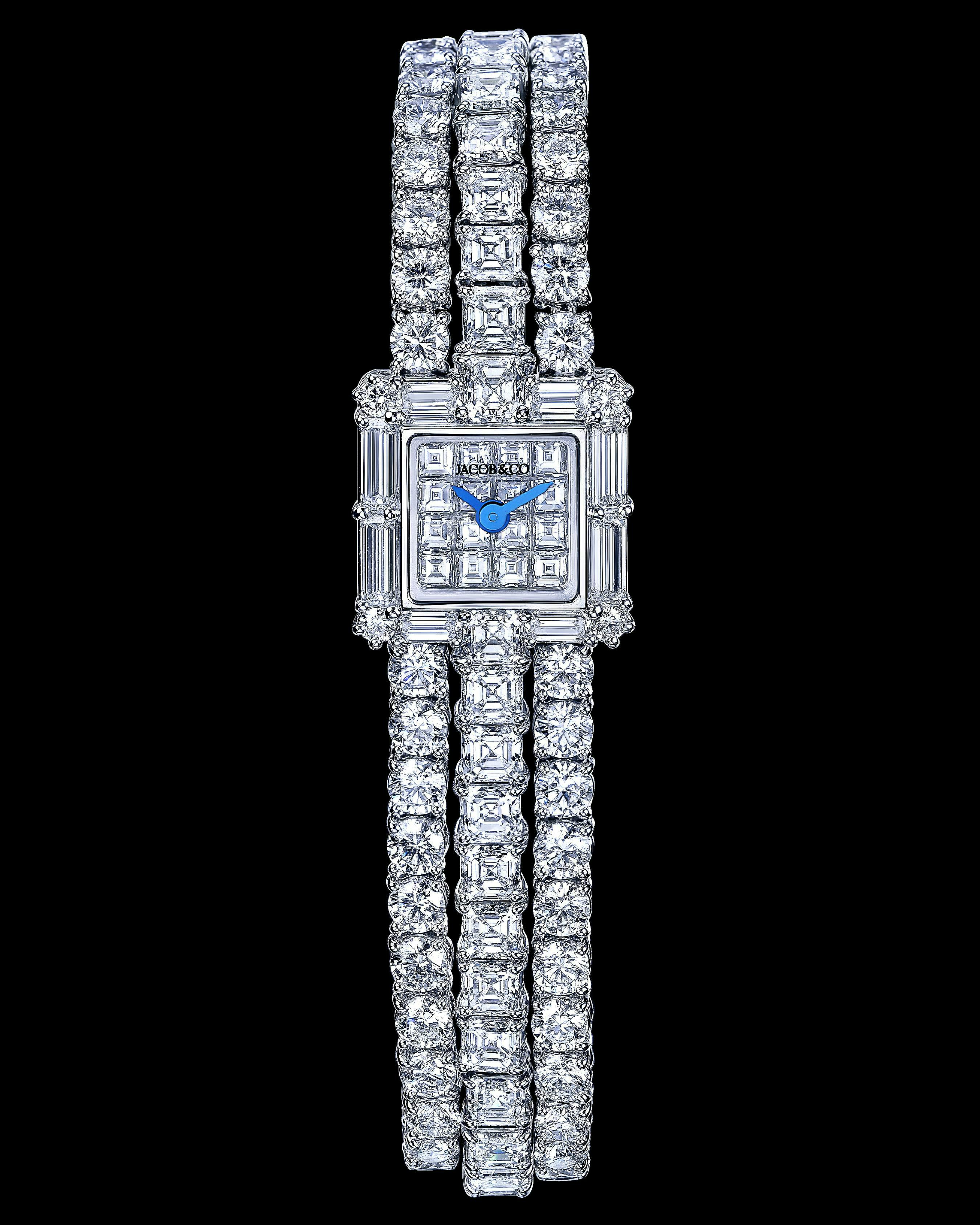 This isn't the first — and probably not the last — time Rihanna wore clocks in an unexpected place. Back in June, Rihanna showed up fashionably late to Pharrell's debut Louis Vuitton show, wearing the house's new runway collection and a watch around her throat.
It turns out that Rihanna's ticking necklace was a Brilliant Flying Tourbillon watch choker, again designed by Jacob & Co. Like her anklet, her $670,000 watch choker consisted of sparkly baguette diamonds, a dial, and crown.
Is it surprising to see Rihana taking watches beyond the wrist? Not at all. We're talking about the musician who also casually sported a $1 million ring on her toe here.
But Rihanna isn't alone in this watches watches everywhere thing. Megan Thee Stallion once flexed watch rings on all of her fingers, while bespoke clock heels have been making rounds on social media.
These concepts — watch rings and footwear —aren't entirely new (the idea goes back some years now). But witnessing them alongside Rihanna's timepiece choker and anklet, unique watch styles are certainly a bubbling trend.
To be clear, the traditional way of wearing watches is still alive and well. Simply, the jewelry piece is sharing its face beyond the arm and then some.