If you've been looking for skate clothes that can handle a kickflip and then strut down a runway, get thee to Dover Street Market London for its launch of an exclusive LOUTRE collection. The pair are a good fit: LOUTRE's forward-thinking skatewear is very indicative of the indie direction that DSM has headed in the past few years and it's very, very good. 
LOUTRE's eleven-piece DSM-exclusive collection of knit pants, oversized hoodies, sweaters, and what looks like the coziest winter hat I've seen in all of my life is entirely made from upcycled or regenerated materials, a hallmark of the young brand.
LOUTRE was founded by photographer and surfer Pia Schiele who got into fashion out of her own desire to create the perfect, sustainable cotton drill pants. "I upcycle materials that are preexistent because there's enough material to dress the world for the next many years without making any new fabrics," she told Solo Skate mag in 2022.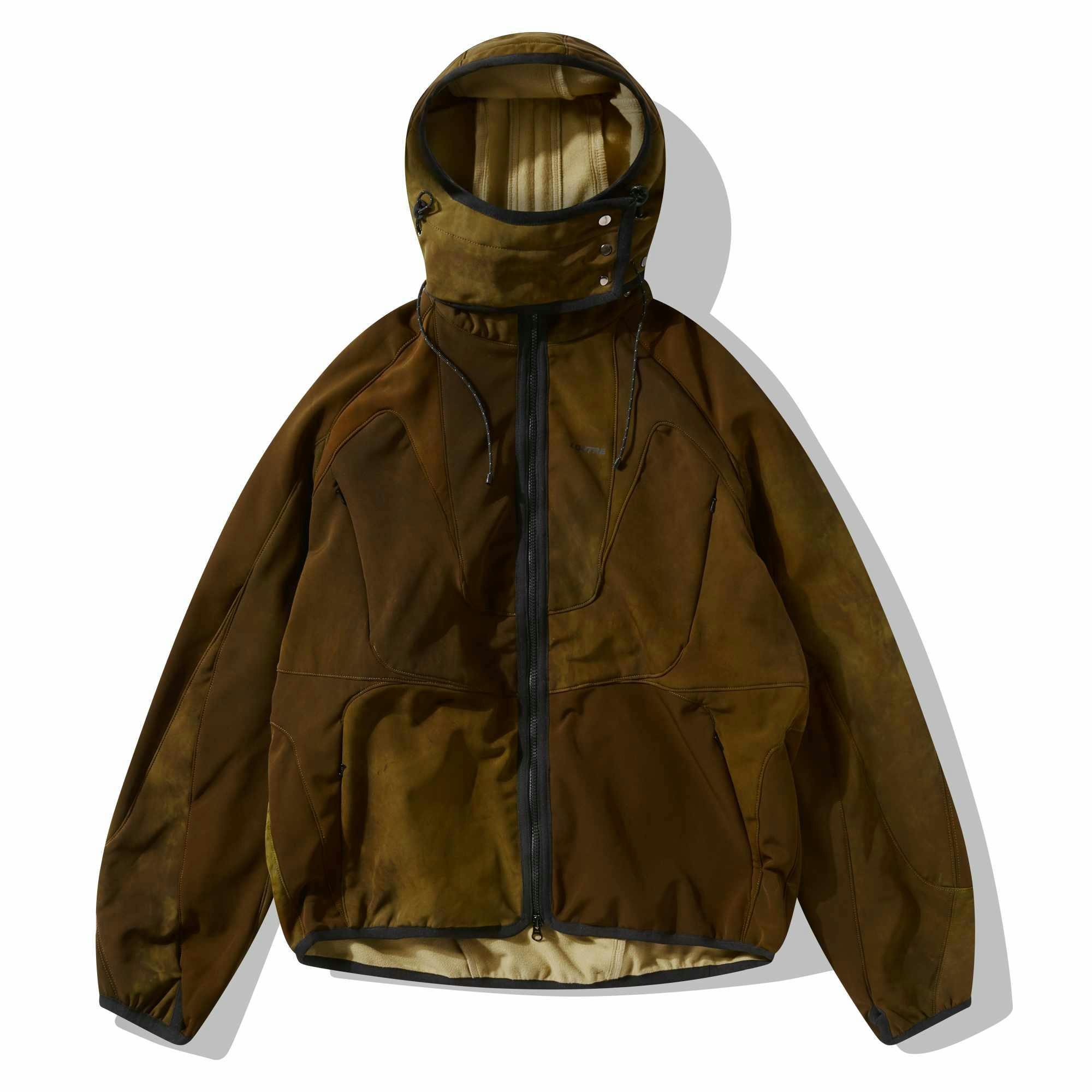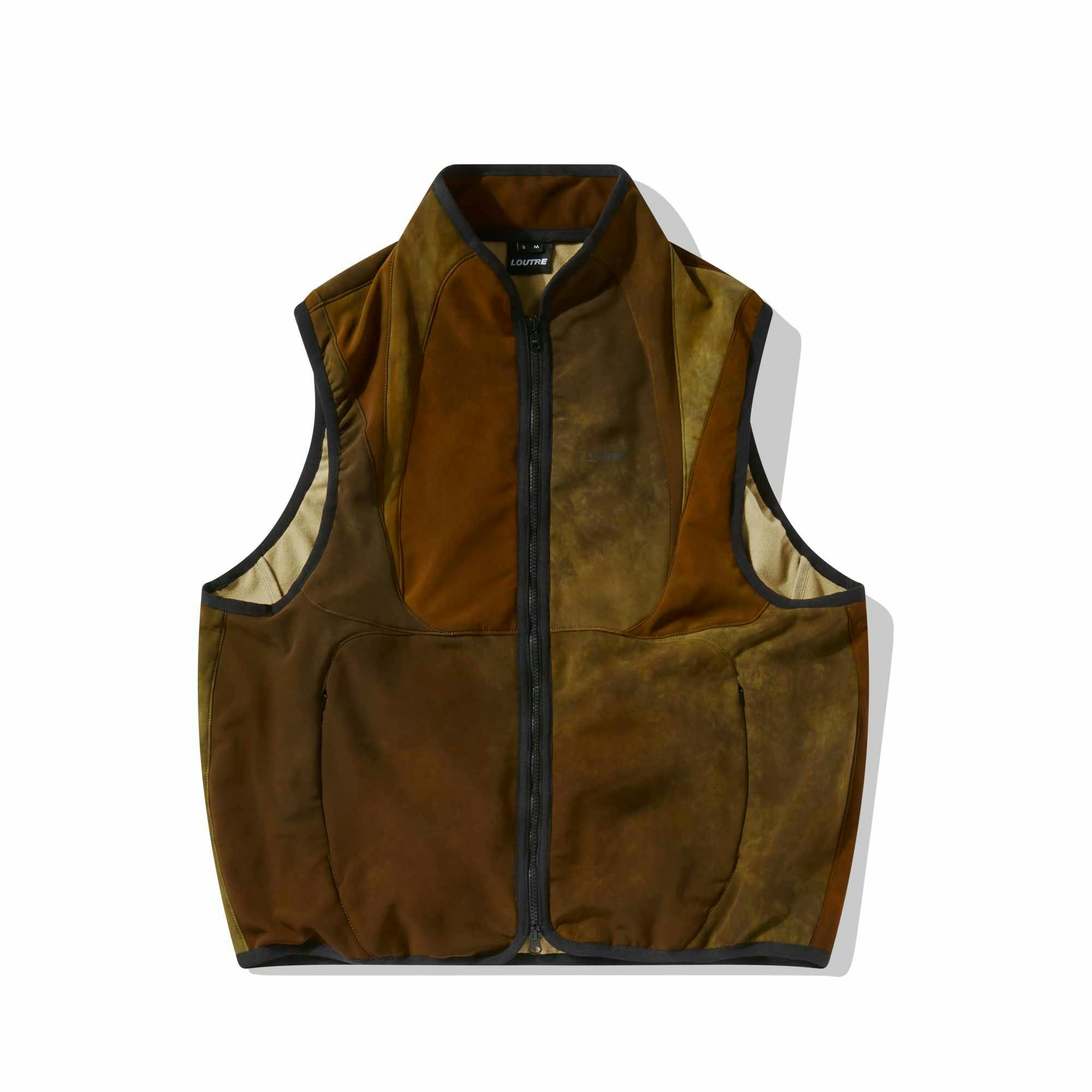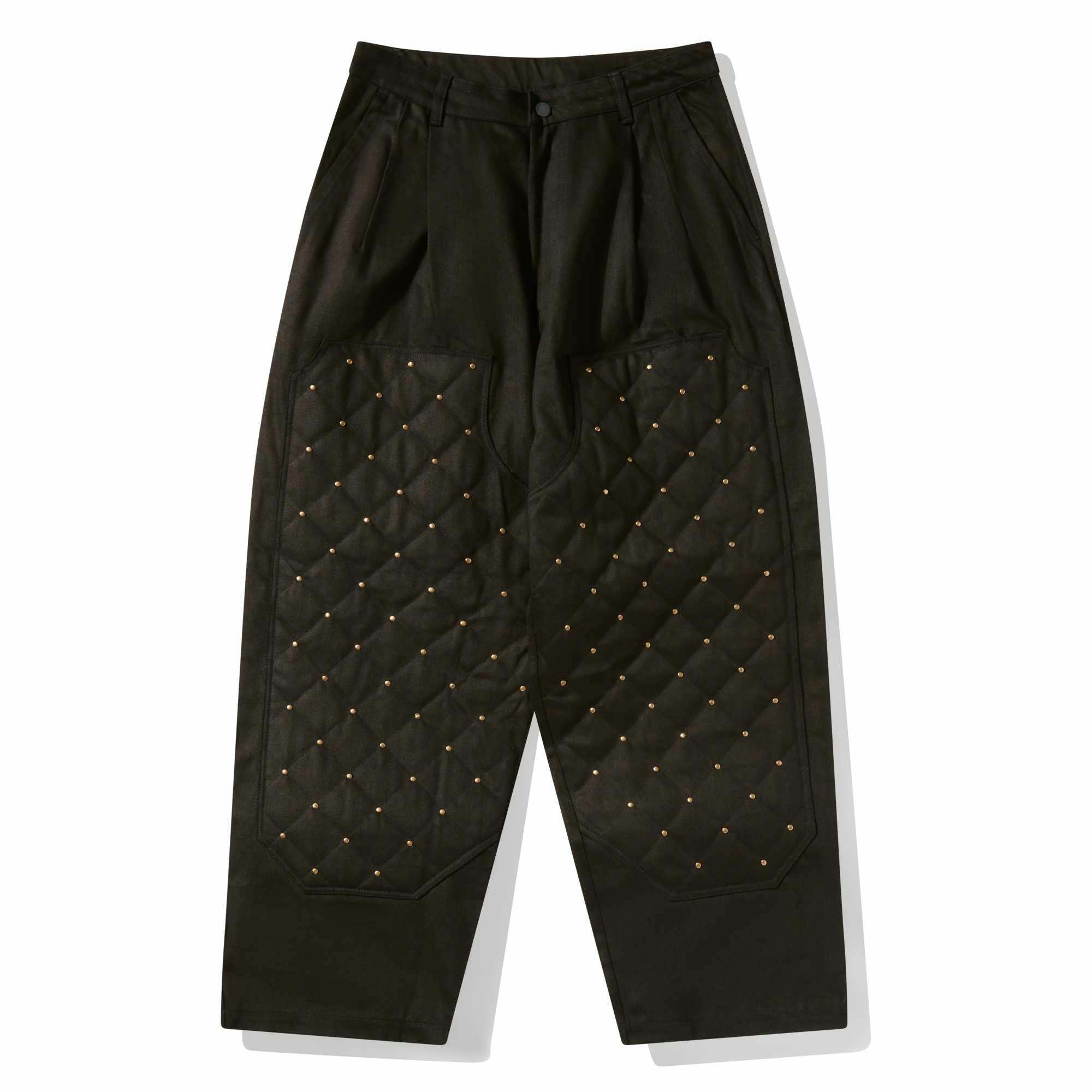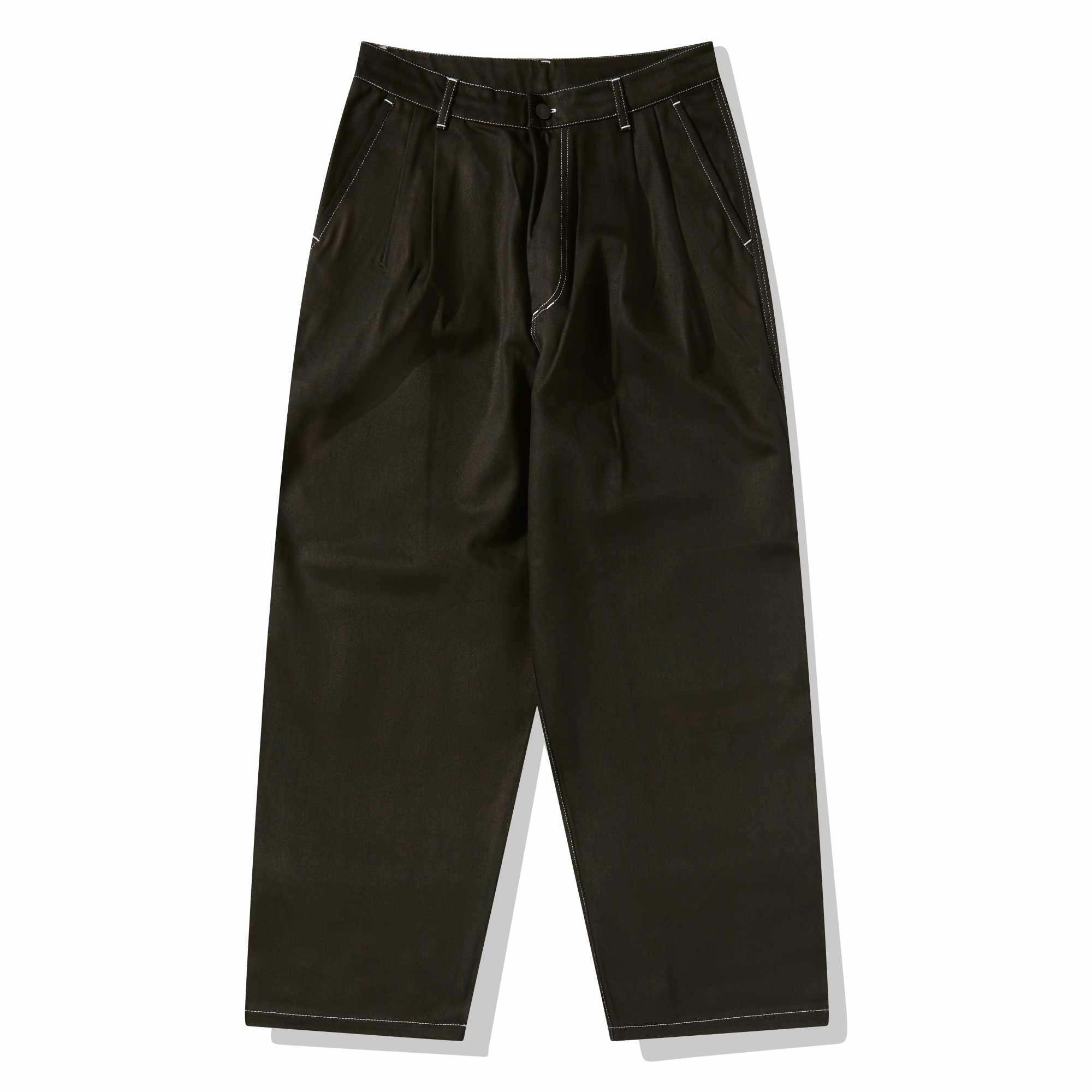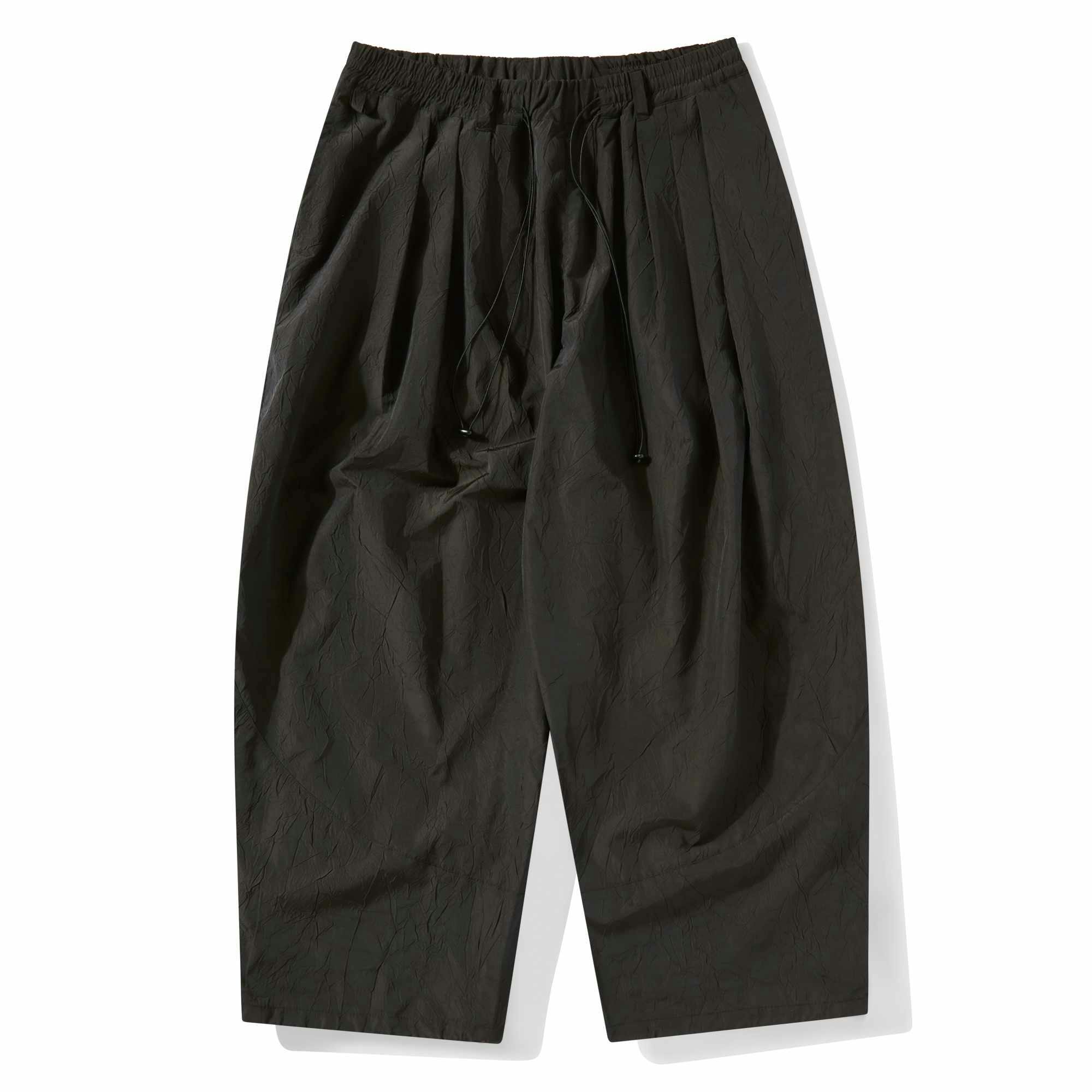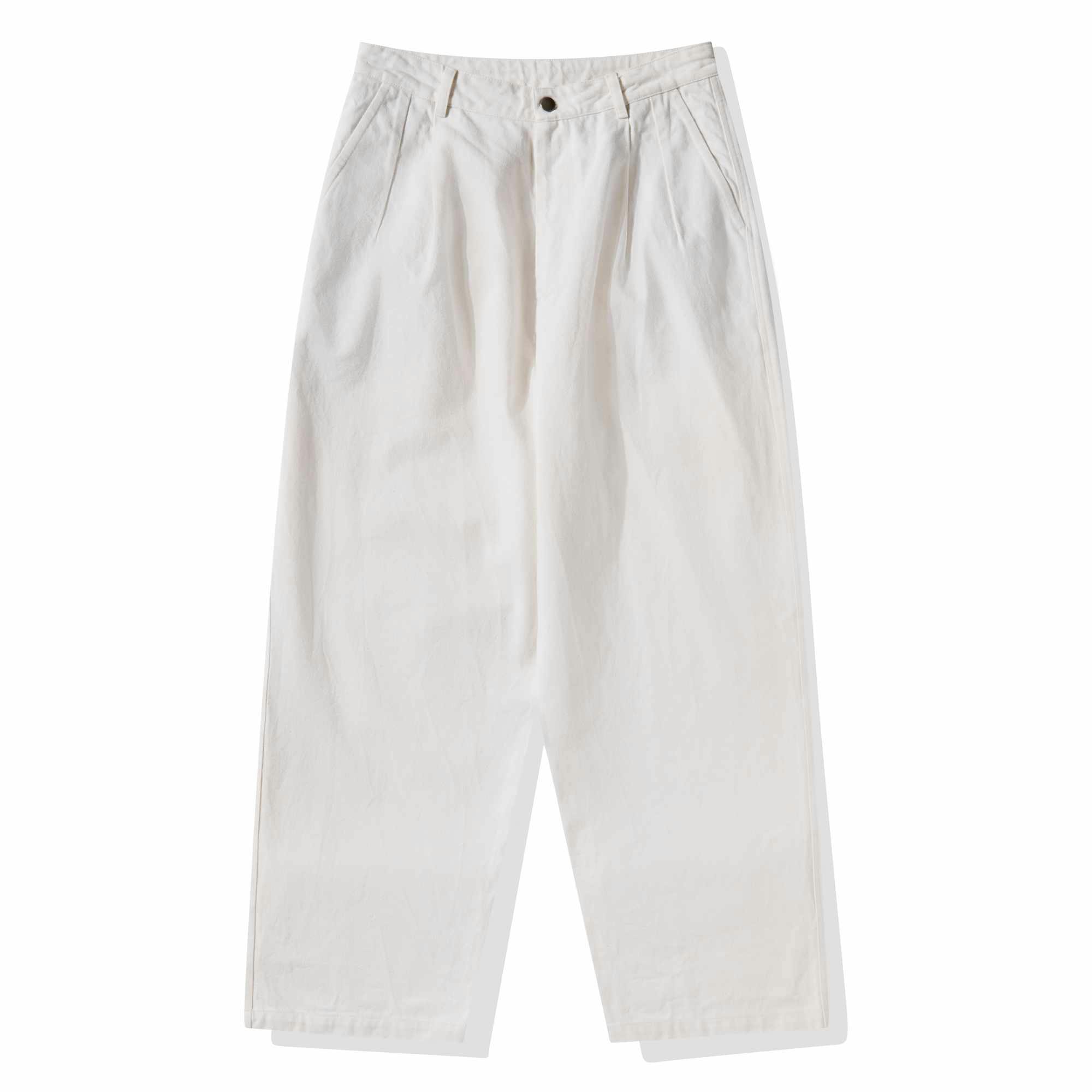 She doesn't want to stop there, either. Alongside her clothing brand, Schiele runs LOUTRE Lab, her research and development hub. She's creating fabrics using AI, innovating in the field of repurposed textiles, and even working on an app where she can 3D-scan someone to create the perfect-fitting clothes.
This she believes, is the inevitable future of shopping, where people will be able to use Face ID as a virtual fitting room, eliminating the need for brick and mortar stores once and for all. It sounds crazy, but so did using your computer camera to get fitted for glasses or having all of your credit cards stored in your Apple wallet once upon a time.
Maybe we won't have to order two pairs of the same jeans in different sizes, knowing we'll eventually have to return one or both of them once they show up on our doorstep. It's not a bad vision for the future of shopping. 
Schiele previously teamed up with skater Maité Steenhoudt for a Carhartt collab, in which they upcycled old Carhartt fabrics and jackets with Kevlar to make them more durable for skating.
For Atlantic Drift, a clothing brand that sells clothes, hats, and other nautical accessories for people who make hanging out on the water their entire personality, LOUTRE Lab created an exclusive jellyfish print using code, instead of photos and prints.
The end result was a bespoke print for Atlantic Drift that speaks to Schiele's inventive approach to designing real, raw clothes for real people.
Even if they're the kind of people who would prefer a Saturday morning fishing off of a pier instead of storming DSM for designer pants. 
If those releases were LOUTRE's toe-dip into more fashionable waters, the November DSM drop is a straight cannonball into the deep end and I'm very here for it. You don't have to be a skater to wear perfectly baggy trousers, right? Actually, you know what? I can't hear you under this LOUTRE hat.