It's safe to say it's officially "winter." With daylight savings now in full force, we've reached the wildly unpleasant seasonal phase that ushers in 4 p.m. sunsets and brisk weather that's far from pleasant (for most). But with colder temperatures comes the opportunity for layers, and with more layers comes better dressing. 
Take Madewell Men's Winter 2023 lookbook styled by Aaron Levine, the menswear mogul who earned his respected position by menswear-ifying household names like Club Monaco and Abercrombie, revamping them respectively as legitimately stylish stores in your local neighborhood mall.
Now Levine's lending his touch to Madewell's latest Winter lookbook, where socks worn with Birkenstocks are color-coordinated to beanies, and smartly tailored blazers are styled over loose denim button-ups then paired with light-washed jeans for a sophisticated take on a classic double-denim look. 
"We thought about tension when building this line," Levine told Highsnobiety. "Styling the pieces in a way that's not too on the nose. If a piece was dressy, we wanted to balance it with another piece that was more casual."
This latest lookbook is indicative of Madewell's push to secure its position as a major player in the affordable menswear sphere, following in the footsteps of sibling J. Crew Men's, which has undergone a massive relevance revival under the direction of Noah founder Brendon Babenzien.
In a short span, Madewell said goodbye to being just another mall brand, projecting itself into the consciousness of the fashion-conscious instead; a move that's proving successful thanks to  seasoned designers like Levine and more recently Luke Linder, who assumed position as the brand's new head of men's design. 
The Winter 2023 collection, which launches at Madewell's website and stores on November 14, was designed with intention, as Levine explains. "We had an image and vision in our minds as to what we wanted this to look like and it sort of organically fell into place."
For the designer, it's all about pretty meets gritty, pairing something nice with something beat up and loved.
"We're making clothes that we want to be worn easily, that you don't have to think too hard about," Levine said. "We want to paint an easy picture that resonates with the people who are into us and hopefully attract new folks who didn't know they were into us until now."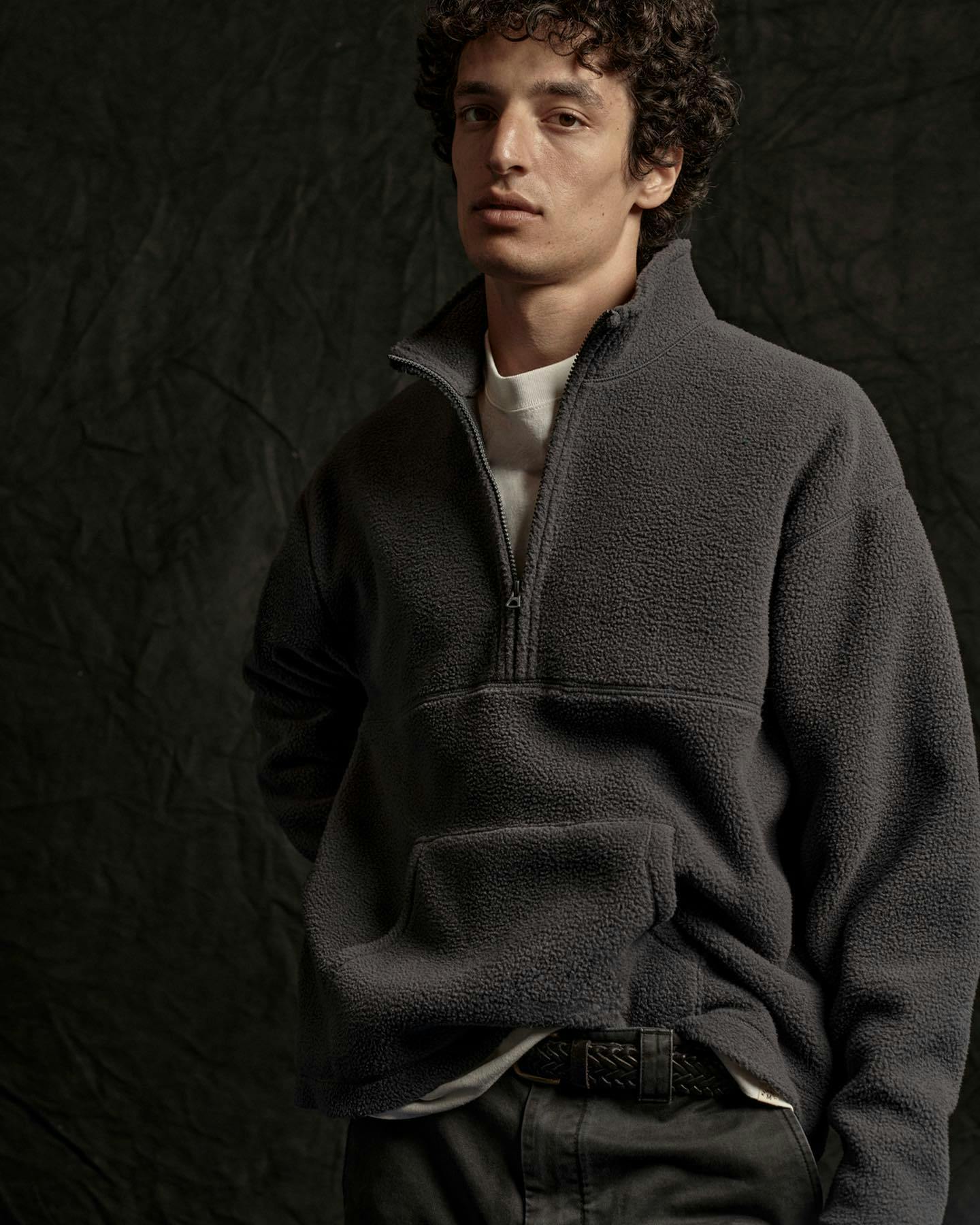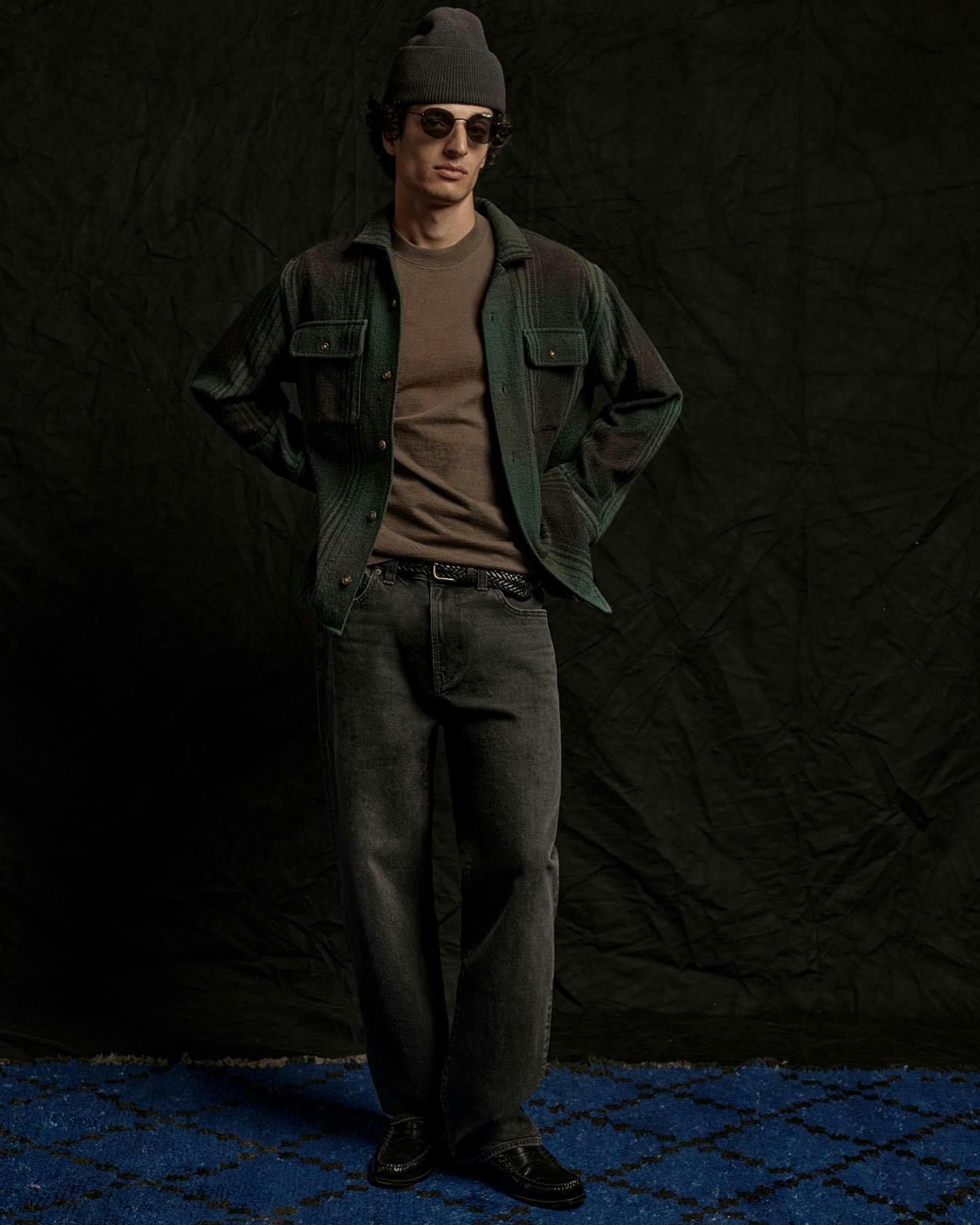 Some looks teeter towards conservative — a sweatshirt styled on top of washed-out jeans and Chuck Taylors — compared to more adventurous looks like the highly-debated sock and sandal combination. Levine turns a fashion faux-pas into an intentional styling choice that elevates the Birkenstock's Arizona. 
If this season's lookbook is proof of anything, it's that Madewell Men's has officially entered the menswear chat. Under the guise of Levine and his fellow menswear comrades, Madewell has turned the page on a new chapter, trading its mall-brand status for a secure spot in the highly competitive menswear league.