Pharrell's Humanrace and adidas are back with more monochromatic Sambas.
Following a teaser during Paris Fashion Week (more like Pharrell Week), Humanrace and adidas return with three fresh Samba colorways, or "Tones" as they're calling them: terracotta, charcoal, and white.
After early looks hit the internet, Pharrell phinally and phormally debuted his colorful take on adidas' beloved silhouette, revealing the Humanrace Samba Colors series in nine tonal schemes.
Six Humanrace Samba colorways saw a release back in April, with the partnership saving the remaining colorways for later this year. Now, after a preview of the new schemes over sips of coffee, Pharrell and adidas deliver on their promise with the release of the new tonal gems.
The latest Humanrace Sambas are much more tonal than the Fall/Winter '22 Sambas and more muted than Sambas launched in April of this year, which included a rainbow wheel of Humanrace Sambas shoes rendered in vibrant hues ranging from lilac to bright yellow.
And by no means are we complaining — Sambas by Pharrell Williams is a good thing, period.
Like this year's initial serving, Humanrace's adidas Samba "Tones" boasts that top-notch leather build — shoelaces included — derived from renowned international tannery ECCO.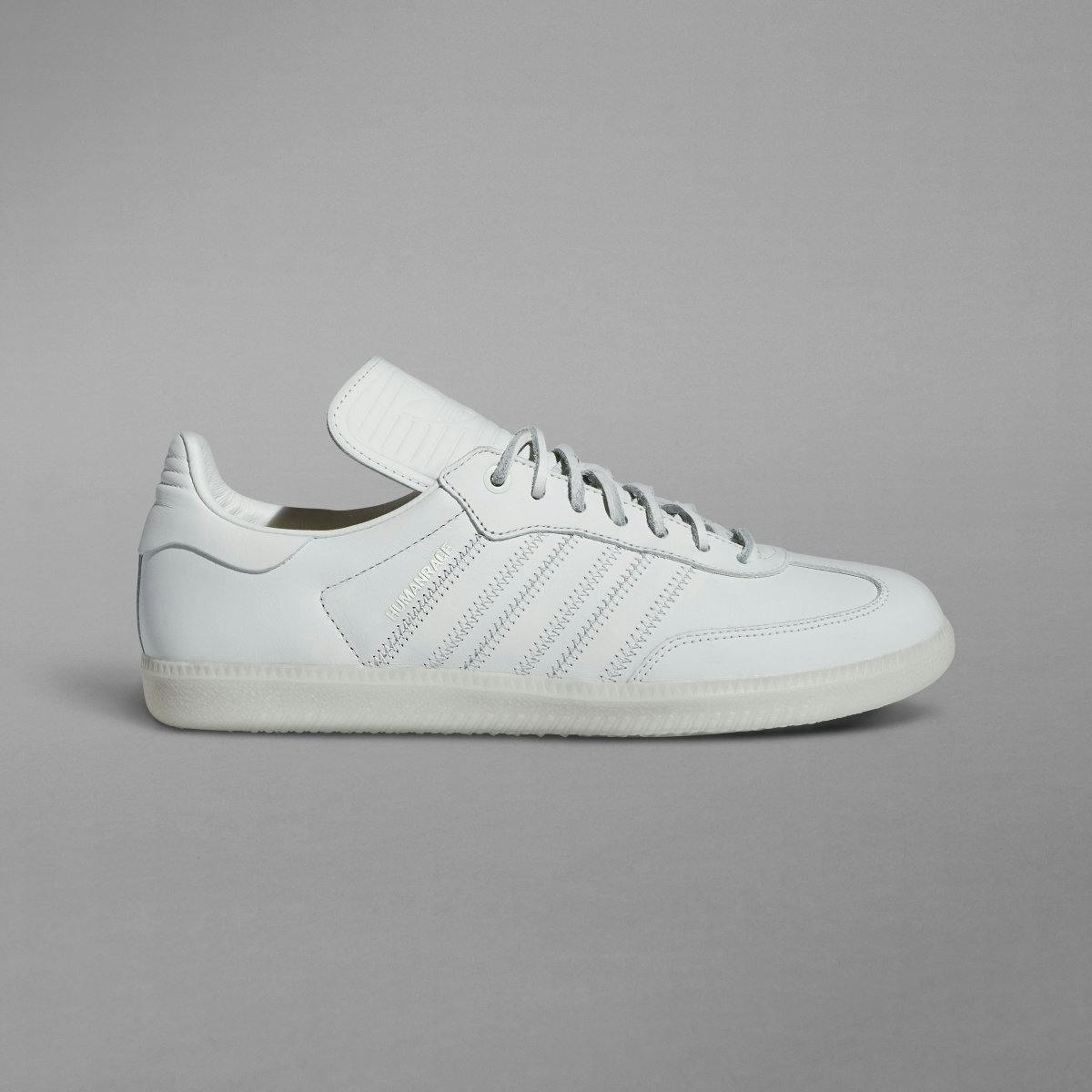 For the fans looking to complete their Humanrace Samba rainbow, Humanrace's adidas Samba "Tones" collection is slated to drop on August 12 for $200 each. Regarding where to cop, fans can expect them to land on adidas Confirmed app, Humanrace's website, and select stockists.