New Balance's 90/60 sneaker is a masterpiece of hybrid dad shoe design, seamlessly fusing elements of New Balance's 990 and 860 shoes into an elegantly chunky silhouette both versatile and statement-y.
The original 90/60 colorways are solid enough as-is, all retro paneling and clean colors. But boy, do New Balance's 90/60 sneakers look even better all washed out.
Offered in washed blue, brown, and gray iterations, New Balance's lightly distressed 90/60 sneaker pack is pretty excellent. Truly, a different definition of washed!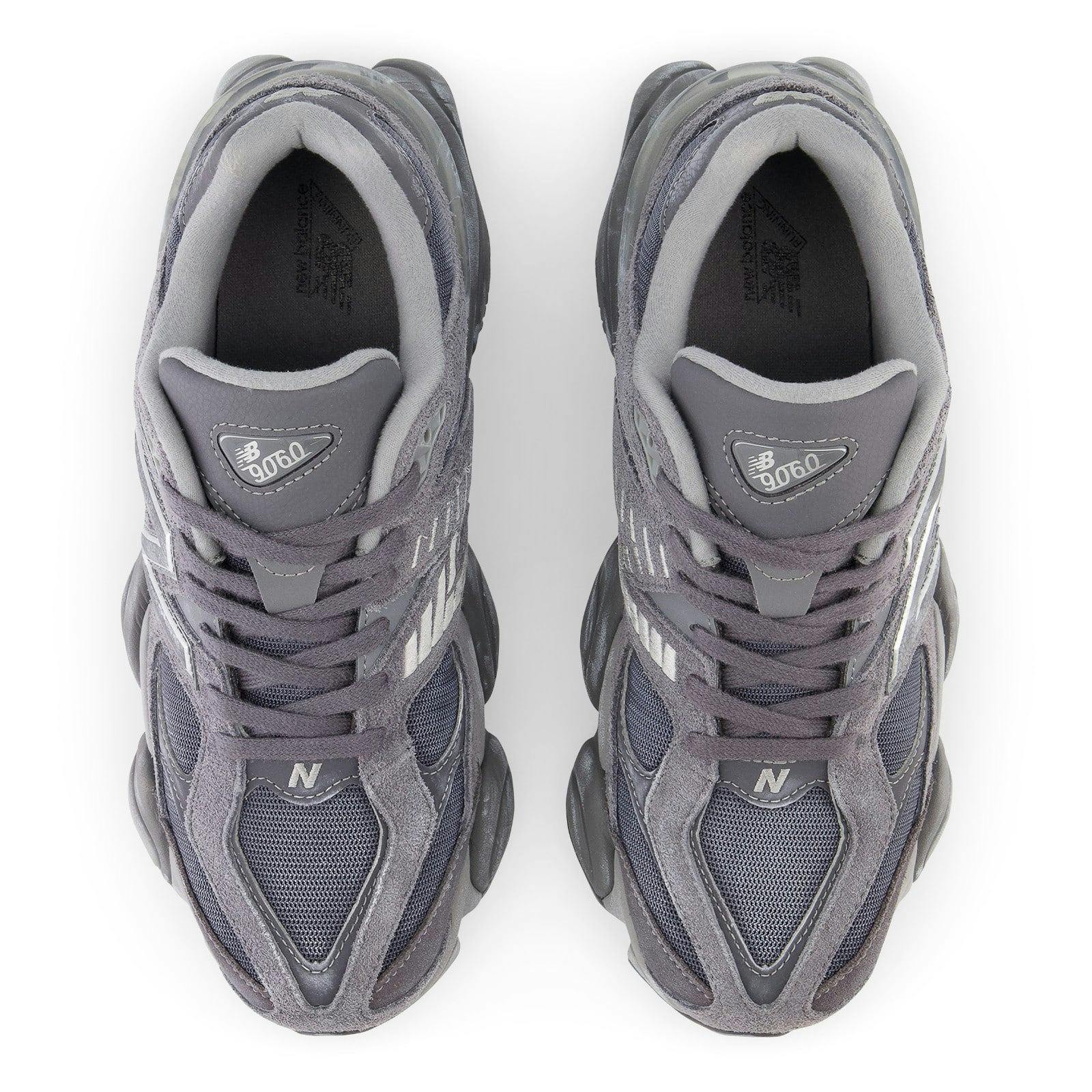 All of the shoes' uppers are lightly faded, their suede uppers unevenly lightened as if long-worn and left out in the sun. It adds flavor to the shoe, lending additional depth to the 90/60's existing ridges and valleys.
You can see some especially tasty splotchiness on the soles, even underneath. This kind of lived-in look is a great effect for a beefy shoe — remember how good Balenciaga's Triple S shoe looked when it was given the same pre-faded treatment?
Currently only available on New Balance's Japanese web store, the washed 90/60 sneaker collection retails for around $150, a similar MSRP to its conventional forebears.
It's nice that the 90/60 is finally receiving the thoughtful treatment it deserves. The heavyweight New Balance silhouette doesn't get a lot of high profile collaborations these days, with fairly few exceptions, so it's earned the opportunity to step into the spotlight with a fresh look.
That lack of newness doesn't change the fact that the 90/60 shoe is remarkably popular, selling out consistently enough to demand consistent restocks on New Balance's site and a staple in the wardrobe of sneaker-curious folks 'round the globe.
Just goes to show, all it takes to improve already excellent New Balance sneakers is a textural or technical upgrade.