A hundred years ago, runways were silent. In the '80s and '90s, designers wanted the song of the season to soundtrack their collections. Enter the common era of precision-driven soundtracks, sound stylists, and the fashion show as a multi-sensory event. Leading the vanguard of designers collaborating with sound artists to create a narrative on the runway is Peter Do.
The theme of Vietnamese-American designer Peter Do's SS23 collection was "TIME." Wearing Do's signature tailoring, models walked through crowds gathered last September on the 59th floor of the Liberty Building, in New York City, saturated by a sound sculpture that kept pace with the models' brisk movements. Not so much music, the distinctive pulse was more like restless atoms in an active exchange with negative space.
In the final moments of the show, a guitar solo entered to synchronize with the tempo. Alongside the garments on parade, this soundscape by the anonymous BIPOC collective SHLVES added poignant structure to the show's overall narrative, which was, undeniably, the inexorable forward march of time.
"[Do] has a very poetic sensibility," says Gayle Dizon, founder of Dizon INC, the creative production studio behind numerous fashion shows, including Do's. "He's a literature nut and a music nut… sounds communicate to Peter. And it's very personal, which is why none of [his] soundtracks are the same." 
In fact, music set the tone for the SS23 collection long before the show even opened. Do's invitations, which went out in cookie tins or "memory boxes" — a nod to the Asian practice of repurposing such containers for storage — included a curated old-school mix CD featuring various SM Entertainment artists that also happened to be the sounds of Do's upbringing. 
Over the years, and alongside the evolution of the fashion industry, a collection's runway debut has increasingly become a full sensory experience. Once upon a time, however, the only thing on display at a show were the garments draped on the bodies of models. It was in 1901 that this began to change. English designer Lady Duff Gordon is said to be the first to introduce music — among other theatrics — to the runway, and helped birth what is now the "catwalk show."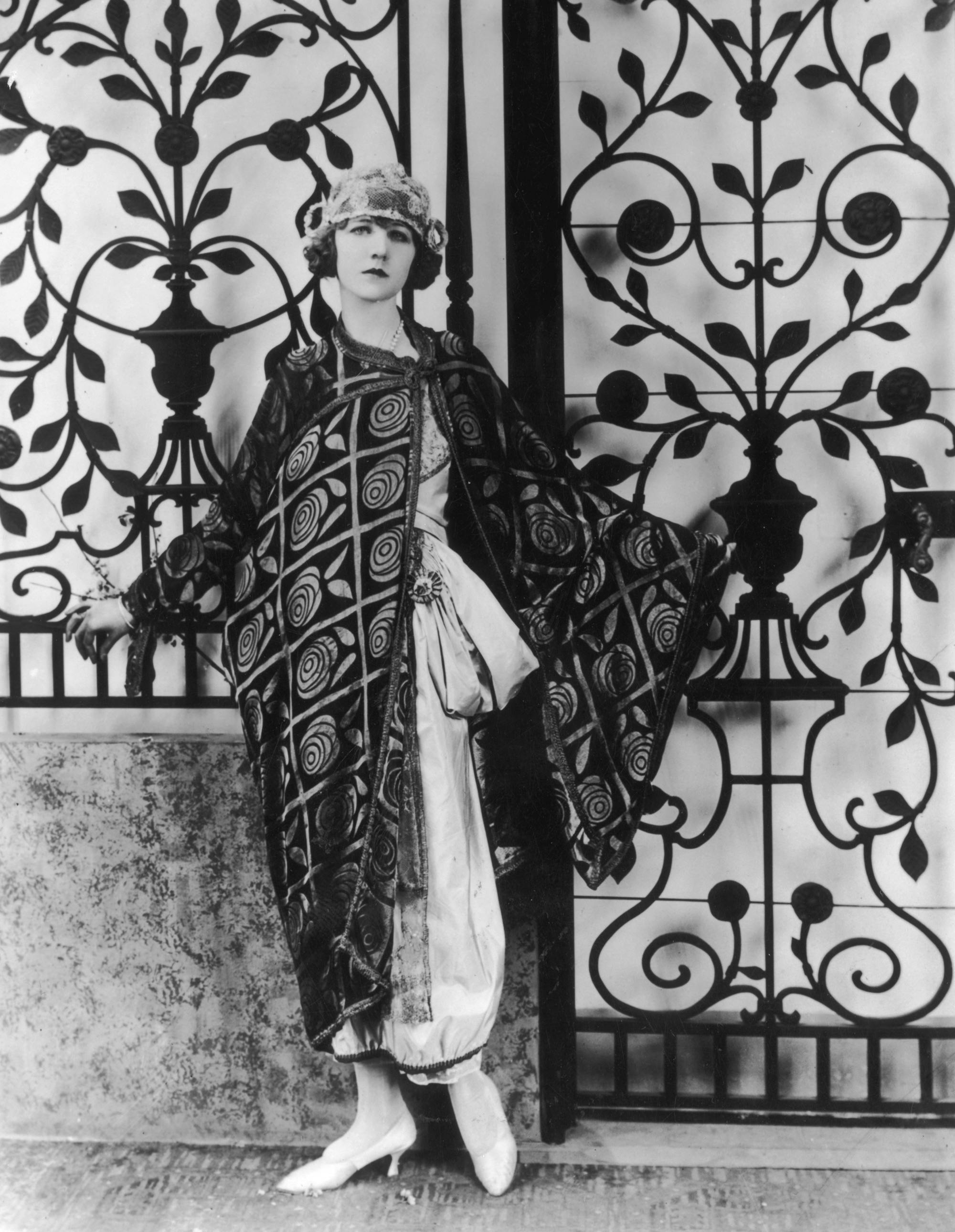 Take a look at runways from the '50s and '60s and see that music is still primarily used as an ambient backdrop rather than an integrated element of the spectacle. It wasn't until later that music took a greater role, as in Missoni's '67 swimming pool show, where models danced with the inflatable furniture of Vietnamese designer Quasar Khanh. By the 70s, shows had gotten bigger, and music ever more prominent. Notably, the Battle of Versailles, where five American and French designers were pitted against one another to raise funds for the palace's restoration. While the French opted for an orchestra and classical music, the Americans triumphed with disco and lavish performances. 
In the '80s, house music all but dominated the scene — "fashion show music," it was called, says Javier Peral, music director and producer specializing in art and fashion (causing designers to quickly grow allergic to it). It was exchanged for faster beats in the early '90s, thanks to the popularity of "trip-hop, drum & bass, and New York's Brooklyn rock scene," says Peral.
Then, in the late '90s or early 2000s, something really important happened: designers started showing collections to contemporary hits, and their choices quickly came to signal to the world how close they were to embodying the zeitgeist. For example, Marc Jacobs looped The Verve's Bittersweet Symphony — one of the many resounding one-hit wonders of the '90s — for the entirety of his Spring '98 show. Suddenly, brands became fixated on discovering the "song of the season." Everyone wanted the coveted "we played it first!" designation, says Peral, which came with attention of the Vogues and WWDs of the fashion media elite.
Enter the common era of sound styling on the runway. No longer thirsting for the song of the season to pair with just any collection on display, designers have become acutely attuned to the power of a rhythmic shift, downbeat, or key change to inform an audience's reception of their work. These days, a soundtrack must dance in perfect unison with a designer's vision. 
Traditionally, fashion shows have followed clear divisions: daywear leads into evening-wear, and casual segues into formal. This has meant that sonic choreography accompanied these shifts with blackouts, pauses, or crossfades, effectively introducing a new scene with a new song. Today, fashion shows come with precision-driven soundtracks. Sound designers like Peral must "literally orchestrate the soundtrack to the second" in order to achieve maximum impact. "The fashion show is a very ephemeral event," he says. "It takes months and months of preparation and design and is resolved in a few minutes. Most of the audience rushes to watch another one in the next hour, so every element in the show should make a big impact, and music helps, in most of them, to deliver a very big emotional punch." 
For example, continues Peral: "Claudia Li Fall 2022 wanted to close her show with seven monochromatic red looks set to Ryuichi Sakamoto's Journey, which I edited on-site after running rehearsal to make sure it started precisely in one particular look." 
Since its inception, sound styling has taken many forms, inclusive of all genres. Figures like Michel Gaubert, Sebastien Perrin, and Frédéric Sanchez are industry mainstays with portfolios including Chanel, Maison Margiela, Valentino, and many others. And certain creative leads at brands set the tone for their shows, like JW Anderson's tenure at Loewe, whose preference was for ambient music. "He has been doing this for a decade, and I feel it started a trend in which music complements clothes that offer big ideas and thoughtful designs," notes Peral. "But it doesn't necessarily overpower the audience, just brings a sense of elation and elevation."
And there are those whose shows privilege music, full stop. Take Pharrell Williams' Louis Vuitton debut, which was essentially a full-blown concert (whether it was a poignant and sentimental celebration or an OTT performance that overshadowed the garments remains highly debated). It was not, however, without precedent. Telfar's RTW 2018 show, the brand's commercial debut, was presented as a musical performance, first and foremost. 
Whatever direction they choose to go, designers are drawn to distinctiveness and the runway's expansive possibilities, be it to foster a sense of community that transcends the clothing (which aligns well with a shift toward "cultural brands") or orchestrate a mood that's yet to be exploited. For Dion Lee's SS19 collection, the designer collaborated with underground-rooted and Berghain-regular DJ Aurora Halal to soundtrack the show. Likewise, for his PSS22 show, Do chose an electrifying and slightly haunting metropolitan soundscape created by DJ Asian Dan and WENNMEW, an artist accessible only via SoundCloud. 
Peral envisions artists and musicians collaborating with designers more and more in the future, making those such as Do the embodiment of the runway's new sonic age. "Music is such a present element and such an easy way to manipulate your audience," says Dizon. "You're trying to drive the viewers' emotion and how they're interpreting what they're seeing…I always direct all of our music supervisors to build a story and have it unfold. That doesn't mean that it has to start slow, but make sure that there are peaks and valleys to what you're listening to."