Before it released Toy Story (1996) or won an incredible 18 Academy Awards, Pixar had a lesser-known history involving Star Wars creator George Lucas, Steve Jobs, animated lamps, and a powerful computer.
Our collaboration with the animation studio honors these beginnings and celebrates its legacy as a pioneer of CGI and animation.
The 9-piece capsule collection releases on November 3 exclusively from the Highsnobiety Shop and iOS App. It looks back at the history behind some of Pixar's most famous iconography alongside imagery of the product it was named after, the Pixar Image Computer.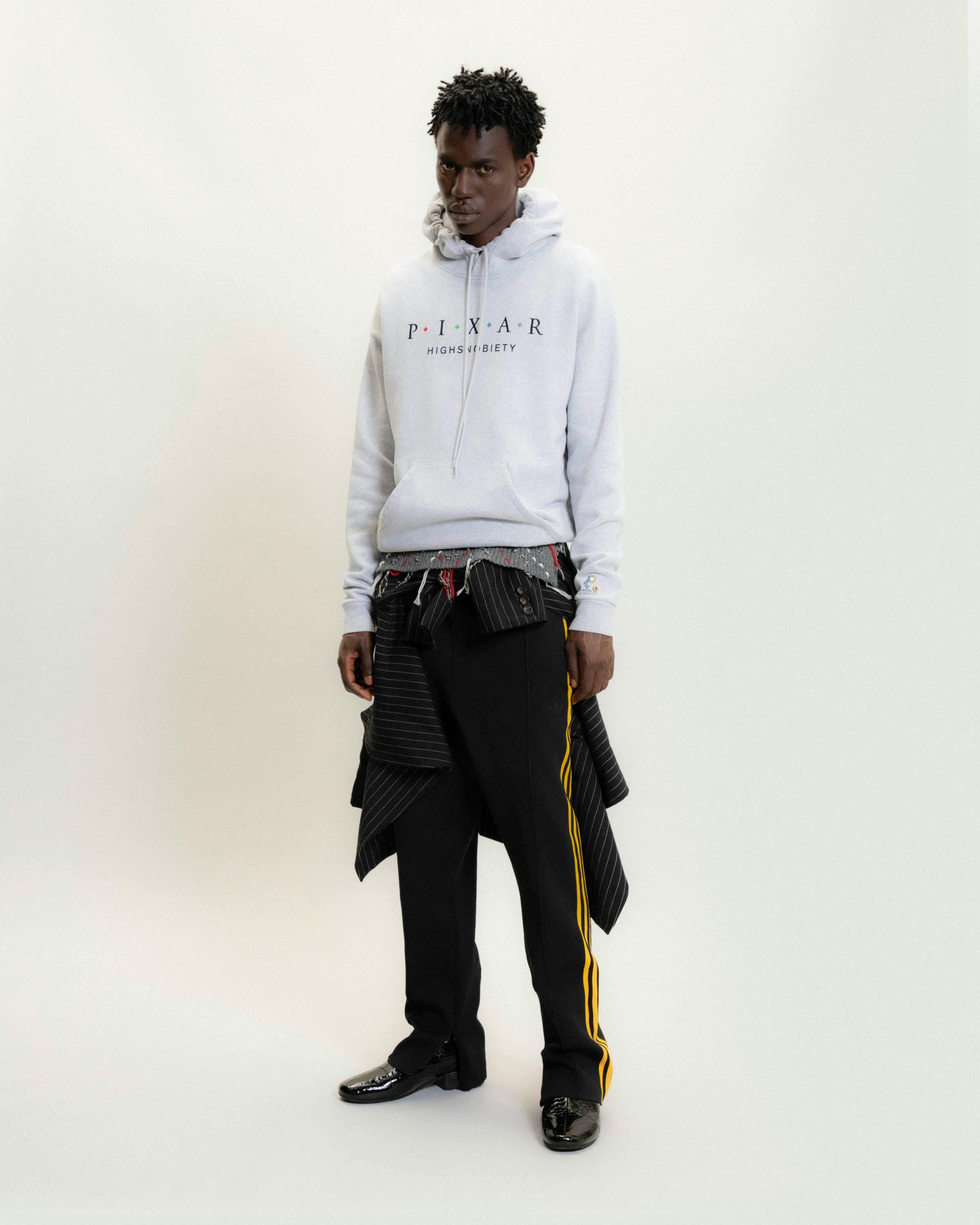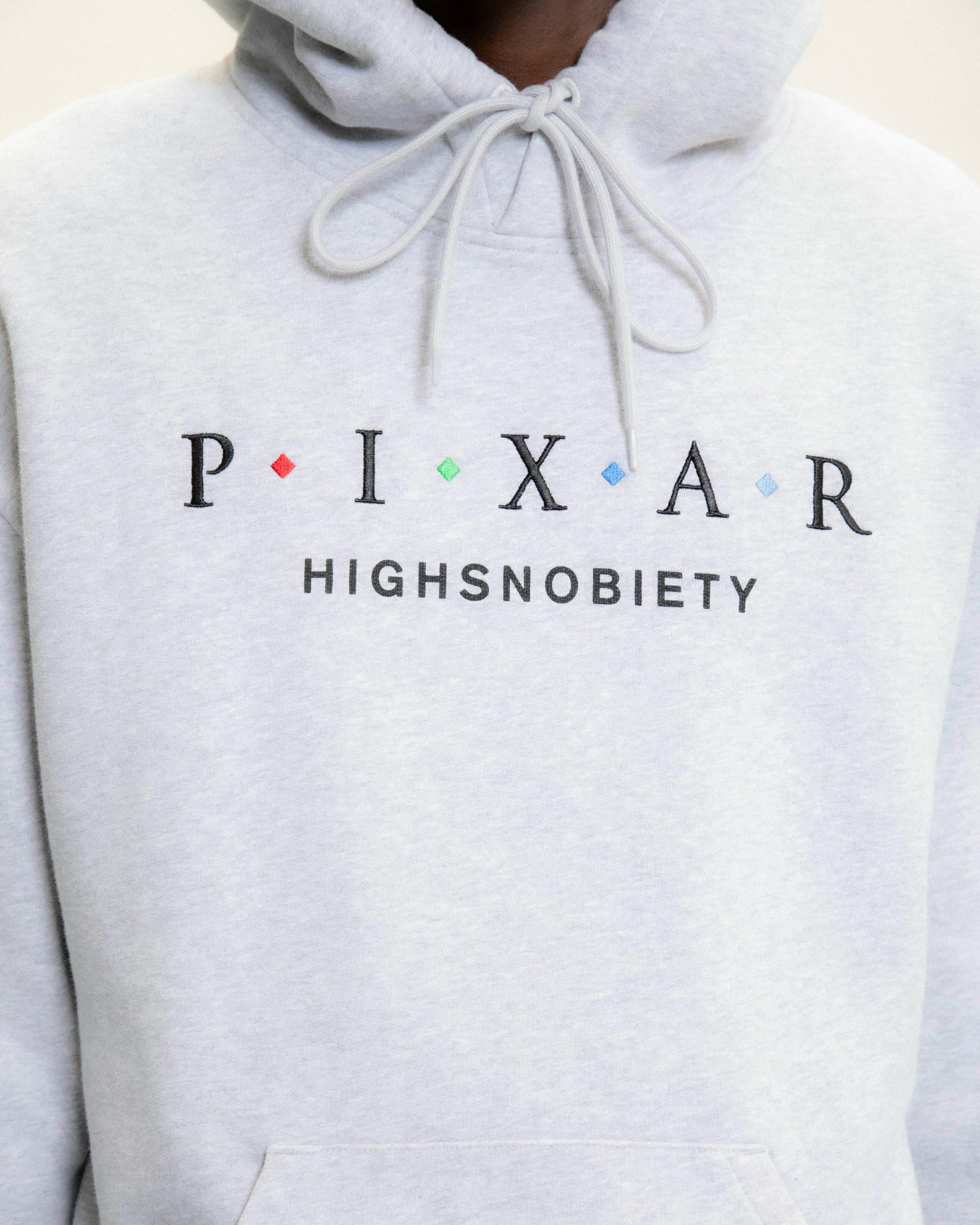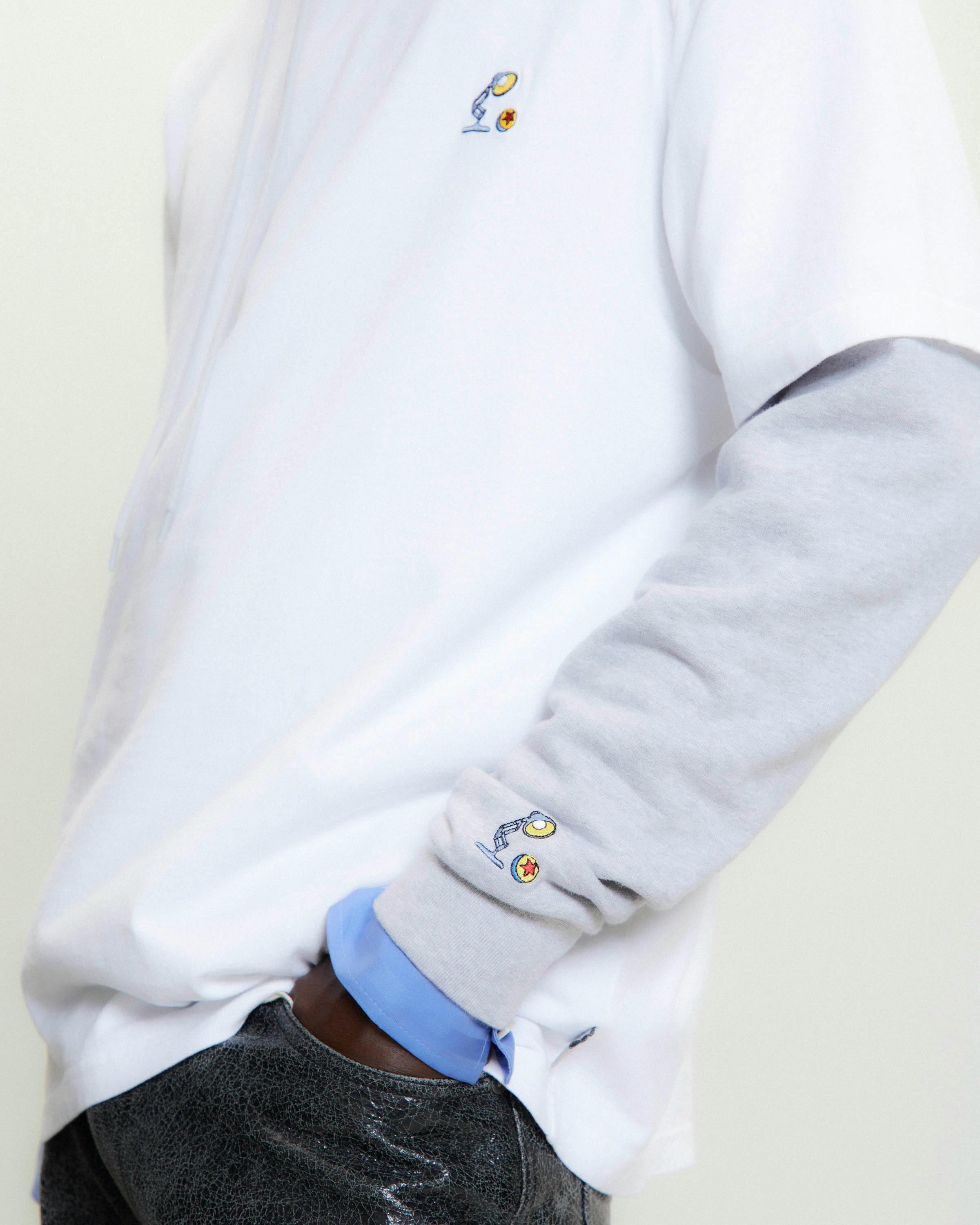 Featured on a T-shirt is a picture of the imaging computer from 1986, printed along with its metadata — a common theme across the collection.
So advanced that it was used in medicine and geophysics, the computer was created by the Computer Division in George Lucas' Lucasfilm company. However, when a spin-off company was founded by the team behind the Pixar Image Computer, it got backing from Steve Jobs and named itself Pixar, creating the company we know today.
Telling Pixar's story from that point in the '80s, when it was mainly focused on hardware, all the way to today, the rest of the collection includes some more familiar parts of its history.
Most prominent is the Pixar lamp, which can be found on everything from a varsity jacket to a keyring. The iconic lamp that bounces across the screen at the start of every Pixar film was originally part of a short film created by the award-winning animator John Lasseter.
Titled Luxo Jr., it was the first CGI-animated short film to be shortlisted for an Academy Award and included the lamp kicking a yellow ball — scenes that are printed on a hoodie in the collection.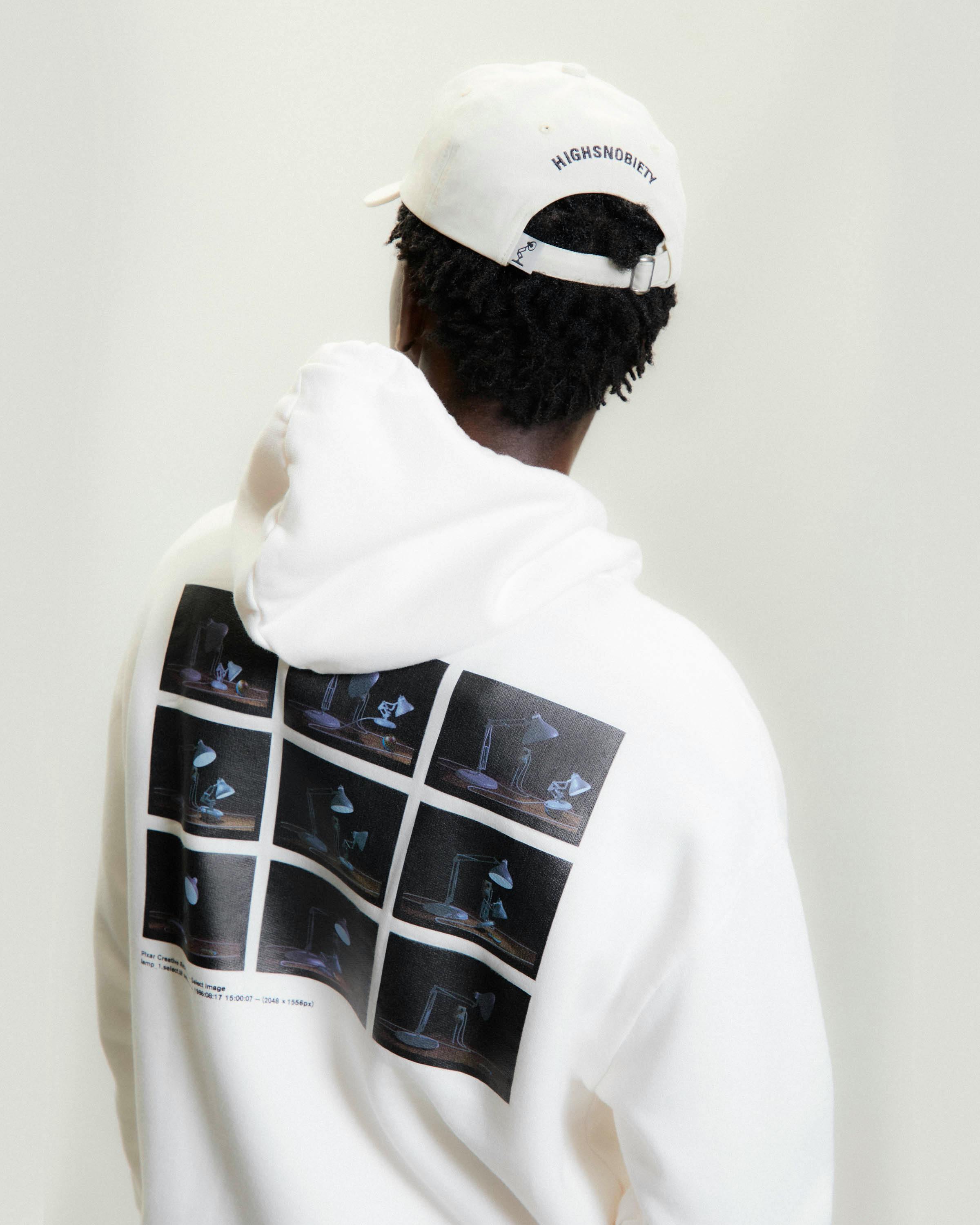 Since then, the Pixar Ball has also become an important part of the company. It continues to be featured in its movies, one of many hidden Easter eggs to look out for in Pixar films, and in this collaboration.
Along with the Pixar ball, another famous Pixar easter egg can be found in the release date: the limited-edition Pixar x Highsnobiety collection will be available to shop from November 3 (or 11.3.) as a nod to the number 113 which is featured in almost every Pixar film. The reason why? A113 is the number of the animation classroom at the California Institute of the Arts which many of its alumni members attended.