The only way to improve upon Levi's classic denim jackets and jeans is to give 'em the ol' Stüssy once-over. Stüssy knows that a little goes a long way, adding understated flair or tasteful graphic appeal to Levi's jeans only as need be, though the latest Stüssy x Levi's collection is extremely graphic and… oddly familiar.
Stüssy's new Levi's collection comprises garment-dyed trucker jackets and 501 jeans treated to achieve washed-out beige, brown, and pink tones that look deliciously lived-in. The denim is all washed enough to achieve some level of fading without entirely removing the desaturated colors.
All nice enough but… wait a second… look a little bit closer and… is that the "Cool S" that we all drew in middle school??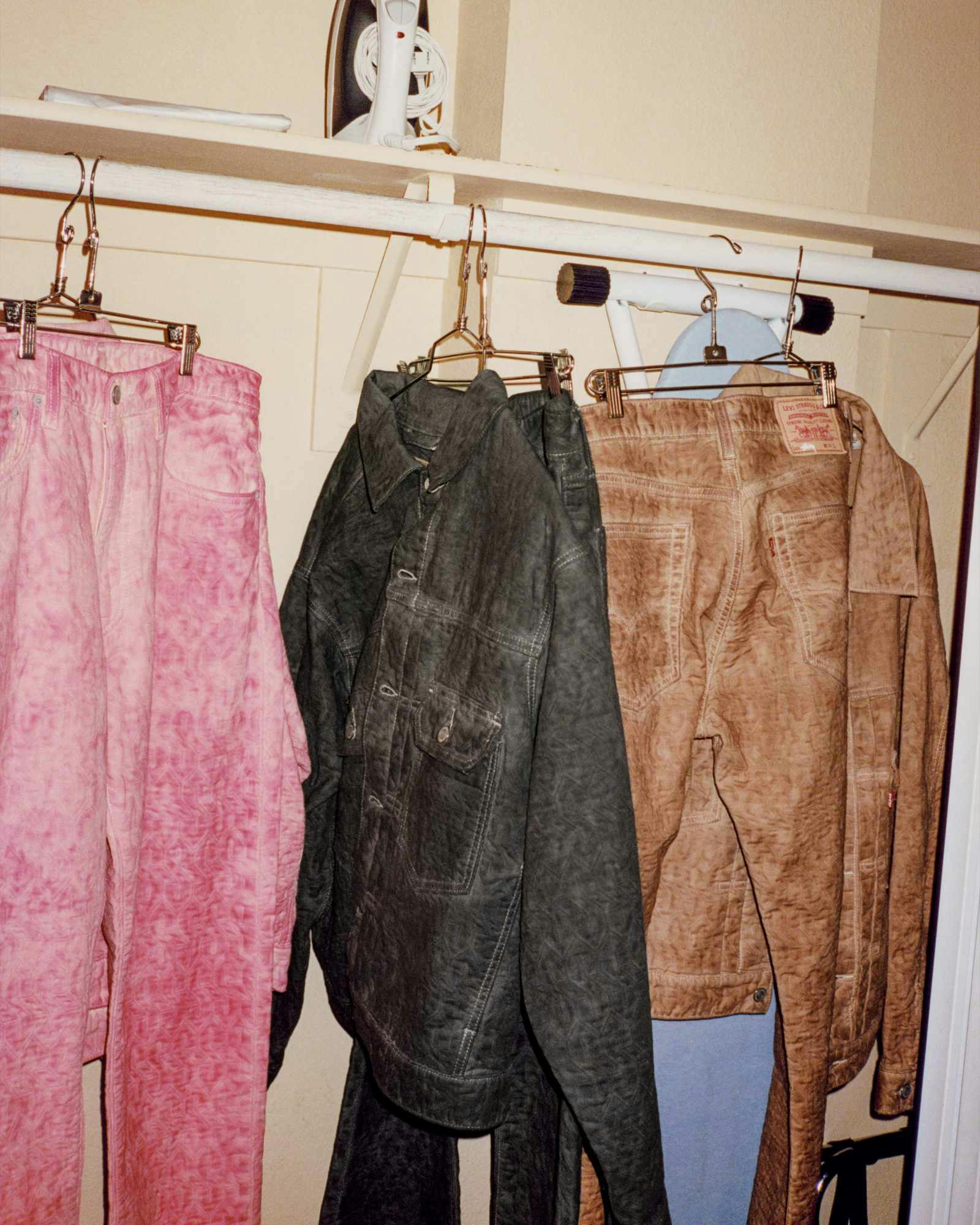 Yes, Stüssy's is bringing back the weird S thing that everyone innately learned to doodle in their spare time, commonly referred to as the "Cool S." Funnily enough, some people used to call this the "Stüssy S," if I remember correctly, innately assuming that the Californian streetwear brand originally devised the sharp, shapely letter.
Not so, or at least I don't think so, but that only makes Stüssy's decision to go full Cool S all the more appropriate. And that the letter is patterned across heavily washed-out denim allows it to blend into the background, rather than Singularly informing the converSation, like theSe capital letterS do here.
This is all to say that the "Cool S" jacquard gives the new Stüssy x Levi's capsule an additional air of textural appeal, its debossed surface reading as innately appealing even from a distance.
That way, Stüssy x Levi's-wearers will now have two things to talk about at parties: your jeans' appealing wash and the funky pattern that permeates them.
Dropping November 10 via Stüssy's website, Levi's web store, and the usual physical outposts — Stüssy flagship stores, Dover Street Market, top-tier Levi's retail shops — the new Stüssy Levi's only further the brand's ongoing dye discussion.
Except that, unlike Stüssy's previous dye experiments, these jeans are made all the more better by an old friend. Welcome back, Cool S. You're still cool.