It's a golden age for Birkenstock sandals. Between all of its highly wearable remixes of classic summer shoes and the many luxury imitations aping the inimitable Boston clog, Birkenstock has solidified itself as the comfy footwear brand to beat.
Birkenstock's been on a real hot streak with new shoes and new styles of old shoes, which continues en force with the introduction of the Lutry clog, a handsome new mule that deserves to be named after a gorgeous, UNESCO-certified Swiss village.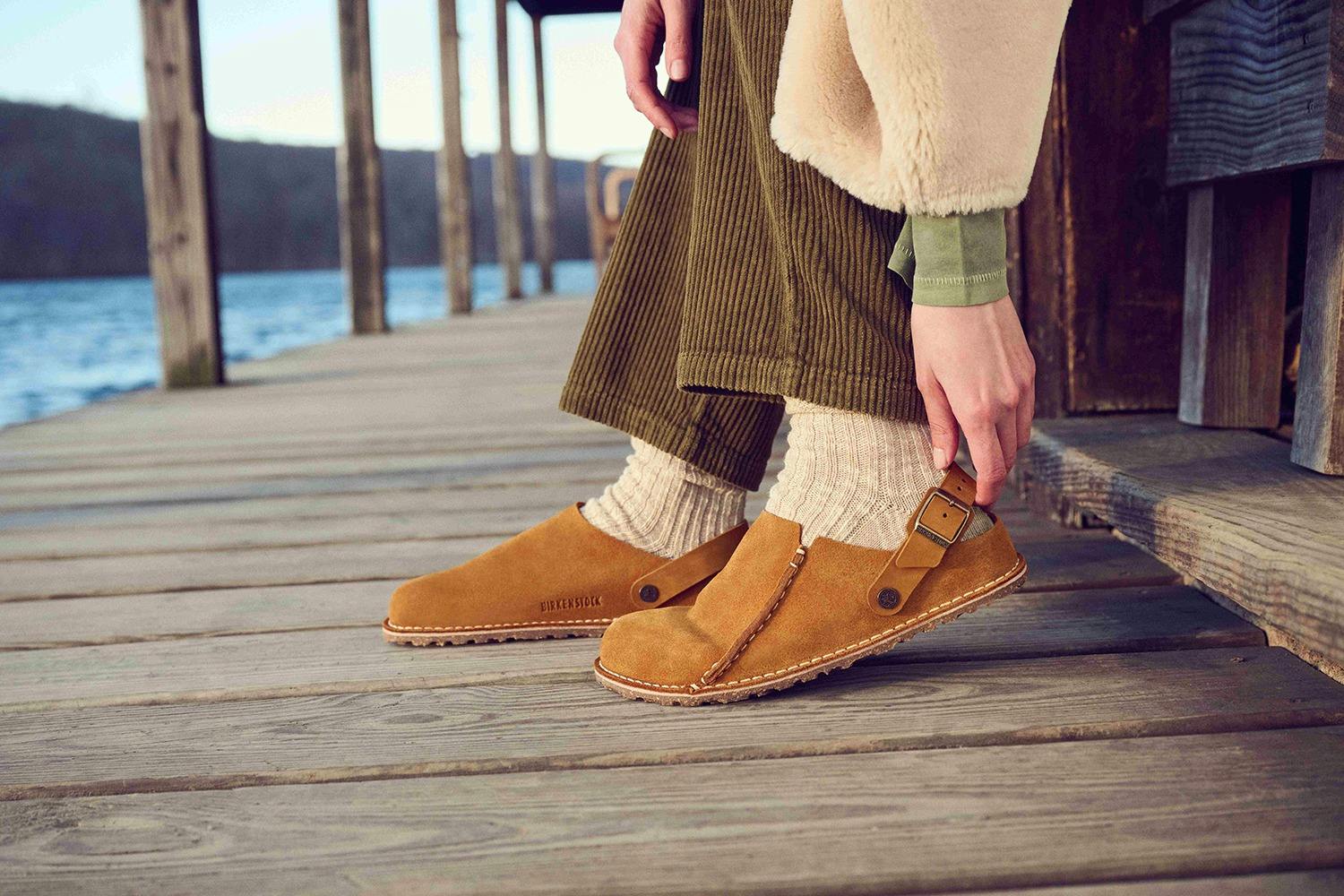 The Birkenstock Lutry clog combines the upper of the Zermatt slip-on with a refined heel strap à la the Tokio and Milano sandals. The key difference is that the Lutry's heel strap can be rotated to the shoe's front like a Crocs clog, allowing the wearer to put the plush slide in Sport Mode or 4-wheel drive as they see fit.
First revealed at Birkenstock's seasonal showroom earlier this year, the Lutry is a worthy evolution of the perpetually underrated Zermatt. Birkenstock has been showing the Zermatt a great deal of love as of late, transforming the once-winterized mule into a luxe slip-on in its own right.
Clog hype has continued even with the Birkenstock Boston's big year in the rearview.
Fashion imprints and sportswear companies are still crankin' out backless shoes with aplomb as what was once considered to be a COVID-19 pandemic-driven business has become de rigueur for folks acclimated to daily comfort.
Currently available on Birkenstock's website for $150, the Lutry clog ain't likely to go quite as viral as the Boston simply because that was a once-in-a-decade hype phenomenon.
Doesn't mean that anyone's gonna complain about some excellent new closed-toe Birks, though. I certainly ain't.