A couple supremely talented tennis players will be the 2023 US Open champs but one presumptive winner is ready to be crowned only one week in: the sleeveless T-shirt. Both a stylistic statement and a heat-mandated essential, the humble sleeveless shirt has become a tangible symbol of this year's US Open.
Driven by heat, driven by flair, driven by an innate desire for comfort, some of tennis' brightest young stars are collectively co-signing the sleeveless tee and, as an ardent sleeveless T-shirt enjoyer myself, I'm flexing with pride. Well, not flexing, more like just sitting here, looking at a computer screen, and nodding vaguely, but same dif.
Indeed, worn by youthful headliners like Carlos Alcaraz, Frances Tiafoe, and Ben Shelton, the sleeveless T-shirt — muscle tee if you're nasty — is indicative of the young athletes who've come to dominate the US Open, or at least reflect the vitality of 2023's emerging tennis players.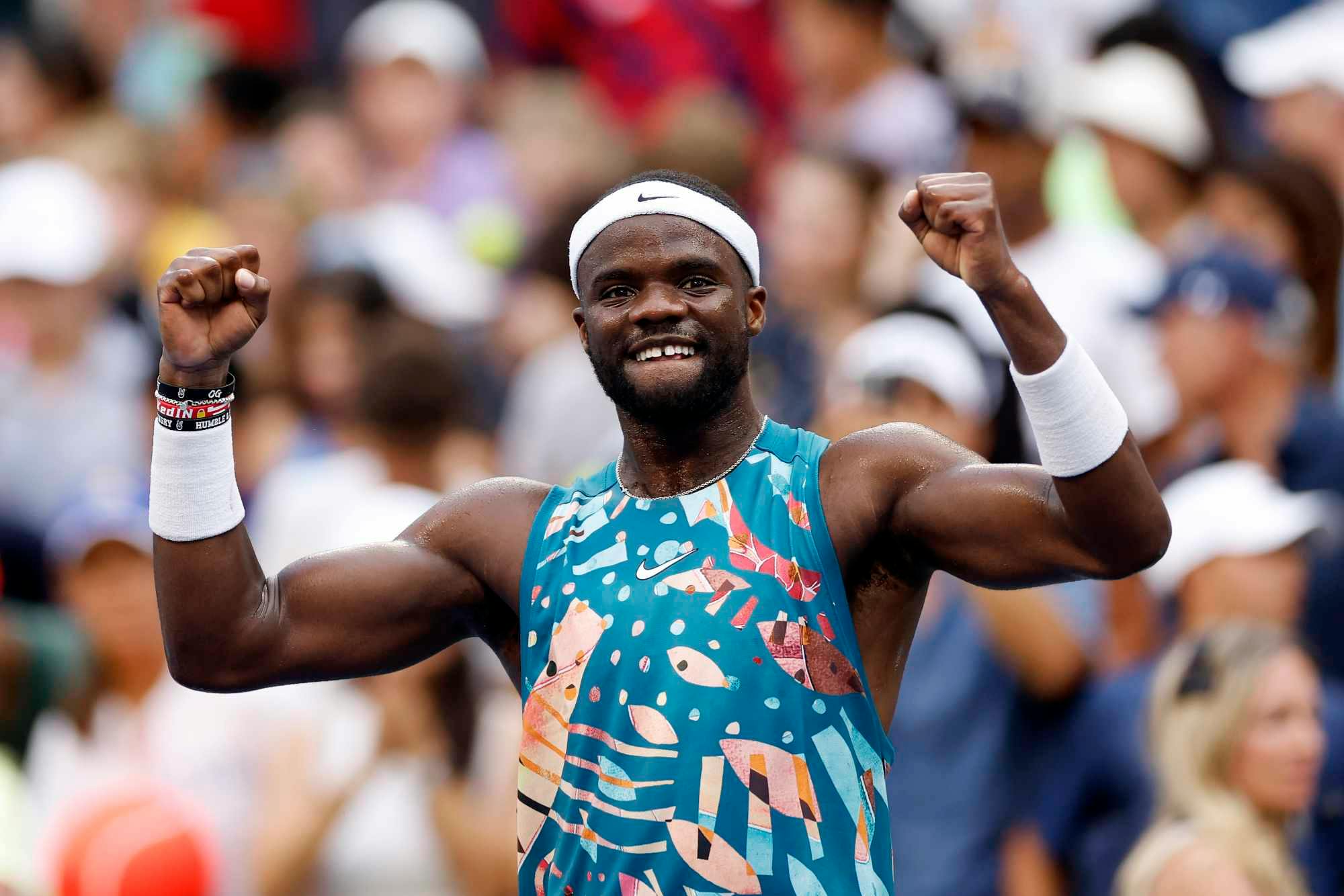 You can rightly point out that sleeveless T-shirts ain't anything new to tennis, of course, especially in the case of women athletes who've long eschewed sleeves in favor of unrestricted comfort. But you'll notice that there's a definitive throughline between the 2023 US Open's hottest male players (literally) shedding sleeves to reveal shredded biceps.
It's unusually vivacious for the men's court and not least 'cuz of the radiant shirts worn by showmen like Alcaraz, 20, and Tiafoe, 25. Generational talent Coco Gauff, 19, fittingly described Tiafoe's outfit as "confetti."
Peers like Daniil Medvedev, 27, and Novak Djokovic, 36, look downright sober in their conventional Lacoste polos. Not that it's a bad look for those guys, by any means, but it's akin to comparing JFK and Nixon in their first televised debate.
The sleeveless T-shirt is a fashion statement in its own right, though it's also a functional one. Summer 2023's record-breaking heat, rightfully pronounced "stifling" by US Open attendees, is best combatted by wearing as little clothing as possible.
Tiafoe, in particular, has drawn deserve attention for constantly swapping his shirts on-court, flashing a toned midriff and cementing the sleeveless tee's place as a totem of utility, health, energy, virility, necessity.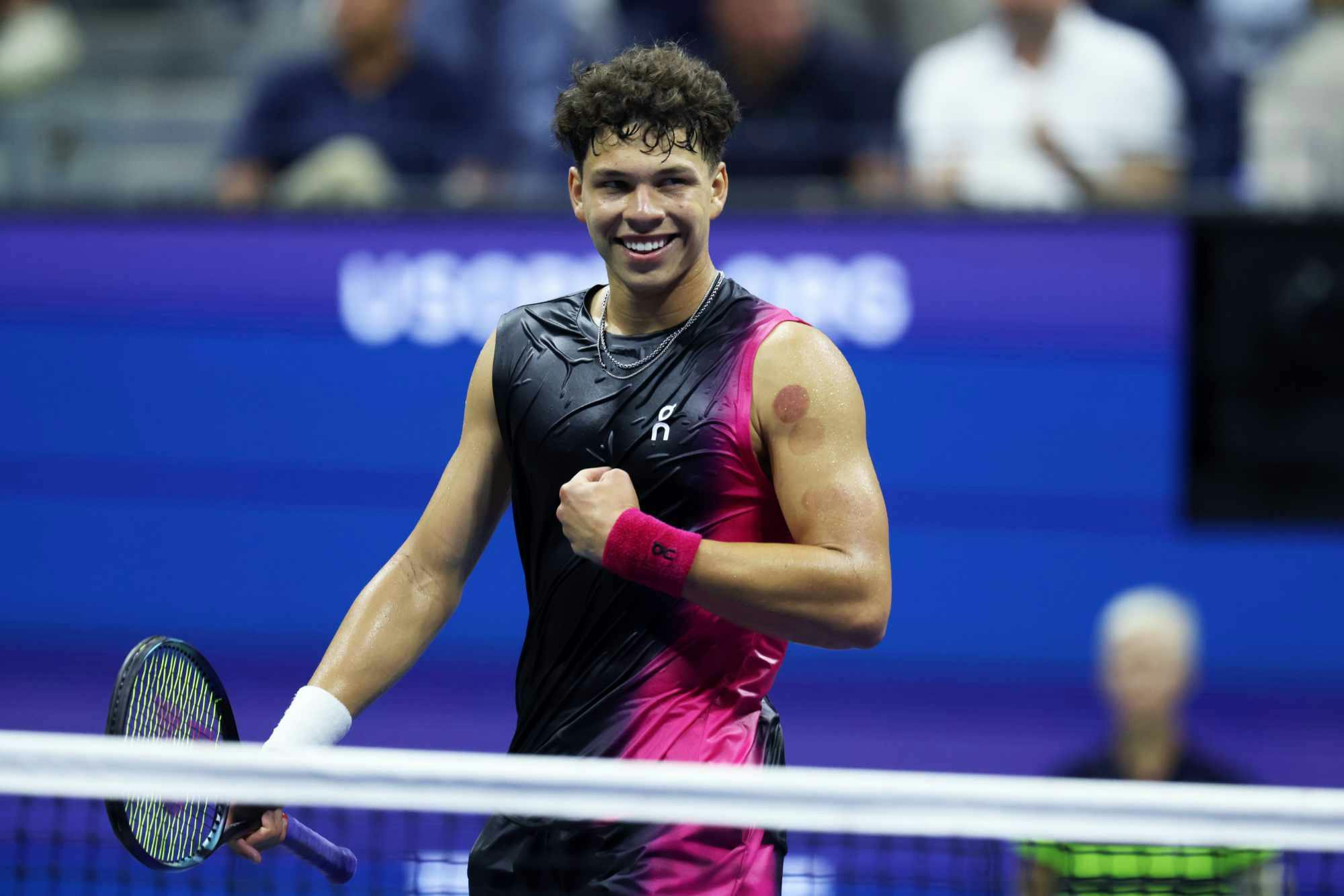 With Alcaraz and Tiafoe making the sleeveless T-shirt look that good on the court, they may very well normalize the look off the court. It's very much the best thing to wear during the miserable summer months (and there is a difference, however slight, between a sleeveless tee and a tank top).
You don't gotta be as hunky as those guys (trust me), it's just a matter of being willing to bear arm, and then some.