The sneaker market is dominated by hyped limited editions, expensive luxury numbers, and buzzy collaborations that look like ordinary shoes to everyone except the ravenous sneakerheads consuming them. They might be onto something, though: today's most exciting shoes actually are ordinary ones. It's just that I'm talking about the most ordinary ones.
These are the humble HOKA, Salomon, On, New Balance, and ASICS shoes that slip under the greater sneaker community's radar, mostly because they aren't really designed for those folks. They're functional shoes created for joggers, trail-runners, hikers, and people seeking comfy shoes for strolling.
They're also by far the most interesting shoes being released today.
Today's lifestyle sneaker market is just too densely packed with old, reskinned sneaker styles. Though the intriguing new silhouette does slip through on occasion, the most common shoe released is a familiar model simply given a new paintjob.
That's not a good or bad thing, it's the nature of a business seeking to capitalize on profitability. It's far more cost-effective to iterate than innovate, so iterations are common, innovations rare.
And there are obviously plenty of people titillated by new Nike Dunk colorways, so I get it, but anyone seeking something fresh has to look elsewhere.
I suggest perusing the realm of functional footwear; it's where all of today's most-interesting new stuff is coming from. Beyond the technical benefits, these kinds of shoes have never looked nearly as slick as they do now, with wild colorways and shapes unlike anything offered in the lifestyle section.
Sometimes, these performance, or "sportstyle," shoes look so good that they successfully cross over to a wider audience.
Salomon and HOKA's reinventions as genuinely fashionable brands has led to heightened interest in their in-line models, for instance; try finding a sneaker-savvy boutique that doesn't carry Salomon's Xt-6 or HOKA's Clifton.
Heightened interest in technical footwear — proliferated by fashionable collaborators like Kiko Kostadinov, normalized by omnipresence, and boosted by perpetual interest in Y2K — has led to a broader demand for footwear that at least looks functional.
Mass market retailers are procuring their own ASICS GEL-Kayano, sportswear labels like PUMA are dropping brand-new retro-looking dad shoes, and New Balance is reviving some of its most-elderly silver-toned walking shoes, the sort of things that epitomized fashion faux pas only a few years ago. Nowadays, though, everyone wants 'em.
Until a glut of colorways were restocked leading into summer, for example, resale prices for New Balance's delightfully-dated shoes hovered upwards of $30 or $40 above retail.
That may not sound like a lot but consider that most shoes' value dips immediately after release. It's rare that any sneaker's resale holds steady, let alone increases in value, and doubly so for in-line models.
Meanwhile, the NB 860v2, a shoe that once would've been resigned to outlet store shelves, has been flipping for upwards of $280, twice its MSRP.
But, even as performance-indebted shoes are adopted by the greater sneaker-buying community, plenty of other functional models continue to go unnoticed, at least at first.
You're often still able to find these shoes at all-encompassing sneaker boutiques but they don't immediately receive the fawning blog coverage or social media love of their more widely-accepted peers. But, once they do, their place in the greater zeitgeist is inevitable.
HOKA's Restore TC slip-on is a good success story.
The Restore TC takes everything great about HOKA shoes — technical, breathable uppers married to cushioned outsoles — and makes it better by rendering laces redundant. It's a great-looking shoe, as chunky as any HOKA walking shoe, but made even more attractive by a streamlined upper.
If you ever wondered what grandpas in the Blade Runner universe wear to get their steps in, wonder no longer.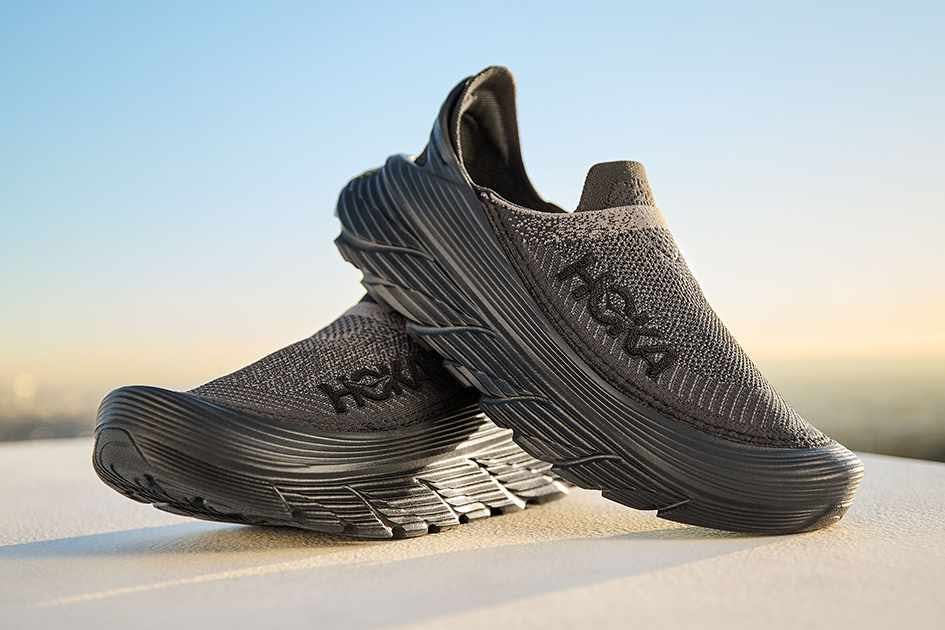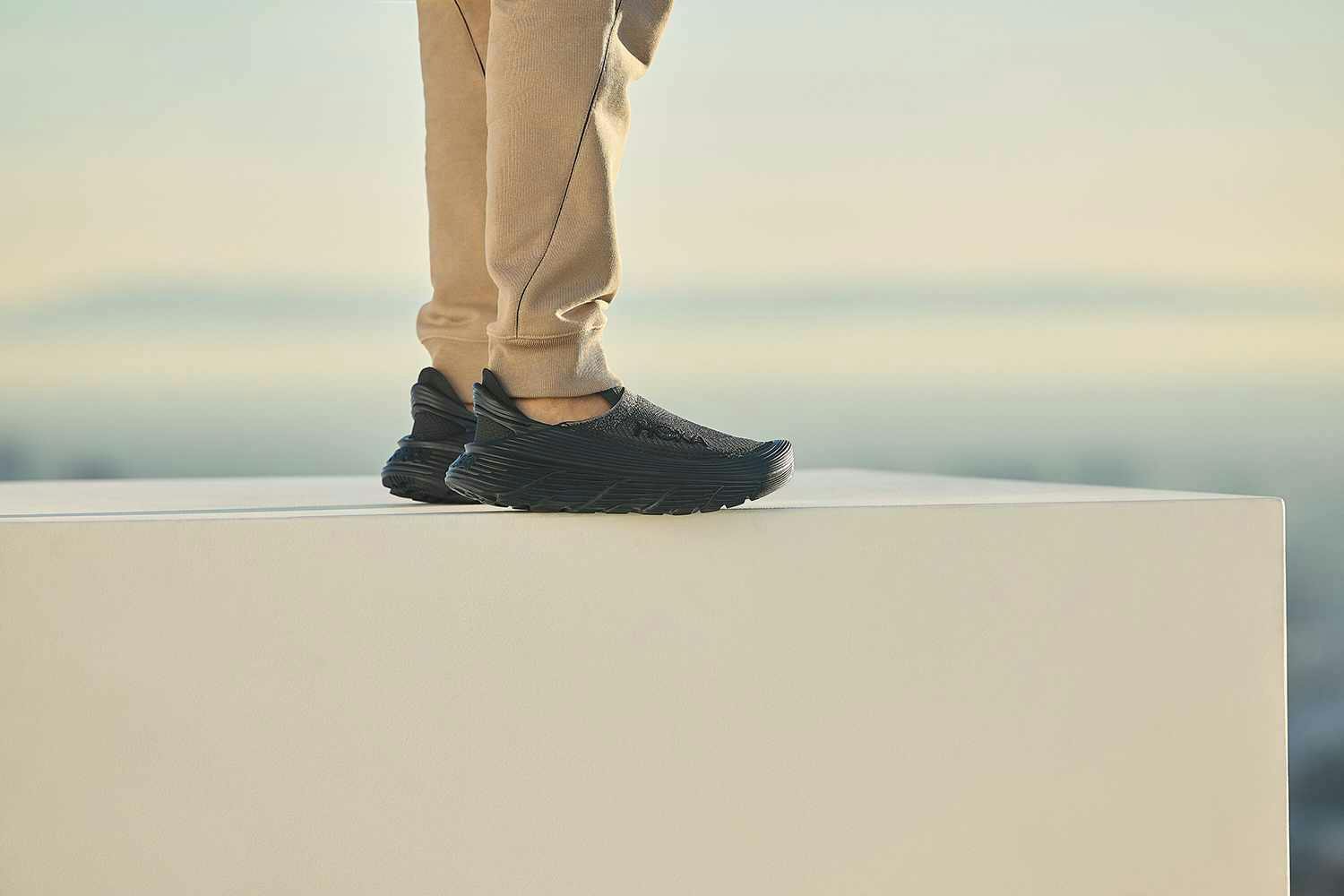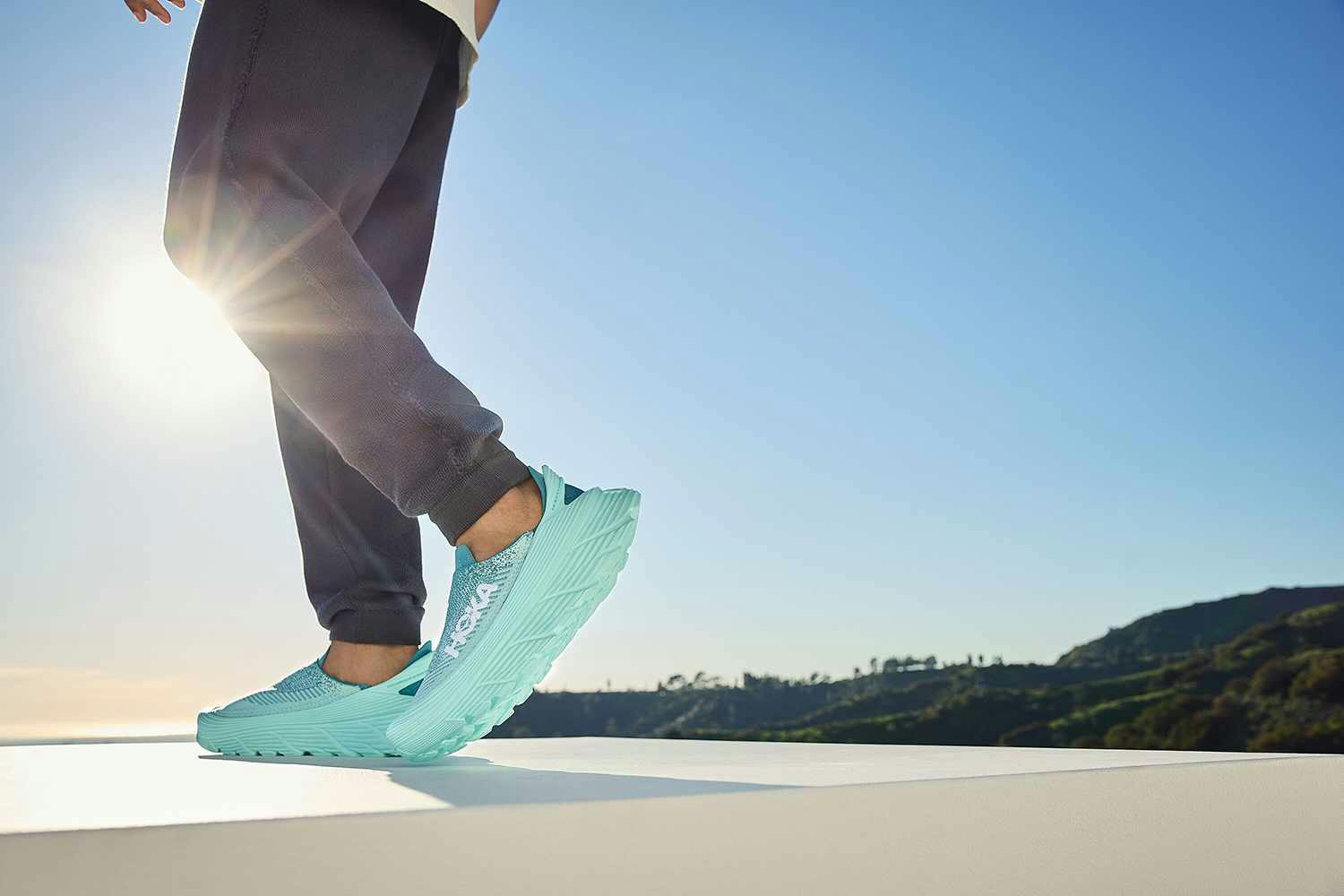 Because the Restore TC didn't receive a flashy rollout at launch, though, it didn't garner much initial buzz.
But thanks to organic support from influential Instagrammers and retailers — KITH published a dedicated Restore TC editorial, only one of a dozen it's created for third-party sneakers in 2023 — the Restore TC became the hit it always should've been, selling-out at third-party stores (like KITH).
Not all function-first shoes are so lucky. I was shocked that no other footwear-focused outlet of repute had granted any coverage to Salomon's Elixir GORE-TEX or ACS-CSWP shoes, two objectively-attractive in-line sneakers released ahead of the Fall/Winter 2023 season.
In fairness, neither Salomon nor its PR reps sent out alerts for the shoes' releases — I only found them by poking around the Salomon website. There's a good deal of effort (and money) involved in promoting the launch of, well, anything, so not every project gets the shine it deserves.
Still, didn't really matter: the ACS-CSWP is still selling briskly sans press release.
Most of these performance shoes typically do decent business even without a dedicated push because they're designed for wearability (not trend) and they're purchased by folks who wanna wear them.
That single-minded function-first approach has circuitously yielded some shoes that actually look really good, though, perhaps because they emphasize form over fashion.
HOKA's Skyline Float-X is somehow both shockingly stylish and trail-ready; New Balance's Fresh Foam X Trail More is the best unnecessarily chunky dad shoe since HOKA's Bondi 6 (high praise); On's huge Cloudmonster is so gratuitously immense that it's actually awesome.
The Cloudmonster probably the best-looking On sneaker ever, honestly, but like most other On shoes, it's never really crossed over to the "cool" side of sneakerdom.
Not that On ever needed mass approval: as BoF reported, trade volume of On sneakers on StockX's secondhand market is up over 15,000 percent year-on-year.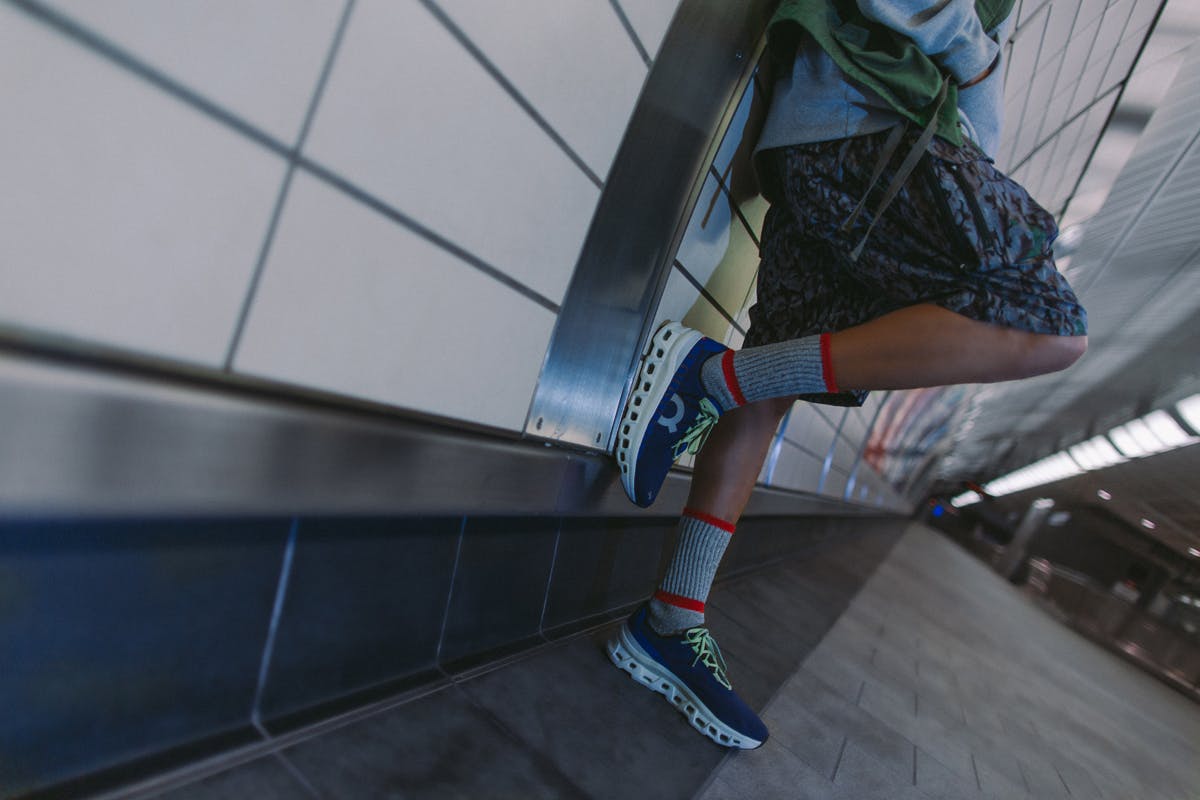 Brands like Nike and adidas still dominate the secondhand sneaker business but, as the report points out, the average person has acclimated to utilizing function-first footwear in a day-to-day capacity, rather than for exercising alone.
Thus, there's clearly a growing market for these shoes and there are clearly people who get the appeal of trend-agnostic, function-first runners. They just don't overlap much with the sneakerheads.
The technical sneaker revolution will not be televised. But it is thriving.