Ancuta Sarca is back at London Fashion Week, having debuted its Spring/Summer 2024 "Florii" collection, blooming with fresh Nike heels. Time to wake up and smell the upcycled heels, girls (figuratively speaking, that is).
Point-toe kitten heels, knee-high boots, and strappy heels blossomed with flower embellishments, crafted from leftover Nikes and repurposed white leather car seats. You'll even spy some remaining Swooshes here and there on the floral adornments, which speak to designer Ancuta Sarca's childhood memories of doodling flowers in her free time.
Like FW23's offering, Ancuta Sarca's new-season shoes receive gleaming treatments for extra shiny finishes, topped with the brand's unmistakable badge. Some branding moments were perfectly fixed right in the flowers' centers — or the Ancuta Sarca pistil, if you're into floriculture.
For SS24, Ancuta Sarca turns around to deliver a fresh (and very mesh) offering of apparel coordinates, including pastel-colored zip-up tops, halter tops, frilly capris, and mini and midi skirts.
A few pieces were lined with athletic-focused graphics, leaning into the brand's sporty tastes but also maintaining that chic factor. And like the Nike-based footwear, clothing gets stamped with Ancuta Sarca's badge of approval.
Ancuta Sarca's cool-looking shades were made in collaboration with eyewear brand A Better Feeling, each topped with the collection's floral motif.
Seasons past saw the Ancuta Sarca issue reworked clothes courtesy of SKIMS and Lee Jeans, resulting in motorcycle-influenced mesh apparel and chic denim uniforms (seemingly just for show, though). Regarding the brand finally releasing apparel, fans just want to know: when? P.S. it's me. I'm part of the fans.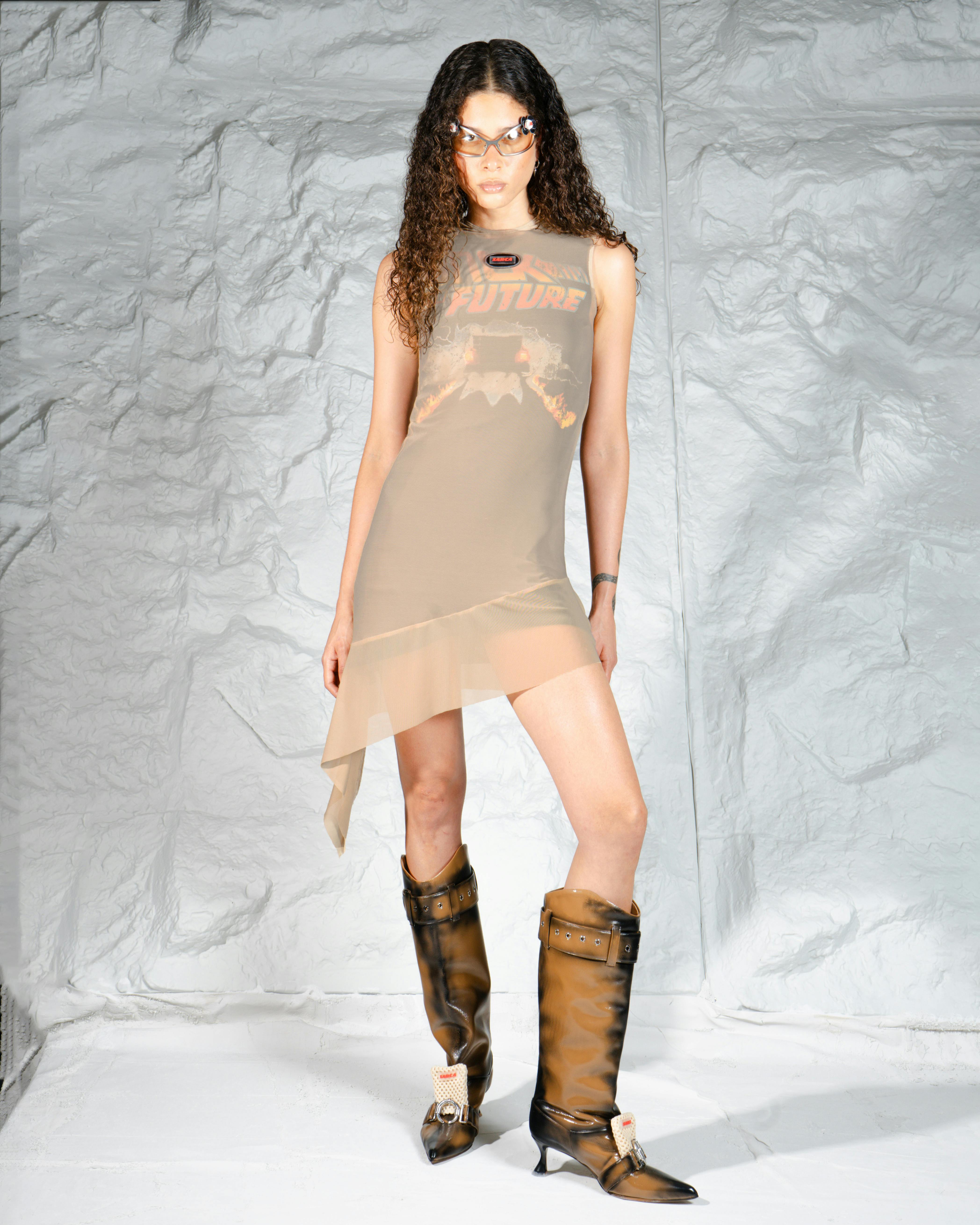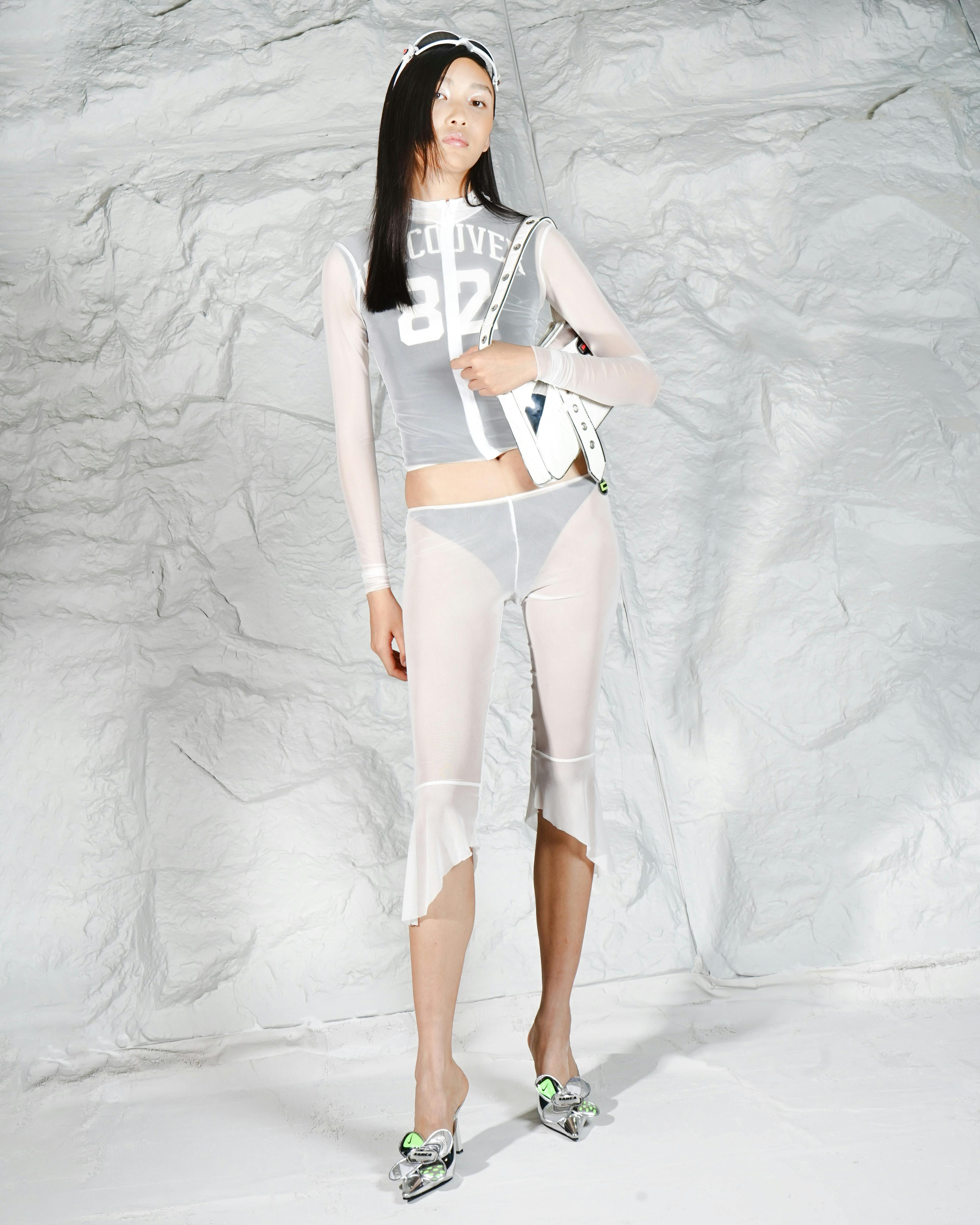 Ancuta Sarca is highly favored by the industry's ultimate fashion girls like Bella Hadid and Rihanna. Not to mention, the eponymous label has also enjoyed tasteful team-ups with names like Dion Lee and Selfridges previously.
If we've learned anything from Ancuta Sarca SS24 and its glistening footwear, it's that there's no dimming this brand's shine.