New Balance's 996 sneaker is one of the classics, a throwback running shoe that only aged in one way since its release in 1988: tech. But that doesn't discount the 996's good looks!
Hell, if you ask New Balance Japan, the 996 sneaker only gets better with age. Hence why for the shoe's 35th anniversary, New Balance Japan is releasing a limited edition 996 sneaker for the princely sum of ¥74,800, or about $500 at current exchange rates.
You may ask, who would ever consider dropping five bills on a pair of New Balances, especially a non-collaborative in-line set of shoes? I will answer: lots and lots of people.
Small-batch New Balance Japan sneakers are a veritable tradition, you see, originated by the fascinating cultural craze kicked off by the rare 1300 shoe (more on this in a sec). This 996 is merely a new chapter in the long-running New Balance Japan saga, further underlining the Boston-based sportswear giant's deep-rooted relationship with its overseas obsessives.
New Balance Japan's new 996 isn't just reissuing the retro sneaker but actually produced it entirely in Japan, a top-tier rarity saved for only the most special Japanese New Balance shoes.
These 996 shoes boast a ton of thoughtful touches. Like, they retain the pigskin uppers typical of old-school New Balance sneakers but the leather is specifically sourced from Japanese tanneries. Meanwhile, their sockliner is made of Coolmax, a sweat-wicking fabric popular among Japanese fashion brands like nanamica and N.HOOLYWOOD.
There are a lot of archetypal New Balance sneakers adored by the company's Japanese audience but the uncommon 1300 is given pride of place and its commemorative colorway is only released in tiny editions every few years.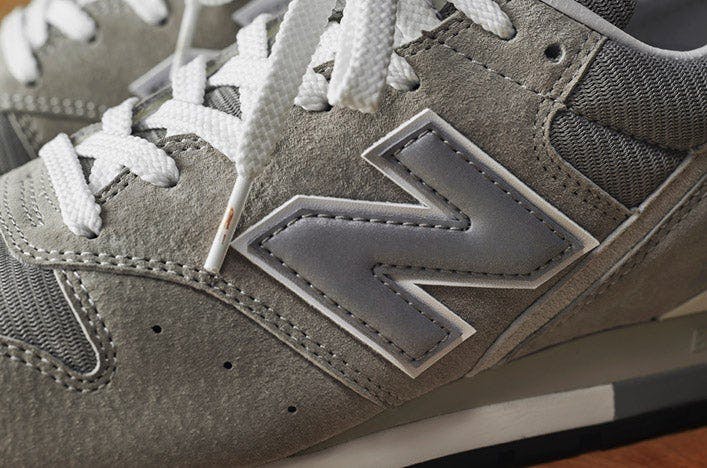 So, yes, you can get yourself a pair of American-made New Balance 996 sneakers for under $200 as part of the ongoing Made in USA line but you cannot get these New Balance 996 sneakers for lessthan $500. They're an ode to craft, to heritage, to history, and they're worth the price tag, especially because they're guaranteed to be so darn rare.
Oh, and they're gorgeous, too, which doesn't hurt. Shame that the Japan-made 996 are sure to sell out immediately when they release in Japan on December 1.