Museum of Contemporary Art (MCA)
Keith Munro has been appointed as the MCA's first director, First Nations Art and Cultures. Munro is a descendant of the Kamilaroi (Gomeroi / Gamilaroi/ Gamilarray) people of north-western New South Wales and south-western Queensland, Australia. Since joining the Museum in 2004, he has been a leader and advisor on Aboriginal and Torres Strait Islander initiatives, respected by his colleagues and peers for his experience and expertise in Aboriginal and Torres Strait Islander art and cultures and contemporary art.
"As the first director, First Nations Art and Cultures at the MCA Australia, I intend to initiate new projects and programs to highlight, engage, inform and promote a greater understanding of contemporary Aboriginal and Torres Strait Islander art, cultures, ideas and art practice. MCA Australia is committed to being a leader in the art and research of Aboriginal and Torres Strait Islander arts and cultures. We have many exciting announcements and collaborations to announce over the next year," says Munro.
Hayball
The national architecture practice has announced the opening of its newest office in Canberra. It is the Hayball's fourth studio on the eastern seaboard of Australia and will be headed up by Ella Masters as the studio lead.
"Hayball's commitment to authentic engagement is critical to its design approach and having partnered with Hayball previously, I recognised a strong alignment with my personal approach to design. I look forward to bringing a local presence to the ACT and cementing Hayball's reputation in Canberra and the region as an exceptional design practice," says Masters.
PDML
The Sydney Studio has announced the promotions of project leader Janice Nhan and design leads Olga Mladenovic and Joshua Bell as associates. PDML Sydney principal Caio Peculiar comments, "I personally look forward to this next era of PMDL design talent with these three individuals, as well as continuing to promote all our work and the culture we foster together."
HIP V. HYPE
HIP V. HYPE has announcd Sara van der Meer, Gavin Ashley and David Mahony as new shareholders in HIP V. HYPE Sustainability, its integrated sustainability business. More than 30 years of experience across urban development and the sustainable built environment ensures that they are well placed to continue delivery across Australia and beyond. They will join Founder Liam Wallis in shaping the future vision and operations of HIP V. HYPE Sustainability. 
GroupGSA
Simone Carter and Sue DesBrosses have been appointed associate directors of interior design to lead GroupGSA's Melbourne and Brisbane studios, respectively. Also joining the company are Alice Were as senior interior designer in Melbourne, Clare O'Brien as landscape architect in Sydne, and Marina Amado as graduate interior designer in Brisbane.
Director Lisa-Maree Carrigan: "We are delighted to welcome market-leading talent into our studios," Carrigan said. "Both women bring a wealth of experience to our interior design senior leadership team, reinforcing our sector expertise and further enhancing our commitment to diversity of thought."
Forest and Wood Products Australia (FWPA)
FWPA's head of marketing and communications and head of WoodSolutions program, Eileen Newbury, will be stepping down from her role on 12 May. FWPA will be announcing who will step into the role in the coming weeks. "Eileen was integral in lifting the recognition of wood and wood products in the design and build industry. Testament to this influence was the introduction of The Ultimate Renewable and its ongoing success informing the consumer audience about the clear environmental benefits of wood and wood products," says CEO Andrew Leighton.
FarrellsCM+

Sydney architects CM+, known for their creative approach to city building, have joined forces with Farrells, an international firm of architect‐planners with a reputation for creating a true sense of place that puts people at the heart of the design process. The practice, to be known as FarrellsCM+, will provide services across a range of project types, with afocus on transport and transit oriented developments.
Director Gavin Erasmus: "We are excited to come together with CM+ to form a new transit‐oriented design team with local and international expertise, committed to contribute to Sydney's journey toward a better connected world city. Urbanisation remains a prevalent issue and through transit‐oriented development, we create sustainable places of urban diversity and vibrancy, integrating and shaping our future into places that matter, which is our foremost mission."
Circular Australia
Circular Australia has appointed Dr Leyla Acaroglu as its first chief circular designer to help Australian businesses and governments design out waste within their own products and practices. "We need to change our thinking around business models and product design to make things infinitely reusable, not just recyclable," Acaroglu said. "The circular economy is an incredible innovation opportunity and Australia is in a unique position to be a world leader in this space, so I'm excited to support this transition."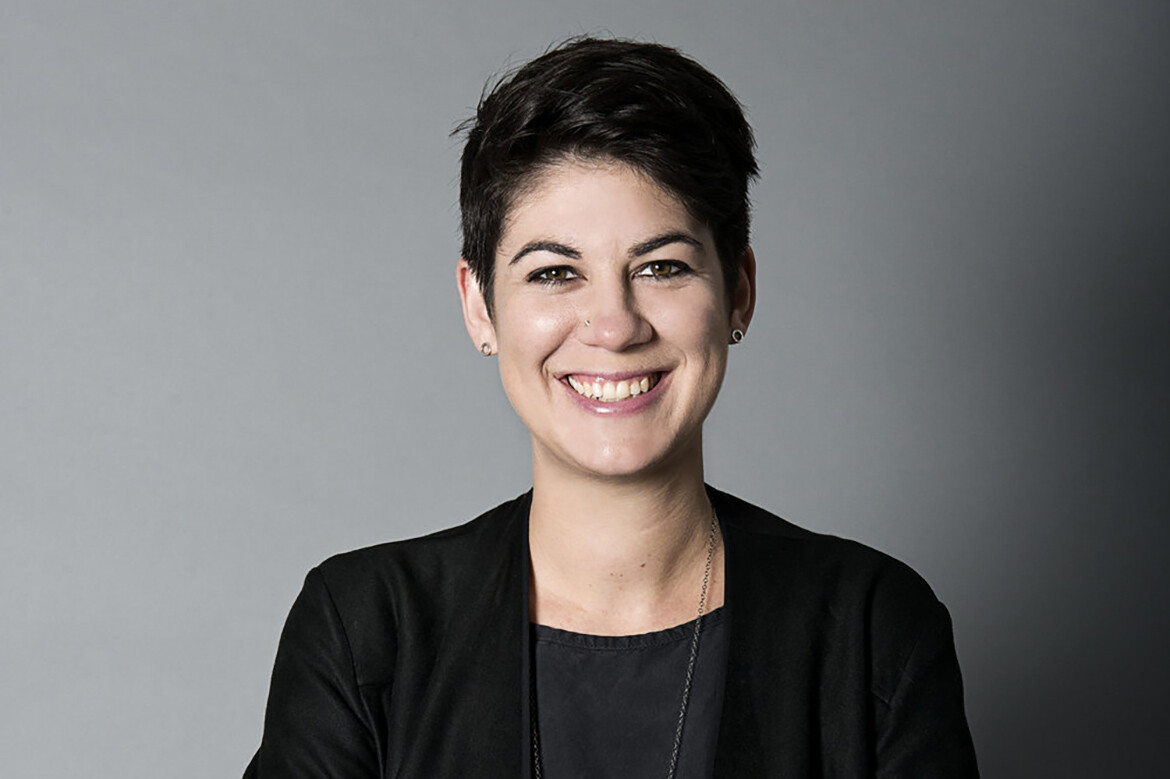 Carr
Four new associates join the leadership team at Carr — Alan Hunt, Andrea Giuradei, Chris Eggleston and Marissa Kefalianos. As architectural specialists, Alan, Andrea and Chris have each contributed immensely to Carr's portfolio of multi-residential, commercial and hospitality projects. Marissa joins the residential interior leadership team and is highly recognised for her contribution to high-end single residential designs and boutique multi-residential interiors. 
Managing director Chris McCue: "Each of these individuals brings immense talent, creativity and breadth of experience that further strengthens our expertise as a collective. I welcome their step into associate roles, and the unique perspectives and leadership capabilities they bring to the Carr team." 
Buchan
Three new appointments across global design studio Buchan have expanded the practice's health, sport, and leisure and entertainment capability. Lynn Van Dievoort has been appointed a senior associate and Carol Leung joins as an associate on the interior design team, while senior project designer My Thuat Ho will be focusing on health.
"The appointment of these talented individuals builds the diversity of our team as we grow our health capability and continue to expand in the sport, leisure and entertainment sectors," says CEO Stephen Auld. "We welcome Lynn, Carol and My Thuat and look forward to their valued contribution to Buchan's culture of design and delivery excellence." 
ASPECT Studios
Marking the thirtieth anniversary year of ASPECT Studios, the international design practice will launch its Ho Chi Minh City studio. It's the tenth studio for the practice and comes after having been working in Vietnam since 2019.
Local studio director Quan Nguyen: "We believe that ASPECT's unique approach is ideally suited to working in the Vietnamese market. In assembling our team here, we have created a great mix of local and international talent. The practice will continue to work across a range of purpose led project types and scales across the country, maintaining its diverse portfolio to work with clients who will share our values and ethos, and who desire high quality design outcomes."
Keep us up to date with design careers and who's On The Move here at Indesignlive!
We think you might also enjoy reading about last month's On The Move, careers in design column, here.
The post Busy times: Who's been On The Move in April? appeared first on Indesign Live: Interior Design and Architecture.