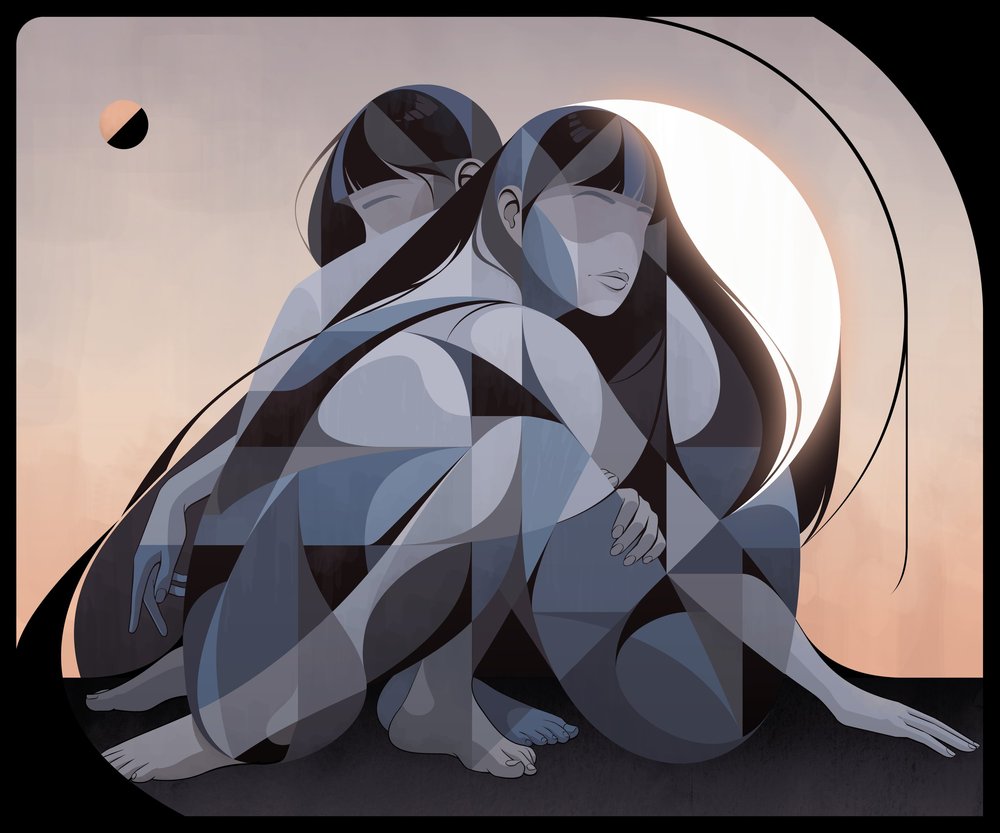 Enter the captivating world of artist Eric Pause, where abstract figure paintings seamlessly blend multiple timeless moments into one stunning visual experience.
View fullsize
View fullsize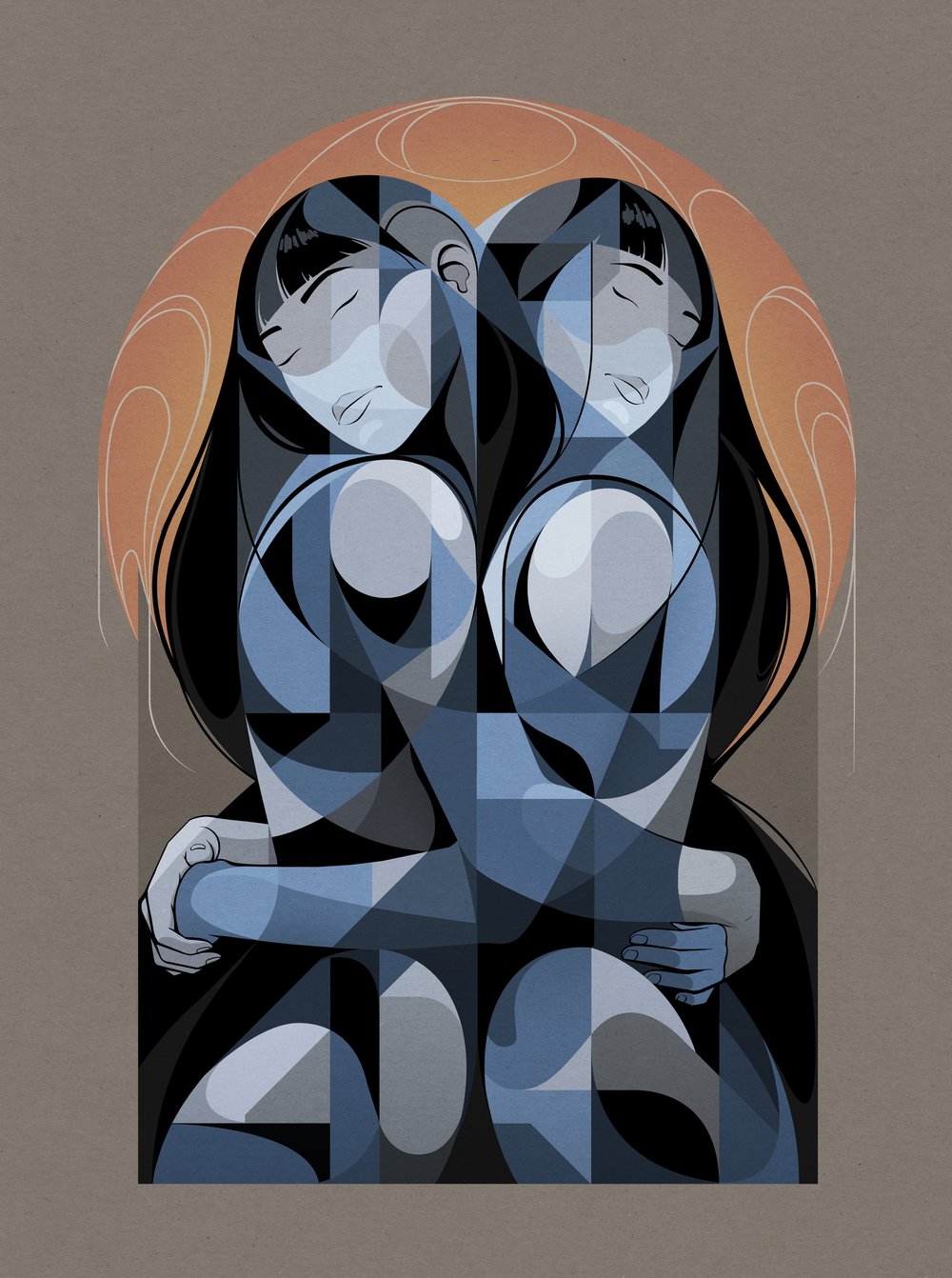 While most paintings capture a single moment, Eric Pause, an Ontario-based artist, aims to seize multiple moments in his striking figurative artworks. Drawing inspiration from the Italian Futurists, who merged time, place, and form, his art conveys motion and the passage of time through abstract shapes that overlap and intertwine.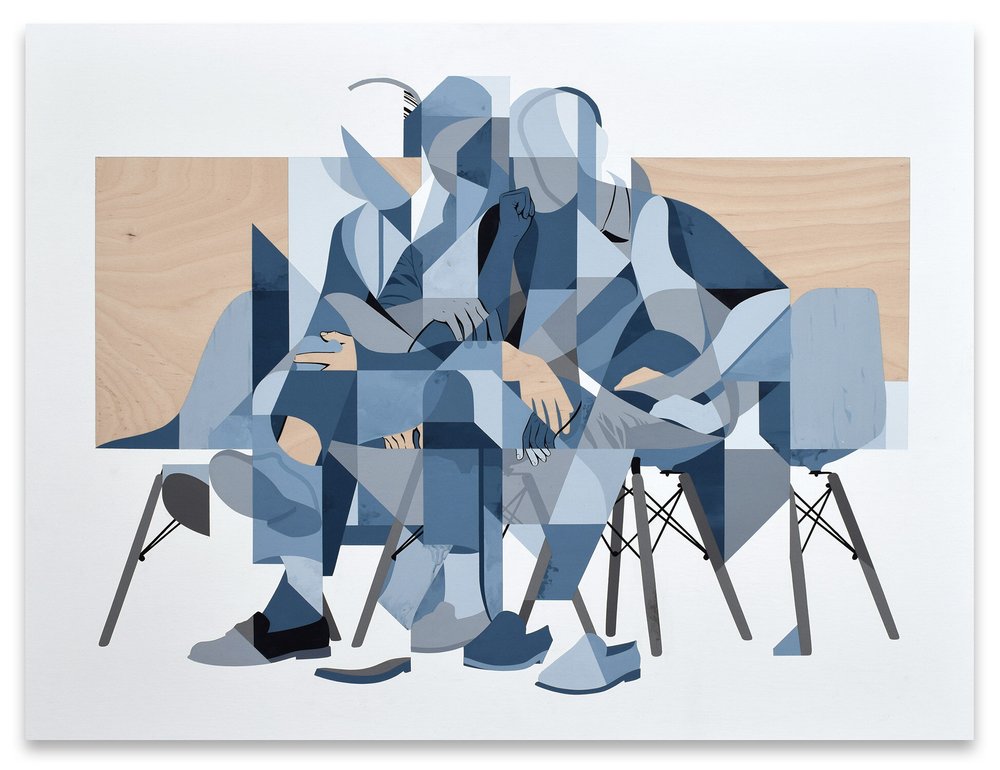 Drawing various geometric shapes, Pause skillfully portrays figures in simultaneous states of activity and repose. His deliberate use of a restrained colour palette of blues, oranges, and white accentuates the composition's fragmented nature while providing a unifying element across his diverse acrylic paintings.