Outdoor spaces make the perfect spots for escaping the hustle and bustle of modern life and reconnecting with nature. Thankfully, you can create comfortable seating areas where you can lounge or savor a cup of tea with the right outdoor furniture.
A Guide to Choosing the Perfect Outdoor Furniture
Whether you envision hosting al fresco gatherings or simply relishing the beauty of nature, selecting the right outdoor furniture is a decision that warrants careful consideration. Below are key considerations to ensure you choose outdoor furniture that reflects your taste and provides lasting comfort and functionality:
1. Consider Your Weather
Considering your local climate when choosing furniture for your outdoor spaces is crucial since weather elements like rainfall and sunlight can significantly impact the longevity and performance of your furniture.
If you live in an area with scorching summers, for instance, consider finding furniture made from materials that are UV-resistant and won't fade or deteriorate quickly. Materials like aluminum, teak, and outdoor-grade synthetic wicker are excellent choices, as they can withstand prolonged sun exposure without losing their color or structural integrity.
In regions with frequent rainfall or high humidity, opt for furniture that is mold and mildew-resistant. Synthetic materials like resin and plastic are excellent choices as they repel moisture. Ensure that cushions and upholstery use quick-drying, waterproof fabrics to prevent damage from rain.
For areas prone to cold winters and freezing temperatures, choose materials that can withstand frost and moisture. Metal furniture, such as aluminum or wrought iron, can handle freezing temperatures without cracking or warping.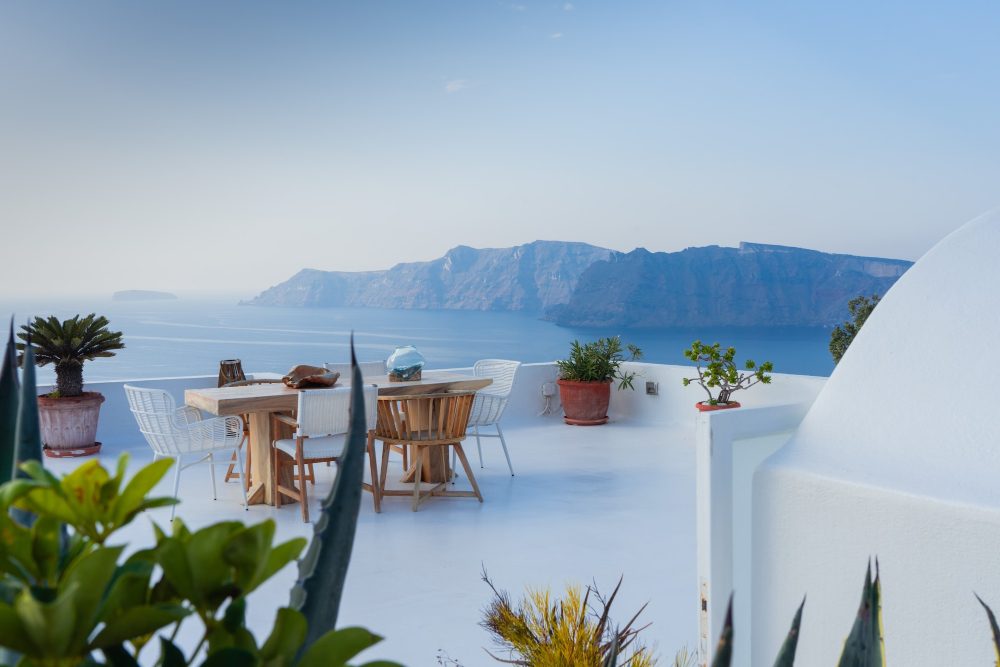 2. Comfort and Functionality
Outdoor furniture should not only look good but also provide comfort and functionality. Start with determining how you plan to use your outdoor space.  
If you're looking to create an outdoor seating area, determine how many people you want to accommodate regularly. Sofas, sectionals, and lounge chairs are great for relaxation, while dining sets are essential for outdoor meals. Don't forget to check the seat and backrest heights for comfort.
Select tables that complement your seating arrangement; coffee tables are ideal for casual gatherings, while dining tables are essential for outdoor dining experiences. Ensure that tables are at a comfortable height for dining and other activities.
If you have a compact outdoor space, consider furniture with built-in storage options. Benches with storage compartments or coffee tables with hidden storage can help you keep your space organized and clutter-free. 
If you like to rearrange your outdoor setup frequently or have limited space, choose lightweight and stackable furniture that can be easily moved and stored when not in use. Adding accessories like umbrellas, cushions, and throws is also essential for extra comfort.
3. Style and Aesthetics
Your outdoor furniture should complement the overall style of your home and outdoor space. First and foremost, consider your home's architectural style to ensure a harmonious design. 
Amidst the myriad of options available, there exists a treasure trove of possibilities waiting to adorn your outdoor space. One such option is to purchase teak outdoor sofa sets due to their natural beauty and exceptional durability.
However, it's crucial to take cues from the architectural style of your home; for instance, modern furniture may clash with a traditional home, while rustic furniture may not suit a sleek, contemporary design.
Apart from the architectural style, opt for furniture colors that complement your outdoor surroundings and existing decor. Neutral tones can be ideal if you want a versatile backdrop for accent pieces and bold colors to make a statement.
Defining a theme or design concept for your outdoor space is crucial. Consider selecting furniture and decor that align with your chosen theme for a cohesive look. 
In addition to defining a theme, mix and match different materials, colors, and styles to create a unique and personalized outdoor space. Just ensure that there's a unifying element to tie it all together, such as a common color or design element.
4. Space Consideration
When choosing outdoor furniture, one of the most critical factors to consider is the space itself. The layout and size of your outdoor area will significantly impact the selection of furniture. To ensure that your outdoor space is both functional and aesthetically pleasing, measure your outdoor space meticulously. 
Determine the available square footage and dimensions, including any potential obstructions such as columns, trees, or pathways. This step ensures that you choose furniture that fits comfortably and doesn't overcrowd the area.
Consider any existing architectural elements within your outdoor space, such as pergolas, fire pits, or pool areas. These features can influence the placement and style of your furniture. For example, if you have a fire pit, you might want seating options that encourage conversation and warmth.
In addition to architectural elements, plan for an adequate flow of movement within the space. Ensure that there's enough room for people to move around comfortably without feeling cramped. Adequate spacing between furniture pieces can prevent a cluttered and unwelcoming atmosphere.
Additionally, think about where and how you'll store your outdoor furniture when it's not in use, especially during the off-season. Consider selecting easy-to-stack or foldable furniture if you have limited storage space. 
Additionally, investing in furniture covers can help protect your pieces when they're not in use. Incorporating these space considerations into your decision-making process will help you optimize your outdoor space, making it both practical and visually appealing.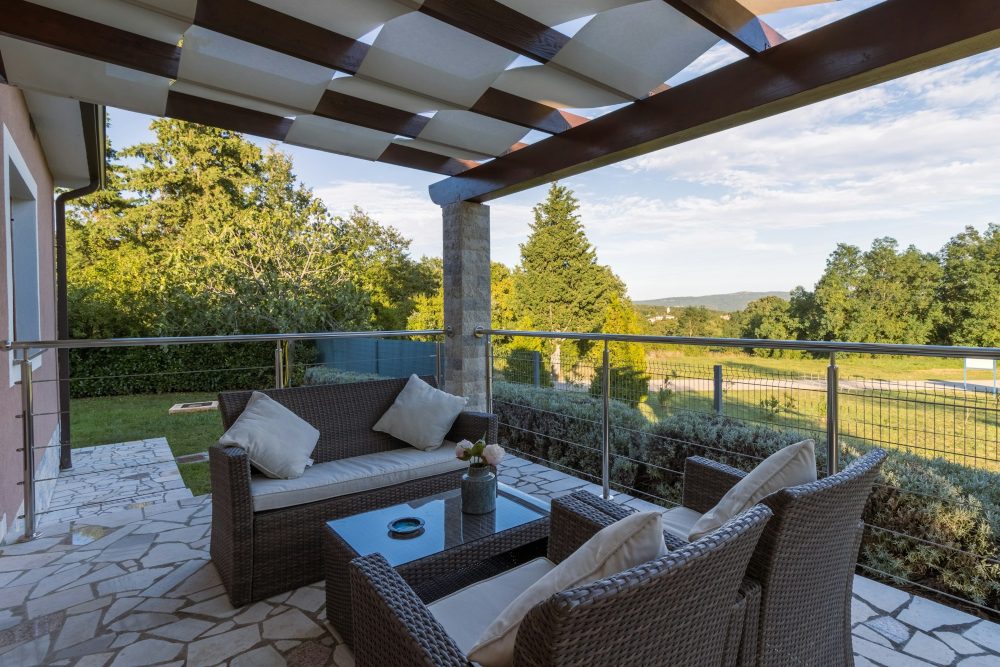 5. Budget and Quality
Lastly, your budget plays a significant role in the outdoor furniture selection process. Quality and price often go hand in hand, but it's possible to find durable and stylish options within your budget. Determine how much you're willing to spend on outdoor furniture. Consider not only the upfront cost but also ongoing maintenance expenses.
Investing in well-built, durable furniture is vital. Higher-quality materials and craftsmanship will ensure your furniture lasts for years. Check if the furniture comes with a warranty. A good warranty can provide peace of mind and protection against unexpected issues.
You may also want to consider second-hand options. If your budget is limited, explore second-hand furniture options. Just ensure that the pieces are in good condition and can be refurbished if needed. Most importantly, keep an eye out for seasonal sales and discounts, which can help you find quality furniture at a more affordable price.
Endnote
Selecting the right outdoor furniture is an essential decision that can greatly enhance your outdoor living experience. By considering the above factors, you can create inviting outdoor spaces that cater to your needs and preferences. 
Whether you're aiming to host gatherings or seek solace in nature, the right outdoor furniture ensures that your outdoor areas become a comfortable and beautiful extension of your home, allowing you to make the most of your time spent in the great outdoors.
The post How to Choose the Right Outdoor Furniture appeared first on The Owner-Builder Network.