Locomotive Workshop has been named as the winner of the The Work Space category at the 2023 INDE.Awards. Designed by Sissons Architects in collaboration with Curio Projects, Buchan and Mirvac Design, this adaptive reuse project combines old with new and sets the agenda for exemplary work spaces that support people today.
Partner of The Work Space category is MillerKnoll, a company that understands the workplace environment and provides solutions that sustain, support and enhance the day-to-day life of working. As Locomotive Workshop has been thoughtfully and sensitively conceived, so too does MillerKnoll respond to the many needs of those in the office, creating products that aid health and wellbeing and contribute to best practice.
The 2023 INDE.Awards jury described Locomotive Workshop as, "This extensive project of adaptive reuse establishes a renewed connection with the local neighbourhood by providing service retail and vibrant social spaces. Within the vast Locomotive Workshop, the subtle insertion of commercial office space is foregrounded by intimate settings, communal spaces and heritage artefacts, creating a unique workplace."
Related: Catch up on the highlights at the INDE.Awards Gala 2023
As a project that combines the best of the past with the future, the Locomotive Workshop began its life manufacturing and servicing locomotive and rolling stock in the Australian railway network in 1871.
The project has been reintegrated into the South Eveleigh Precinct by Mirvac, revitalised as a new workplace that preserves and highlights the cultural and heritage elements of the original building.
Including the Blacksmith and heritage interpretation space in Bays One and Two, the new design helps to preserve the history of the building and update it. Adding a restaurant enhances the heritage experience and provides a story of history for those who visit.
The project has used the existing embodied carbon of the original building, as well as the original cooling and ventilation strategy. With thick perimeter masonry walls and saw tooth roofs, there was also the possibility to integrate ESD initiatives into the project.
Congratulations to Sissons Architects in collaboration with Curio Projects, Buchan and Mirvac Design for developing this adaptive reuse project that pays tribute to heritage but is state-of -the-art for the workers of today.
Missed the INDE.Awards gala or just want to relive the highlights? Simply follow this link and sit back and enjoy the only regional celebration of architecture and design excellence. 
Scroll through the INDE.Awards Gala photo highlights here.
Photography
Simon Whitbread, Brett Boardman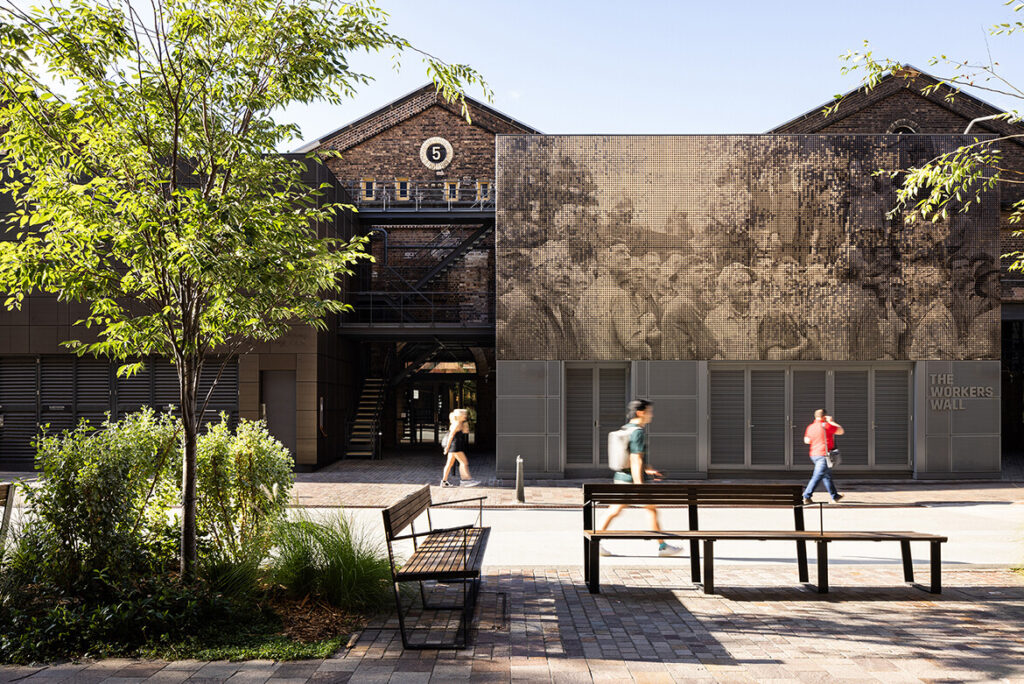 We think you might like this article about 3 ways our cities can adopt adaptive reuse.
The post Locomotive Workshop gives the word 'industry' new meaning appeared first on Indesign Live: Interior Design and Architecture.