When interior architect and furniture designer Caroline Olah of REDDIE conceptualised furniture that could be tailored, well made, classic and supplied in a timely fashion, little did she and husband Andrew, realise the impact their vision would have on the Australian architecture and design community, and indeed, change their professional lives.
Having worked at Woods Bagot then moving to New York to Skidmore, Owings and Merrill, Caroline Olah was well acquainted with large projects and specifying furnishings. It was the lack of commercial brands that bridged the gap between 100 per cent custom and off-the-shelf for her projects that started Caroline thinking, and realising the gap in the market, a seed was sown to start a business.
From this light bulb moment, Caroline left her position and established REDDIE in 2015 in Hong Kong, where the pair were then living. After a year, the business gained enough traction for Andrew to leave his corporate role and join forces with his wife.
Moving back to Australia, the duo established REDDIE in Sydney in 2018 and haven't looked back. The name REDDIE is a play on words: furniture that is 'ready-made' for the customer and also includes their son's name, Eddie.
Related: Healing through art with Lizzie Stageman
To make the concept of REDDIE a reality, Caroline travelled to Java, Indonesia to set up their own commercial furniture factory. Both Caroline and Andrew have Indonesian parentage, and this step was a logical one, especially with the heritage of craftsmanship and the artisanal skills in Indonesia. In their own manufacturing facility, designs can be made in small runs, adapt to the needs of a client and are quality controlled.
For example, a REDDIE table can be designed using their extensive material range from marble to FSC-certified wood and metals, along with having the option to tailor the product by size. This allows designers and architects to specify items that can suit their commercial, hospitality or residential projects.
There has perhaps been a general perception that furniture from Indonesia is residential and traditional in design, however, pieces from REDDIE are sophisticated, timeless and detailed, the end product is adaptable and the design flexible to cater to a range of briefs. With many European companies manufacturing in Indonesia these days, the Olahs are ahead of the pack but also mindful of their responsibilities and pay above award wages, provide the best environment for workers and play are an integral part of the burgeoning local economy.
As a fine example of the different styles and variations of furniture that REDDIE produces, there are now some 50 product offerings ranging from chairs and tables to stools and sofas, and each design can be tailored by material and size.
The REDDIE showroom in Surry Hills, Sydney is the perfect place to display their offering. White and bright with room to move, the various products are grouped together or individually placed in the space and the variations for material and colour can be seen and touched on the floor.
Recently the Olahs completed their own home and this also becomes a wonderful display vehicle for the REDDIE collection.
While the REDDIE showroom expertly displays the product range, a wonderful example of REDDIE furniture 'at home' is Olah House. As Caroline and Andrew's own home, this minimal and sleek residence was designed by Caroline in collaboration with Chapman Architecture. As a contemporary two-storey home for a young family the design is as much about functionality and a site-specific design as the ultimate showplace for their furniture.
The heart of Olah House is a double-height void that contains the living room, kitchen and dining area. Positioned at the rear of the property with cantilevered concrete beams, the interior is a generous space that merges inside with the outside and here there is a pool and landscaped surrounds.  
As Caroline explains, "The design is pared back, using very few finishes. We focused on capturing light and volume within the space. Each design element is there for a reason with no superficial tricky details. That's how we approach design at REDDIE too, always function-driven."
With a structural shell of concrete, timber and Carrara marble, the interior is both flexible and comfortable and includes four bedrooms and a study with drop-down bed that cleverly transforms into a guest bedroom, along with abundant storage and shelving. Sustainability is key to the project with the home orientated for passive solar, ample natural light, cross-ventilation and a drop-down screen that supplies additional sun shading.
Olah House is understated and luxurious but not overwhelming and both Caroline and Chapman Architecture have produced a home that feels much larger than a 350-square-metre block would normally provide.
Design is a way of life for the Olahs, both in their own home and in their studio, while their brand provides an outstanding furniture range limited only by imagination. 
REDDIE received an Honourable Mention in The Object category at the 2023 INDE.Awards for Kami Recycled Bottle Top Woven Chair.
REDDIE
reddie.com.au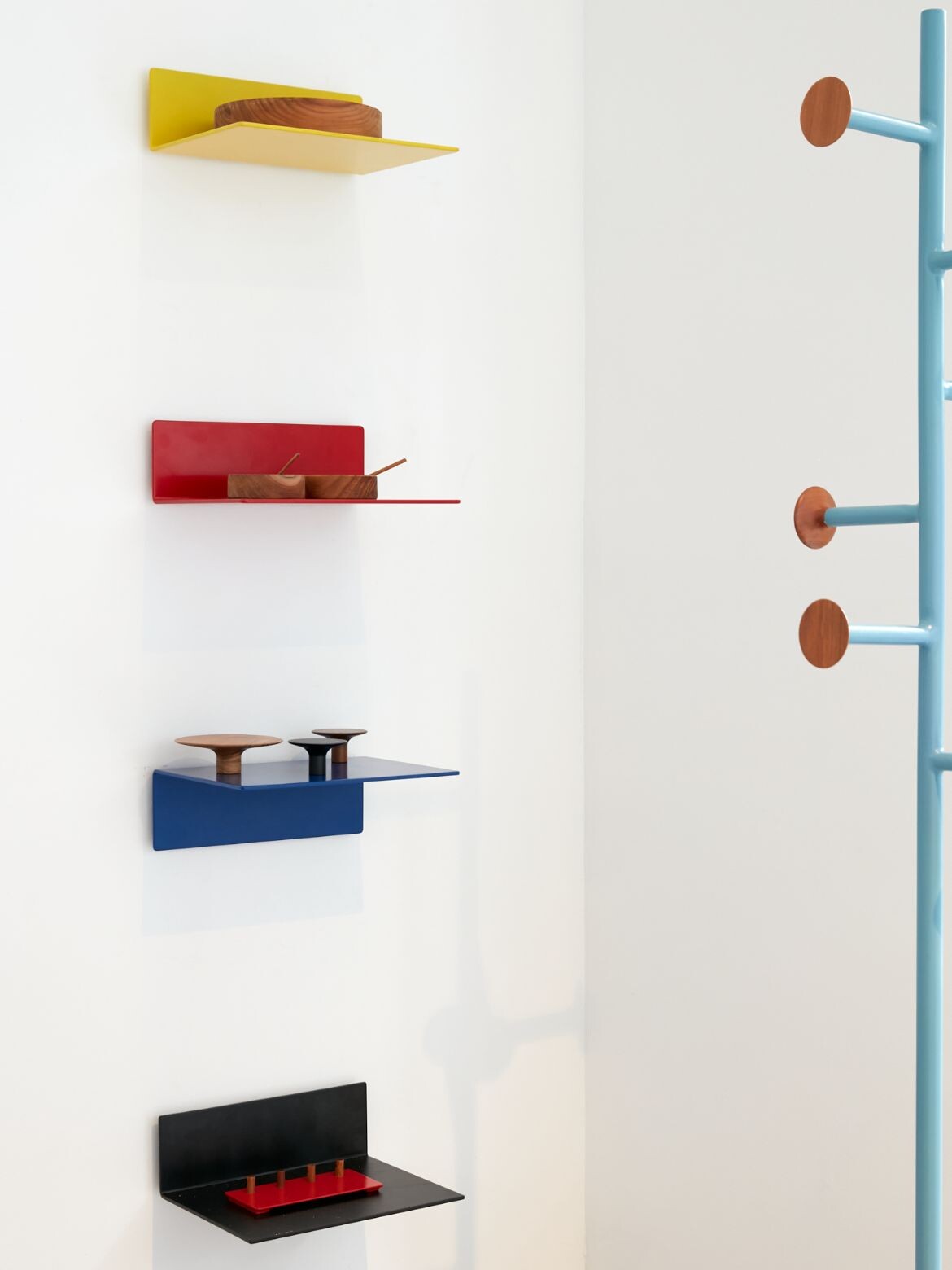 We think you might like this article about the projects of HAS Design and Research.
The post More than meets the eye: The story behind REDDIE's ready-made furniture appeared first on Indesign Live: Interior Design and Architecture.