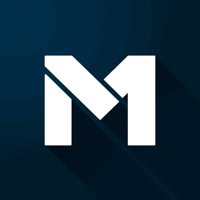 Updated. As noted in my post on best online brokers, my favorite option in the now-crowded "robo-advisor" category is now M1 Finance. Here's a quick rundown of what makes them different:
Fully customizable. You pick your own target asset allocation "pie". (You can add ETFs or individual stocks.) You can simply copy one of the many model portfolios out there, or customize it as you like. You have full control! M1 handles the boring stuff, like rebalancing or dividing a $100 contribution across 8 different ETFs. Here is my pie which I named the My Money Blog Portfolio.
No commissions. Free stock/ETF trades with a low $100 minimum account size for taxable accounts and a $500 minimum for retirement accounts.
0.00% management fee! Most robo-advisors charge an annual management fee of 0.25% to 0.50% of assets (or force you to own something bad, like artificially low-interest cash).
Free automatic rebalancing. M1 will rebalance your portfolio back to the target allocation for you automatically (for free). You don't need to do any math or maintain any spreadsheets.
Fractional share ownership. For example, you can just set it to automatically invest $100 a month, and your full amount will be spread across multiple ETFs. Dollar-based transactions were one of the good things about buying a mutual fund, but it seems that ETFs are the future due to their lower costs and tax-efficient structure. Fractional shares solve this problem.
M1 Finance nearly checks off all the boxes of my brokerage wish list. While I'm with them, they do all the managing for me, according to my rules. But since I can choose the exact ETFs that they purchase, if I decide to stop their service down the line, I just end up with a brokerage account filled with ETFs that I can easily move elsewhere. I don't have to sell anything. I suppose the only thing they could add would be to have the high availability of customer service of a huge company like Fidelity or Schwab. Otherwise, I really like their feature set and I contributed $1,000 of my Roth IRA contribution in order to try them out.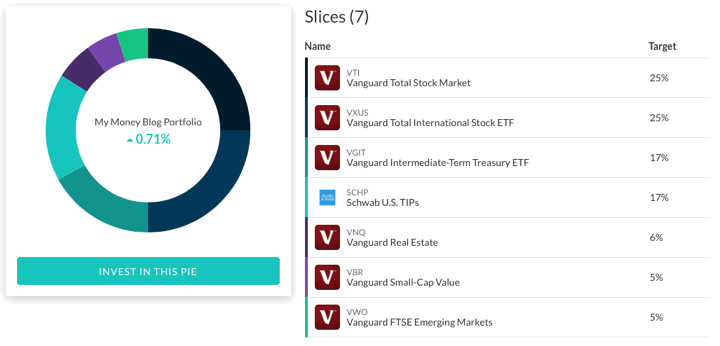 May 2020 transfer bonus. From May 1, 2020 through May 31, 2020, transfer a brokerage account or IRA to M1 and earn up to $2,500. Details here. Here are the bonus tiers: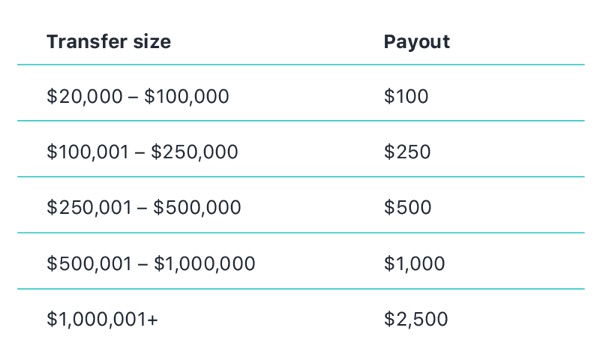 Valid for individual taxable, joint taxable, and IRA accounts. Account value of the qualifying account must remain equal to, or greater than, the value after the net deposit was made (minus any losses due to trading or market volatility or margin debit balances) for 60 days.
How do they make money? As commissions shrink, this is the business model for pretty much all online brokers now:
1) Interest on idle cash (can be minimized as you can auto-invest all idle cash in the investment account)
2) M1 Borrow (margin loan interest)
3) M1 Spending (debit card generates fees for them)
4) Payment for order flow (same as Robinhood and TD Ameritrade)
5) M1 Plus (premium subscription that gets you higher interest rates and debit card cash back).
Bottom line. M1 Finance is a new brokerage account that acts like a free, customizable robo-advisor with automatic rebalancing into a target portfolio. I deposited part of my annual Roth IRA contribution with them.
Disclosure: I am now an affiliate of M1 Finance, and may be compensated if you click through my referral link and open a new account.
"The editorial content here is not provided by any of the companies mentioned, and has not been reviewed, approved or otherwise endorsed by any of these entities. Opinions expressed here are the author's alone. This email may contain links through which we are compensated when you click on or are approved for offers."
M1 Finance Review (+ May 2020 Transfer Bonus) from My Money Blog.
---
Copyright © 2019 MyMoneyBlog.com. All Rights Reserved. Do not re-syndicate without permission.