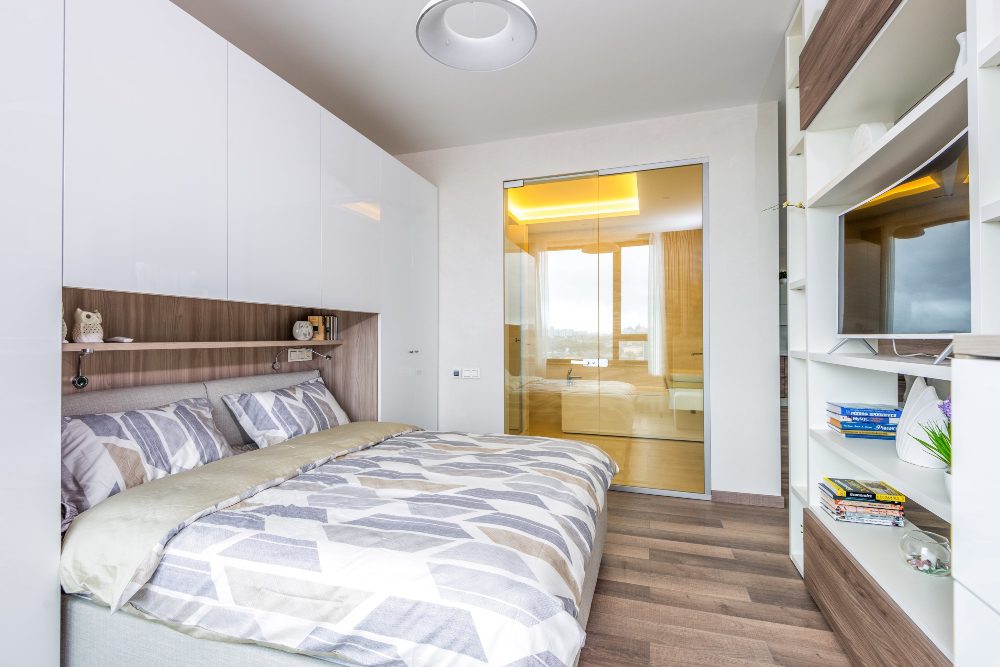 Space Illusions: Using Optical Illusions in Decor to Enhance Small Student Spaces
In the world of decor, imagination reigns supreme, and creativity knows no bounds. For college students, whose realms often oscillate between pages of textbooks and the four corners of their rooms, having a space that feels both expansive and conducive to learning is a cherished dream. 
Navigating through a myriad of lectures, assignments, and hours of studying, students crave spaces that breathe a sense of openness, innovation, and comfort.
Student spaces, often limited in size, require ingenious approaches to decor that can transcend the physical boundaries of the room. Optical illusions in decor emerge as a powerful tool in this creative quest, casting a spell that expands, elevates, and enriches the spatial experience. 
Amidst the hustle of college life, having a room that visually alleviates the constraints of space and subtly contributes to productivity is a treasure.
6 Simple Optical Illusions in Decor to Elevate Small Space
Mirrors
Mirrors, the timeless decor elements, weave magic in amplifying the aesthetics and spatial perceptions of a room. In the realm of student living, where space is often a luxury, the strategic incorporation of mirrors can be a transformative exercise. 
Mirrors don't just fulfill the essential function of reflection. They are powerful tools that can virtually broaden the horizons of a room, introducing a dimension of depth and light that significantly alters spatial experiences.
Consider the placement of mirrors as a thoughtful strategy. Aligning them to capture the essence of outdoor landscapes or bask in the glow of natural light can redefine the room's ambiance. It becomes an expanded canvas reflecting the vibrancy of the outdoors, enhancing the room's light and making it a refreshing space conducive to focus and academic pursuits.
Colour Contrasts and Continuity
In the orchestra of decor elements, colors conduct a powerful symphony that influences spatial perceptions and ambiance. The utilization of light colors or subtle hues is a classic trick in the book to foster a sense of expansiveness and airiness. 
Such a palette acts as a canvas that mirrors light, diffusing a vibrancy that elevates the room's spaciousness and ambiance, essential for maintaining a balanced and focused study environment.
A harmonious flow of colors across furniture and walls can be instrumental in orchestrating a visual smoothness that guides the eyes subtly, minimizing distractions and clutter.
It's all about creating a symphony of colors where each element complements and enhances the other, promoting an atmosphere of continuity and openness, which is incredibly conducive to studying and handling academic assignments with focus and clarity and even seeking a paper writing service to write an essay for me if needed.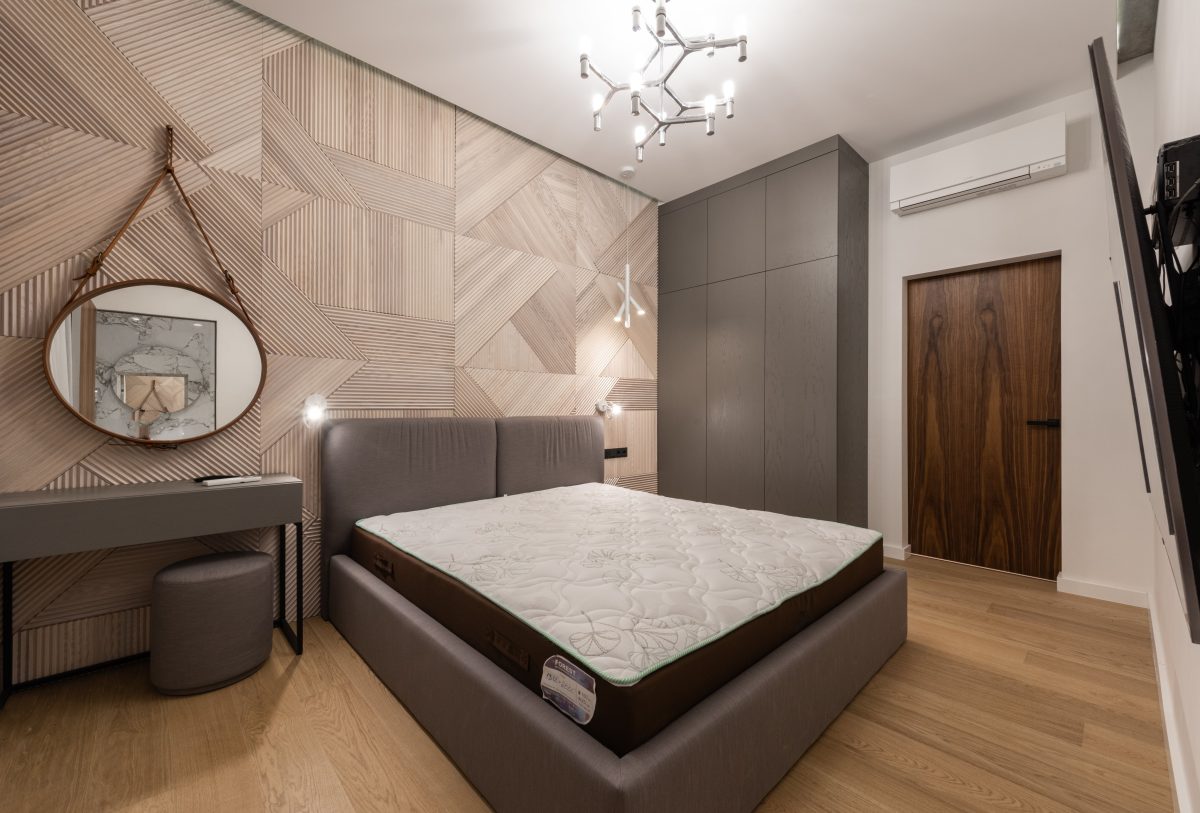 Furniture
Furniture, the functional soul of a room, holds the prowess to influence space dynamics significantly. In smaller rooms, the significance of furniture choices is amplified. 
Opting for multifunctional furniture pieces, which embody the spirit of adaptability and practicality, becomes a necessity. Such furniture not only aligns with the room's functional needs but also optimizes space utilization, ensuring that the room breathes an aura of openness and organization.
Sleek designs, minimalist structures, and visible leg furniture introduce a visual fluidity that enhances the room's spaciousness. It's like playing a game of visuals where the exposed floor areas create an illusion of a broader and more expansive space, subtly elevating the room's overall spatial experience.
Lighting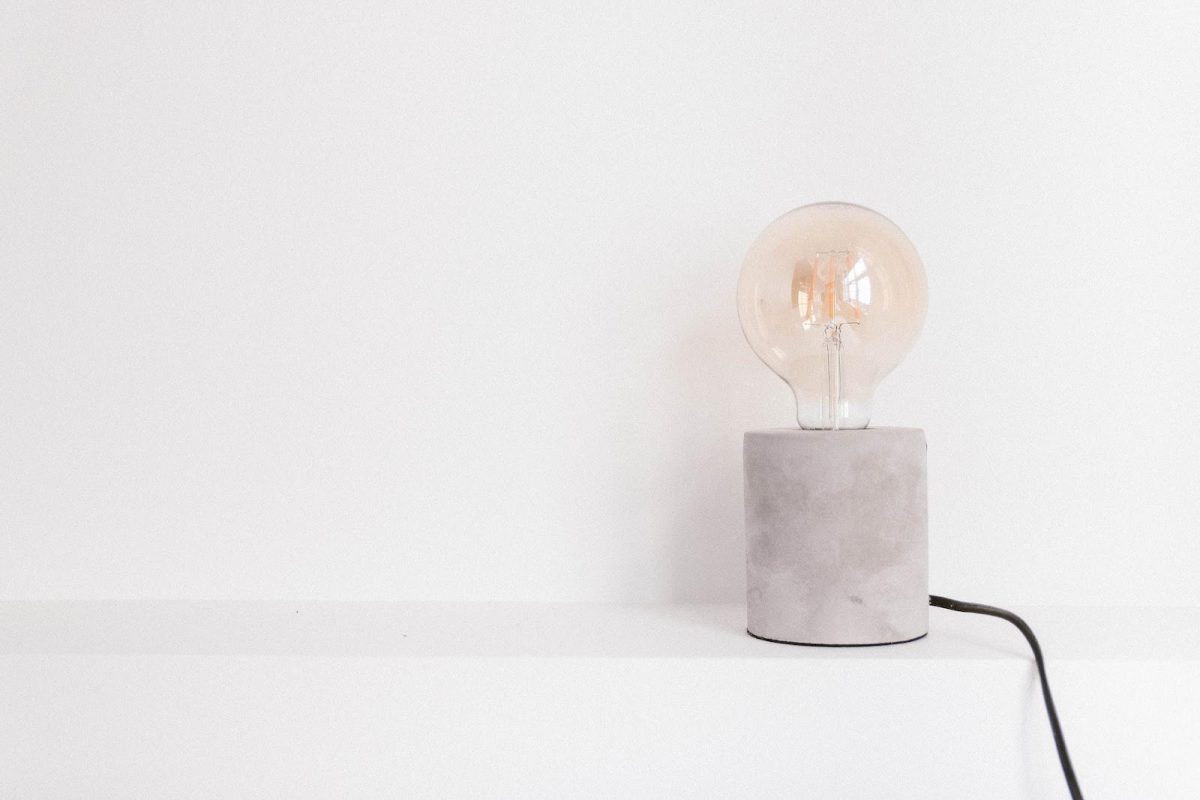 Lighting is a crucial part of room decoration that often doesn't get enough attention. It has a special ability to change the mood, size, and overall feeling of a room. 
For students who are swamped with homework, tests, and constant studying, the lighting in a room becomes an important friend. It helps improve concentration, energy levels, and the general learning atmosphere.
Where lights are placed in a room is very important. It can make the room seem bigger. Making the most out of natural light and letting it spread across the room creates a lively and refreshing environment. 
Lamps and other artificial lighting sources are pivotal in shaping a room's ambiance. Strategically placed, they can infuse warmth and a sense of invitation, introducing nuanced interplays of light and shadow.
The choice of lighting has a profound impact on how we perceive space. Gentle, warm lights create a feeling of coziness and intimacy, whereas bright, cool lights give the room a sense of spaciousness and airiness. 
Fine-tuning the brightness and color tones of lights to suit the room augments its overall mood, making it a vibrant area where students can concentrate and accomplish their tasks with efficiency.
Patterns and Textures
Patterns and textures within a space act as compelling visual touchpoints, deepening the entire visual experience. They amplify the room's character and distinctiveness, infusing it with an animated flair. Their presence markedly refines the room's mood, augmenting its aesthetic allure.
When integrated judiciously, patterns and textures can modify our perspective on a room's proportions. A striped rug, for instance, can seemingly elongate a room, while well-chosen drapes can introduce an illusion of height. Yet, an excessive use of these elements risks overcrowding the room's vibe. 
Selecting patterns and textures in harmony with the room's color palette and motif is essential. This not only accentuates the room's aesthetic appeal but also molds it into an environment conducive to study and inventive thought. As a result, the room extends beyond sheer visual attraction to serve educational purposes effectively.
Art and Wall Decor
Art and wall decor stand as powerful narrators of a room's story, enhancing its character and depth. They are the creative strokes that add personality, warmth, and intrigue to a space. 
Large artworks, murals, or tapestries become the focal points, commanding attention and influencing the viewer's spatial perception. They introduce layers of visual stories that distract from the actual space constraints, offering an enriched visual journey.
Experimenting with lines and their placements in wall designs offers a unique opportunity to shift spatial perceptions. Vertical lines can elevate a room's height, while horizontal ones expand its breadth. 
Such lines serve as optical illusions in decor, augmenting the room's expanse and giving it an airy feel. Such a design cultivates a setting that promotes focused learning and concentration.
To Sum Up
Amid the bustling pace of college life, where seeking the best paper writing service or excelling in an assignment is paramount, your living environment should serve as a haven of comfort, innovation, and potential. 
Leveraging these optical illusions in decor allows student spaces to surpass their inherent boundaries, creating an environment that favors focus, education, and a sense of expansive freedom. Employing the right decorative techniques, a compact student space can be transformed into an expansive realm of limitless possibilities and visual delight.
The post Enhance Small Student Spaces: Optical Illusions in Decor appeared first on The Owner-Builder Network.