Nestled within the design enclave of Surry Hills, workplace specialist Schiavello has opened the doors to its reimagined and highly-anticipated Sydney showroom.
Schiavello, known for quality and innovation in Australian furniture design and manufacture, has crafted exceptional work and living spaces for over half a century – championing research-driven design to enhance wellbeing and productivity across various industries. Inspired by the welcoming atmosphere of Surry Hills cafes, restaurants and boutiques, the recent fit-out aims to tell the story of Schiavello in a way that harmonises with the local streetscape.
"Creating this inviting presence began at the very front of the showroom, where we exposed a window that had previously been closed off," says interior designer Angela Chang of Ambit Curator. "Flooding the area with natural light and allowing greater visibility from the street, this single window really set the tone for the entire refurbishment, which is centred around drawing people in with a light, warm mix of textures, materials and unique pieces."
A reading path of design guides the visitor through the full showroom experience, with Davide Groppi's 'Moon Light' greeting visitors at the entrance and drawing their attention upwards to the perforated timber ceiling panels. The panels serve acoustic functions whilst also subtly nodding towards the striking curved floor tile feature below in what Chang explains is "a vertical connection between floor to ceiling, blurring the boundaries set by existing columns on either side of the room."
Related: Gaggenau Sydney crafts a culinary paradise in the heart of Surry Hills
The floor features Earp Brothers' 'Ceppo' collection by Porcelanosa, an imitation of the large granite 'pebbles' of its namesake – the natural Ceppo di Gré. This robust porcelain articulates a radical reimagining of natural stone features in a stroke of design which celebrates creativity, innovation and progress.
Inspired by the company's Italian roots, a 350-kilogram solid concrete tabletop shaped like an irregular pentagon serves as the focal connection space for gatherings, coffees, meetings, and evening events. Created by Concrete Bespoke, the eye-catching piece is supported by Schiavello's own Agile Table bases. No detail was too insignificant for Chang, who even hand-picked a curated selection of Schiavello ColourLab fabric, timber stains and powder coat colour palettes. 
The heritage of the building – built in 1892 – was central to the project's concept and execution. "Given the history of the building, there were a lot of heritage considerations that we had to take into account and that we wanted to be respectful of," says Kristian Missen, director and state manager of Schiavello NSW.
"It was important too to capture Schiavello's own heritage, which we have done with a floor-to-ceiling photo of founder Tony Schiavello working on the business in the late 1960s, as well as the 'Anything is Possible' neon sign – his mantra and [the] title of his book."
The Schiavello showroom is now poised to welcome clients and partners to a vibrant Surry Hills experience founded upon the brand's design legacy, its product excellence, and the local heritage. Having served as Schiavello's Sydney showroom for over two decades, the building has now seen its largest renovation yet.
Schiavello
schiavello.com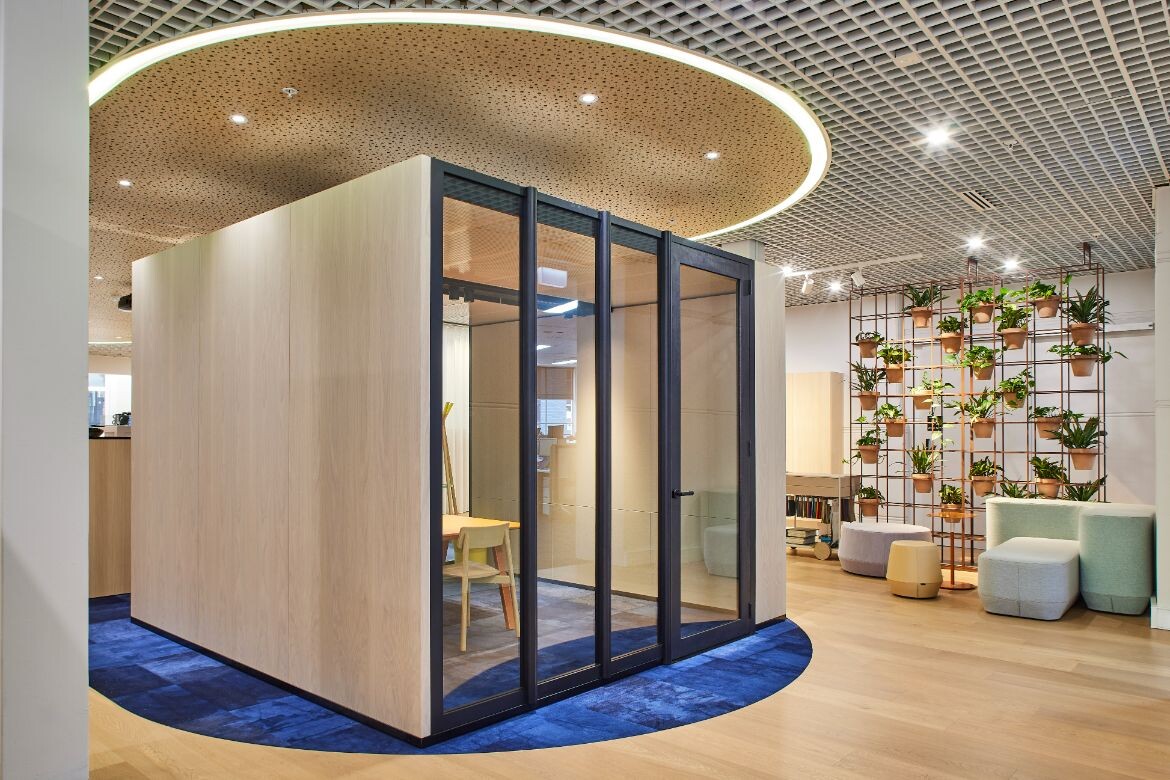 We think you might also like to read about Schiavello's Valli sofa collection.
The post Schiavello returns to Surry Hills fully renovated appeared first on Indesign Live: Interior Design and Architecture.