Krista Kim x Infinite Objects
SuperBlue v.3, Krista Kim's exclusive collaborative edition with Infinite Objects, has just launched via Unit London
Since 2012, Kim has been working with digital software to develop a visual language of shifting multidimensional gradients that explore the interconnectivity between physical and digital consciousness. Previewed at our solo booth presentation at Art SG in Singapore, SuperBlue v.3 creates a digital Zen experience, using visual guides and healing sound frequencies to encourage a meditative state.
It is a digital meditation experience that uses visual guides and healing sound frequencies to create a meditative state. The collection of 100 NFTs is created by Krista Kim and Efrén Mur, with music by Ligovskoï.
Every edition in this release comes with an accompanying Infinite Objects physical display screen
At ART SG (Singapore)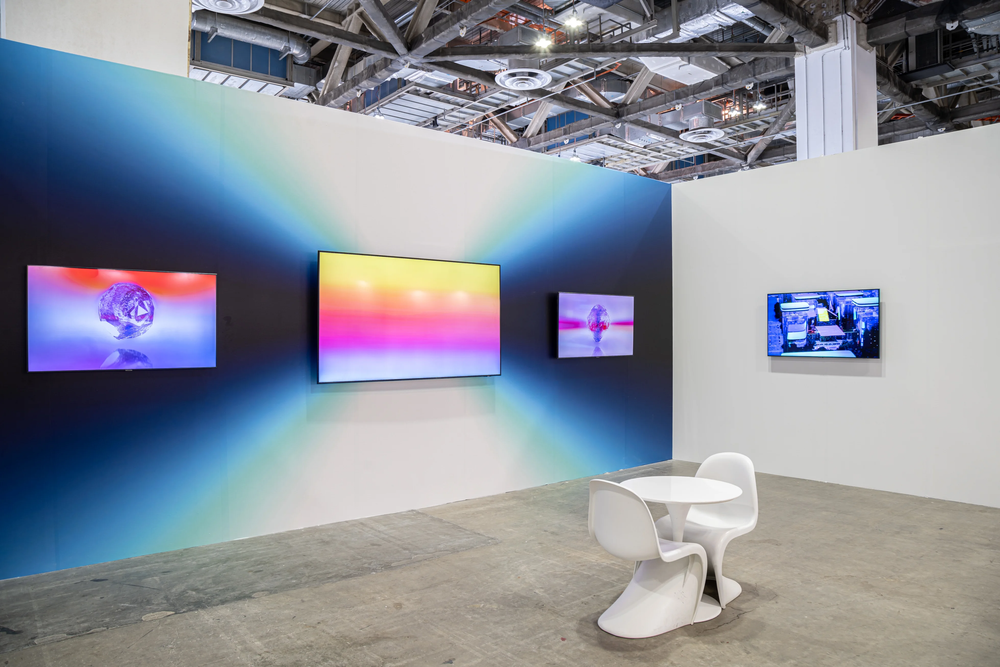 For the 2023 edition of ART SG in Singapore, Unit London presents a solo exhibition of new digital and VR artworks by pioneering artist Krista Kim.