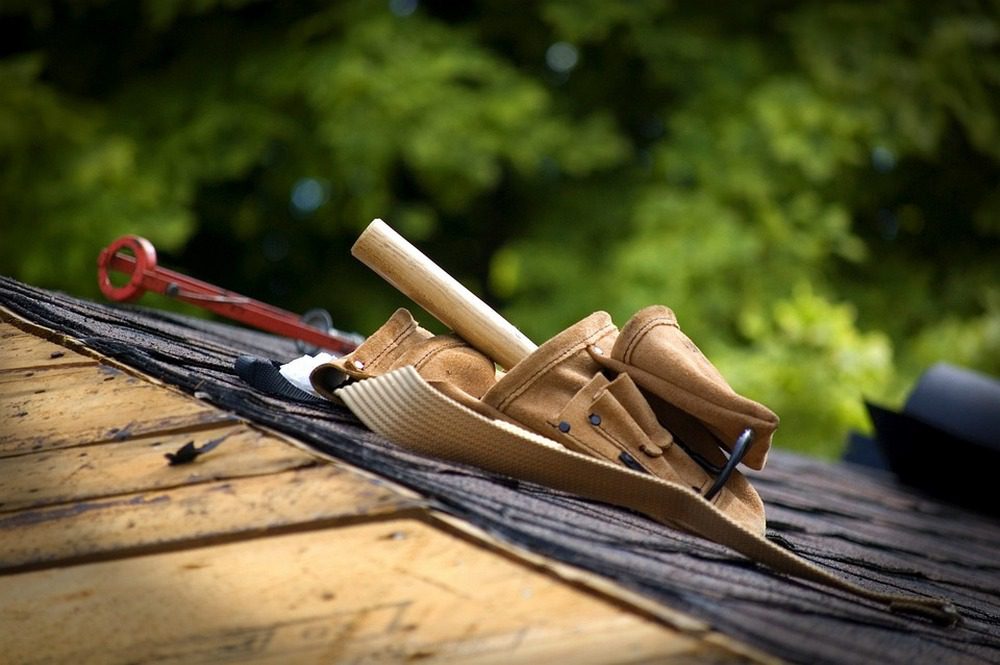 The roof is undeniably one of the biggest investments in a home or property. And even with prompt repairs and the best maintenance routines in place, there comes a time when your home will demand a new roof.
But how do you tell if it's finally time to replace your roof?
5 Signs It's Time to Replace Your Roof
Roof replacement is always a big decision, one that can sometimes be a little daunting. From age to damage and your professional inspector's recommendation, read on as we dive deeper into what would prompt you to replace your roof.
1. Curled and Buckled Shingles
Shingled roofs are preferred for a handful of reasons. For instance, they tend to be a lot more affordable compared to other options like tile, metal, and slate roofing. Shingle roofs are also easy to install and maintain.
Nonetheless, shingles are highly prone to wear and tear due to the elements over time, leaving some pieces cracked, broken, or curled over. Loose shingles could even be blown away in times of high winds. 
Broken shingles can cause water leakage, which could in turn have detrimental effects on your ceiling boards. If you happen to see any of the aforementioned signs, then it could be time to replace your roof.
2. A Saggy Roof
The planks, boards, and metal frames under the roof help to maintain its structural integrity. Over time, trapped moisture may cause these boards to rot away and as a result, cause the roof to sag. This can be a huge sign to replace your roof to prevent further damage.
Signs of a sagged roof should be easily noticeable, and in many cases, they're not salvageable with simple fixes or repairs. If you ever notice that your roof has lost its shape, then it could be time to call in the roofing experts. The last thing anyone wants to experience is a roof that caves in on them.
3. Damage from Hail and Storm
Different parts of the world experience different weather patterns. While it could be calm and sunny in Mesa, things can be completely different in Miami or the Great Atlanta at certain seasons of the year. If you live in areas where hail and storms are persistent, storm-proofing your home will most likely be a ritual each year, and part of this will often include having your roof inspected.
A newly installed roof may not always withstand the force of hurricane winds or golf-sized hails. For homes nestled in a thick forest or near long trees, the results can be catastrophic as the storm sends loose tree limbs in the way of your house. The elements can cause a great deal of damage to your roof, enough to warrant a complete replacement. 
You could easily spot the signs of storm damage such as:
Missing shingles
Dents on the roof
Leaking roof
Bent or missing flashing and fascia boards
Damaged air conditioning units such as vents
Broken skylights
Damaged chimneys
Nonetheless, the question of whether you should replace your roof after every hailstorm solely depends on the structural integrity of your roof before and after the storm. Older roofs may need to be inspected as they are more susceptible to severe damage during a storm. Consider a roofing expert's professional opinion before you take any unnecessary move.
4. Your Roof's Age Demands It: You're Looking at Spending a Lot on Repairs over the Next 10-15 Years
This often happens when your roof has reached or is approaching its "expiration date", meaning its lifespan is nearly coming to an end.
Typically, your roof's lifespan will vary depending on various factors. These include but are not limited to:
The roof type (construction material)
Quality of installation
Maintenance
Environmental factors also play a critical role in determining how long your roof will last. Moreover, the purpose is also a determinant factor, as roofs covering factories might be more prone to deterioration than home roofing, for instance.
In general, most types of roofs start demanding more in terms of maintenance, with repairs getting costlier toward the final quarter of life expectancy. This is when deciding between repairing or replacing your roof becomes a bone of contention.
If you're expecting to spend many thousands of dollars on roof repairs in the next decade or decade and a half, it might as well be a wiser decision to consider replacing the roof instead.
With this in mind, the expected lifetime of different types of roofs is as follows– on average:
Asphalt shingles: 15-30 years
Concrete tiles: 50 or more years
Clay tiles: 50+ years, especially in warm, dry climates
Metal roofing: 50+ years
Wood composites, shakes, and shingles: 15- 30 years
If your roof has anything between 5 or 10 and 15 years left in its lifetime, replacing it can be a more cost-effective decision.
5. A Roofing Inspection Recommends It
From the ground, it might be difficult to tell the actual condition of the roof. But let alone an overhaul replacement, roof repairs are among the most expensive repairs any property owner can expect. This is why most people consider scheduling a roofing inspection before buying a property and regularly after during ownership.
The inspection report usually includes details on the current condition of the roof, as well as potential problems in the future if any. It also comes along with a recommendation on how those problems can be rectified or avoided, more often through repairs or a replacement.
If you've been living in an older house, there's a chance your roof could be aged and weathered. The roofing inspection crew could recommend a roof replacement, which could save you a lot of money on repairs while also helping prevent injuries in case of a roof cave-in.
In line with this, a timely professional roof inspection also provides other benefits, including:
Increases the value of your home
It simplifies things when filing for an insurance claim
It gives homeowners much-deserved peace of mind
Prepares you for any future repair or replacement costs
Protects your roof's warranty
Conclusion: 
While the roof is the most important part of a building's structural completeness, it also has a shelf life. This could be longer or shorter than the life expectancy guaranteed by the manufacturer, based on more than just a few factors. 
This means that you may have to replace your roof years after or sooner than you'd anticipated.
Hopefully, watching out for the signs above will help keep your family, as well as your belongings safe and secure. 
The post How to Know When It's Time to Replace Your Roof appeared first on The Owner-Builder Network.