As an architecture practice, Wellard Architects has been around for a while but has maintained a low profile. Perhaps it's because of the multitude of commissions on the drawing-board that are constantly increasing? Or maybe, it's that the practice doesn't need to boast, as its projects speak for themselves? There are certainly many new clients and those who return time and time again, but whatever the reason, 2022 is certainly a year when the practice is making a splash.
The studio of Wellard Architects in South Melbourne, Victoria is home to a group of passionate creatives lead by the very talented Huw Wellard. Wellard established his eponymous practice in 2012 to fulfill the many requests of family and friends and their various alterations and additions – as is often the case for architects who first set up on their own. Subsequently, the smaller commissions snowballed into single residential architecture and interiors, multi-residential, commercial and hospitality projects and, well, life just keeps getting busier.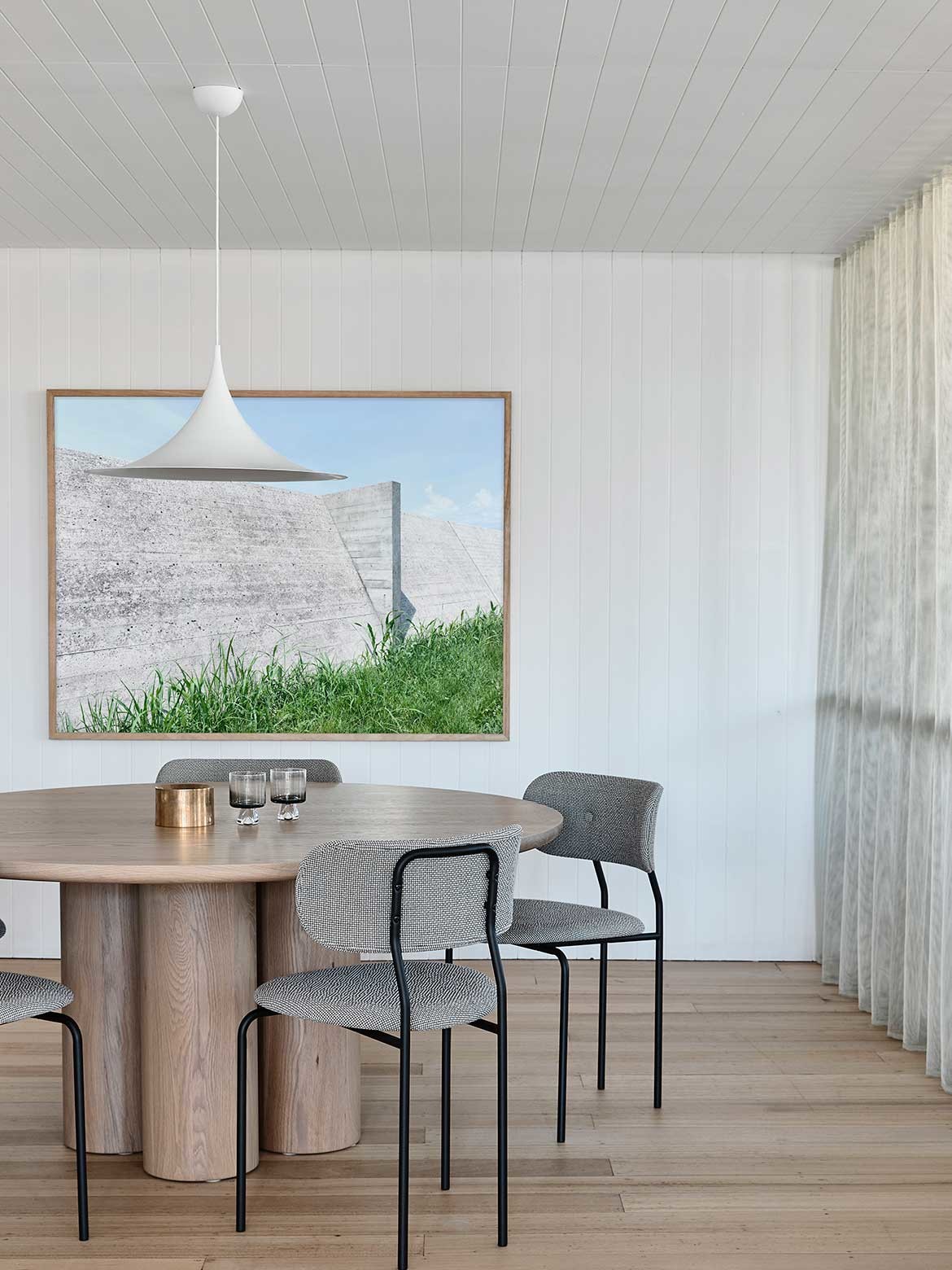 Having worked with several award-winning practices in Melbourne, Wellard has had the opportunity to hone and finesse his skills learning from great teachers. For Wellard, the attention to detail in every project is paramount and communication with clients, and within the team, is integral to best practice and the cohesion of the studio.
He has gathered around him a stellar group, ensuring that every project is realised as envisaged. With a staff of five, Wellard works with Matt Myers as associate architect, interior designer, Harriet Collins, architect, Mitch Small, graduate architect, Thurston Empson and Jade Wellard, his wife, as project manager. In fact, the group has the experience and expertise to engage with every process, from concept to completion, in-house.
The overarching and defining idea of the practice is to create a concept and delve deep into the nuts and bolts of a project to solve every problem. Each design responds to the client and the site and communication is key as each project is personal. Wellard and his team use models to help distil ideas and explain a design. Model-making, an artisanal approach to design, helps a client to visualise a concept, but of course the ultimate technological tools are also employed.
Sustainability ideas are also implicit in Wellard's designs. Local and Australian-made products feature heavily in his projects, helping to keep the supply chain and process as straightforward as possible. Timber and bricks are favoured in projects and generally become the hero of the design.
Over the ten years of the practice, there have been hundreds of completed commissions and there are at least 10 projects on the drawing-board at any one time. Each design involves Wellard but is presented to the team and managed by a lead architect, to ensure continuity for completion. Single residential projects are particularly favoured where architecture and interiors are developed concurrently, crafting and creating unique design for every client.
At this very moment there is a project to complete in Tasmania for a return client, beach houses on the Mornington Peninsula, heritage alterations and additions in Albert Park, a home in Menzies Creek, and a commercial office project in South Melbourne – just to name a few. The practice loves the challenge of working with heritage, combining old with new and past projects attest to the practice's innovative and sensitive designs.
Wellard Architects is celebrating 10 years of practice, continually working and creating. As a small studio with a loyal clientele, it punches above its weight in design, and has claimed a special place within the architecture community. Watch this space for updates, as the future, indeed the next 10 years, looks very bright indeed for Wellard Architects.
Wellard Architects
wellardarchitects.com.au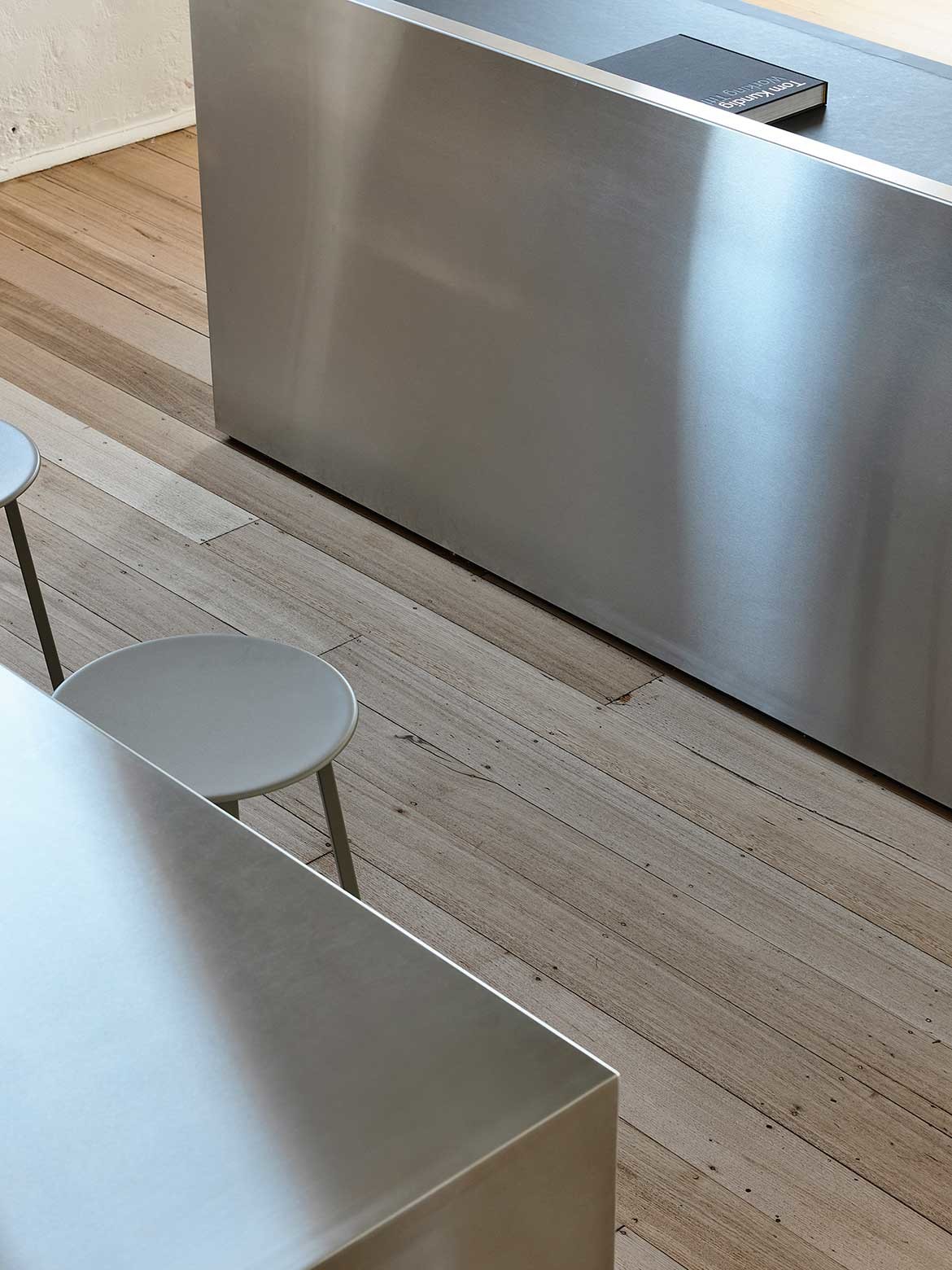 We think you might like this article about Matthews Architects' practice in South Australia.
The post Make some design noise: Wellard Architects appeared first on Indesign Live: Interior Design and Architecture.