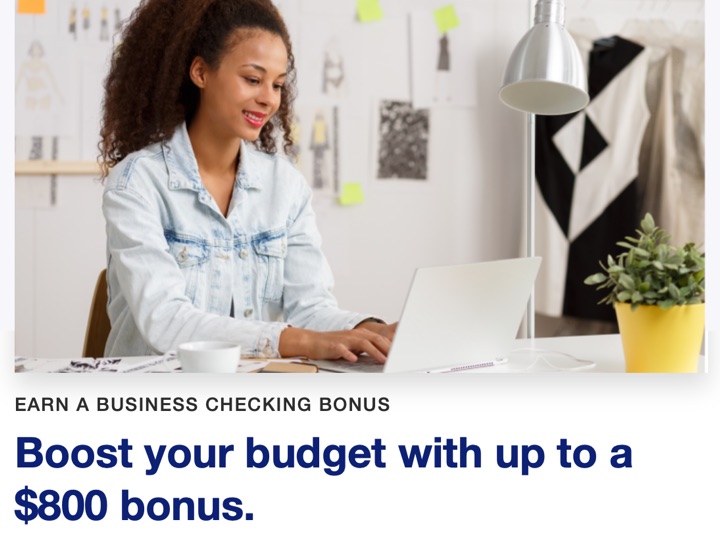 US Bank has up to a $800 bonus when you open a new Business Checking account using the promo code Q3BUS23 and complete the following activities. Offer valid through October 31, 2023.
Open a U.S. Bank Business Checking account (Silver, Gold, Platinum). The lowest Silver tier has no monthly maintenance fee and includes 125 free transactions per month.
Deposit $5,000 or $25,000 in new money within 30 days of account opening and then maintain your balance until the 60th day after account opening. .
Your bonus is determined by the total amount of your deposits:
Earn $350 when you deposit $5,000.
Earn $800 when you deposit $25,000.
This offer may be restricted to those states where US Bank has a physical branch presence. In addition, sometimes people outside this footprint may be allowed to open an account if they have other US Bank products. They'll tell you when you apply, early on in the process, if your address is not allowed.
The business checking bonus will be deposited into your new U.S. Bank Silver, Gold, or Platinum Business Checking account within 30 days following the last calendar day of the month you complete all the offer requirements, as long as the account is open and has a positive available balance.
Here is their definition of "new" account:
Offer is not valid if you or any signer on the new business checking account have an existing U.S. Bank Business Checking account or had a U.S. Bank Business Checking account in the last 24 months.
Thanks to Dividend Growth Investor for the tip.
This is for business checking accounts (their personal checking offer is different each month) but this offer is worth a mention due to the relatively big bonus combined with a reasonable minimum holding period. Earning $350 for holding $5,000 for 60 days is roughly a 42% annualized return. Earning $800 for holding $25,000 for 60 days is roughly a 19% annualized return. Self-employed business owners can open a business checking account for themselves as a sole proprietorship or LLC.
"The editorial content here is not provided by any of the companies mentioned, and has not been reviewed, approved or otherwise endorsed by any of these entities. Opinions expressed here are the author's alone. This email may contain links through which we are compensated when you click on or are approved for offers."
US Bank Business Checking: Up to $800 Bonus from My Money Blog.
---
Copyright © 2004-2022 MyMoneyBlog.com. All Rights Reserved. Do not re-syndicate without permission.